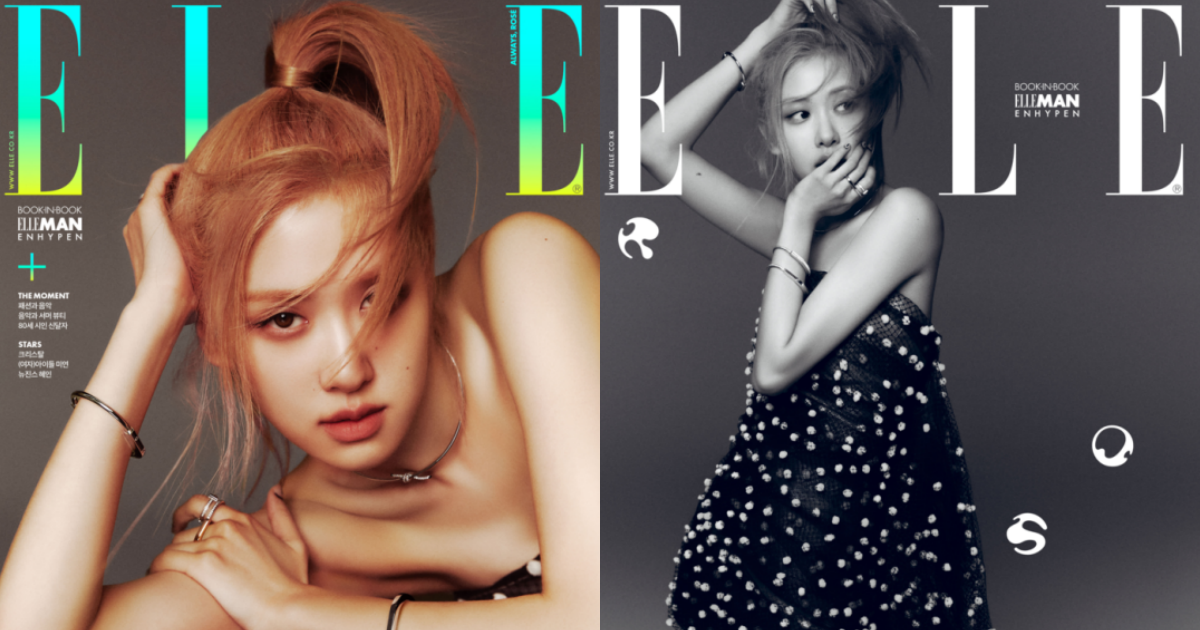 Fashion magazine Elle unveiled the cover for its June issue glorified with Blackpink's Rosé.
In a close-up interview following the photo shoot, Rosé expressed her feelings about being a headliner at this year's Coachella Valley Music and Arts Festival.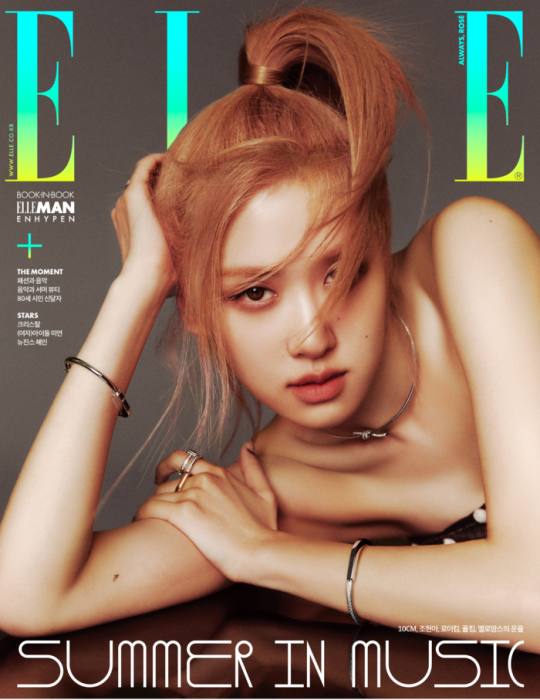 She said, "I was extremely happy to the point where I couldn't find words when I first heard the news. It was a very meaningful event for us and our fans." She added, "There were moments of nervousness during the stage preparation, but it ignited a stronger determination to do better as we went along."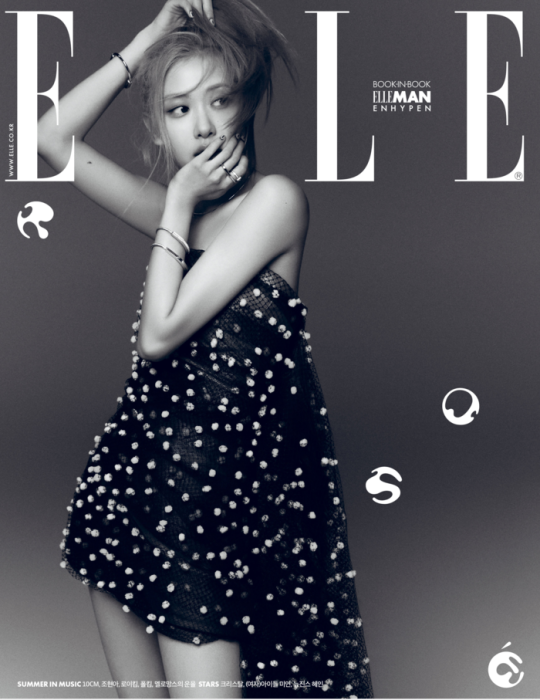 Regarding her performace, Rosé said, "I become more daring than usual when I am on stage and I feel like I've become a strong and cool protagonist in a movie. It's fun to see myself becoming a new character sometimes." She also revealed the secret to her powerful voice, saying, "Practice is important, but I think I can sing better when I believe in myself and fill myself with confidence."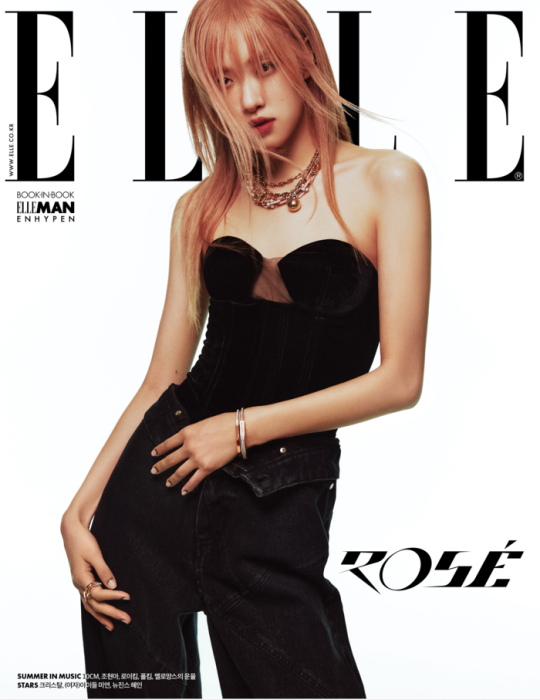 As for her plans for the rest of this year, Rosé stated, "We will be wrapping up our second world tour this year and I want to enjoy the remaining concerts in a way that allows me to remember these moments more beautifully in the future."