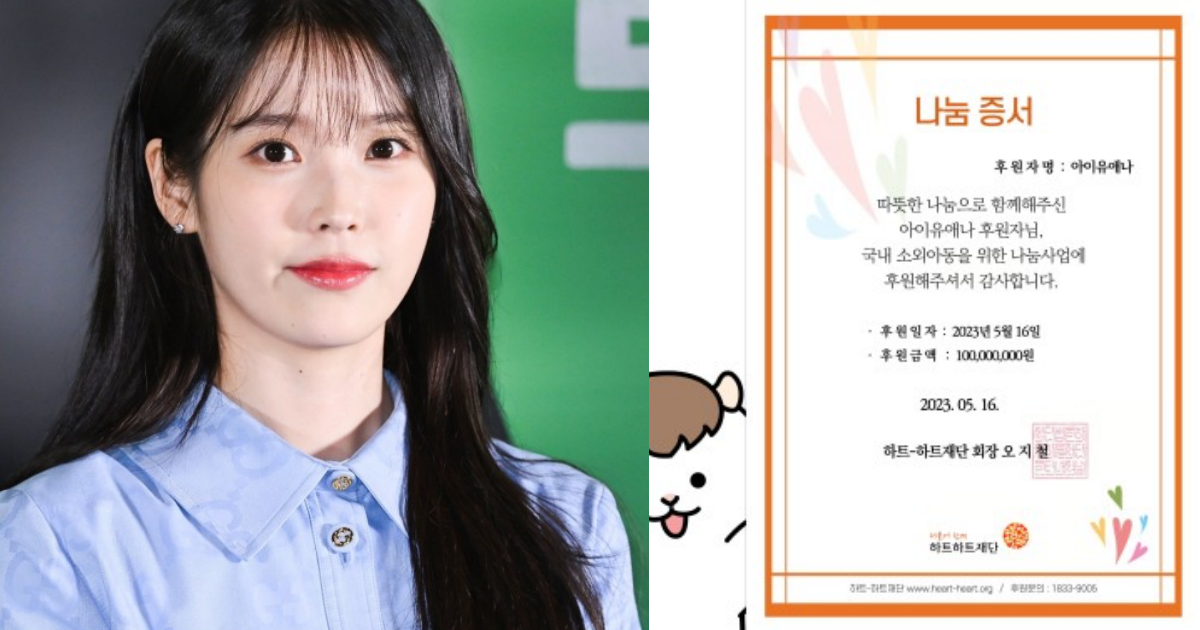 Singer IU practiced sharing for her birthday. A total of 250 million won was donated.
'EDAM Entertainment' posted a donation certificate on its official social media on May 16. IU delivered hundreds of millions of won in donations under the name of Uaena (IU fan club name).
On this day, IU donated 100 million won for a sharing project for underprivileged children in Korea, and 50 million won each for single-parent families and young people preparing for self-reliance, single-mother families, and elderly people living alone.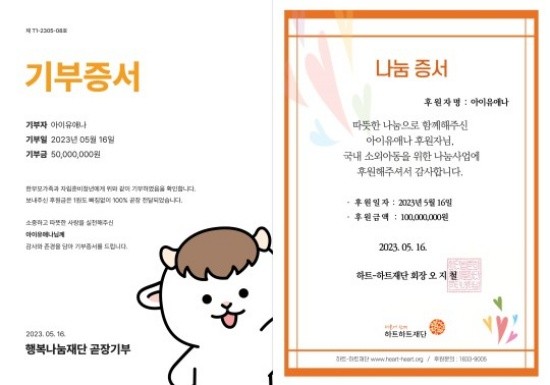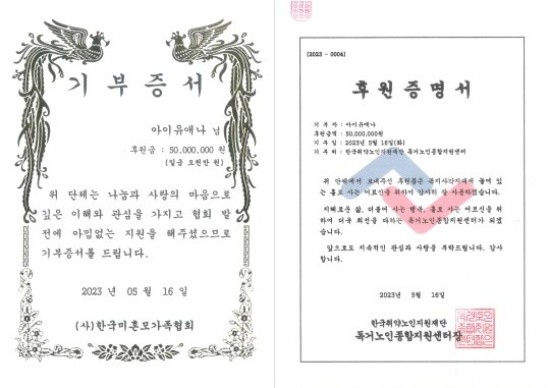 IU has been doing a steady sharing activity. She donated 210 million won for his birthday last year. On Children's Day this year, 100 million won was donated to the Green Umbrella Children's Foundation.
Through the agency, "What I learned from UAENA. What I felt through Uaena. "The things I received from Uaena are always the ingredients for the moves IU," said , adding, "Thank you very much today".
Meanwhile, IU starred in the movie 'Dream' which was released last month. She played the role of Lee So-min(Deurim), a documentary producer.