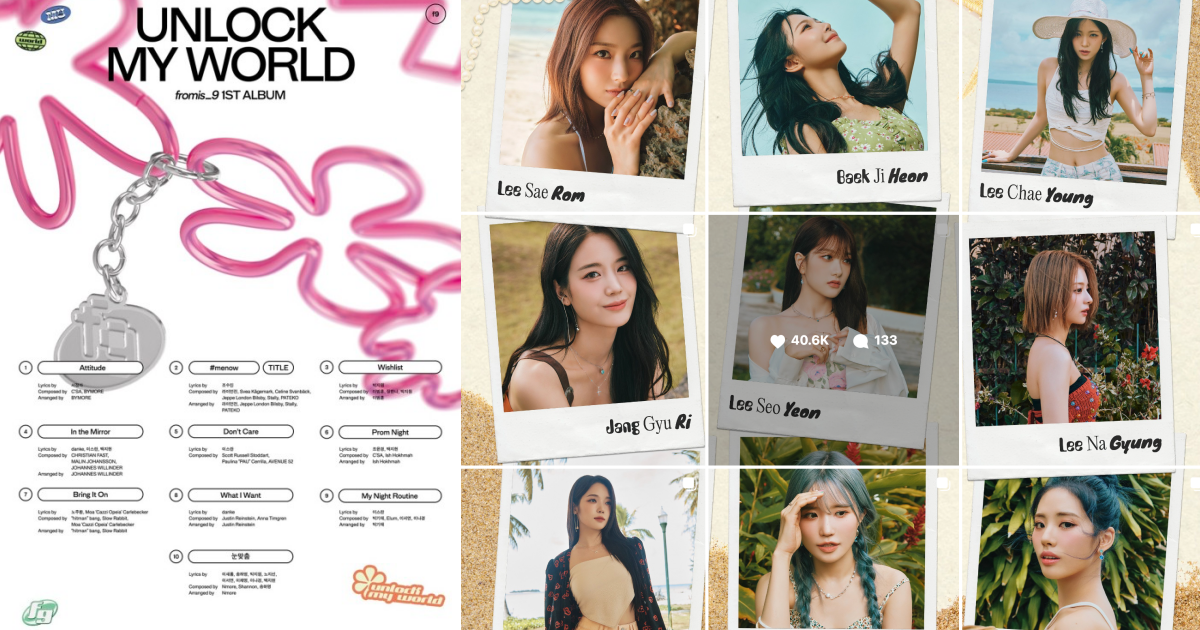 Fromis_9 boosted the return fever.
Pledis Entertainment released the track list of its first album 'Unlock My World' on social media on May 16. A total of 10 songs were prepared for the new album.
Track lists are Attitude, #Menow, Wishlist, In the Mirror, Don't Care,Prom Night, Bring It On, What I Want , My Night Routine, Eye Contact.
The title song is a message that penetrates the new album and contains lyrics that all the MZ generation can sympathize with. It conveys its willingness to face the world with an honest 'Real me' rather than fitting me into the eyes of others.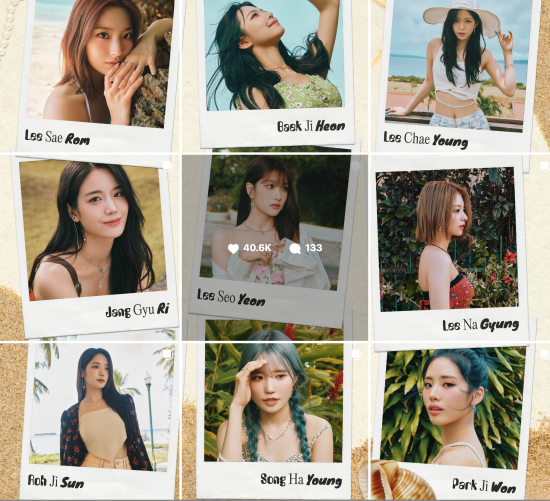 A team of talented writers has come together. Hit song maker Ryan S. Jhun was named in the title song composition and arrangement. Bang Si-hyuk, general producer of Hybe, participated in 'Bring It On' He presented a song to fromis_9 for the first time.
The members also showed off their musical abilities. Park Ji-won was in charge of writing and composing 'Wishlist' and Baek Ji-heon was in charge of writing 'In the Mirror' and 'Prom Night' Lee Seo-yeon and Lee Na-gyung helped as composers of 'My Night Routine'.
It also included songs made by all members of fromis_9. It's the last track, 'Eye contact' The members wrote the lyrics. Song Ha-young also participated in composing and improved her perfection.
Meanwhile, fromis_9 will release their album on major music sites on June 5 at 6 PM(KST).