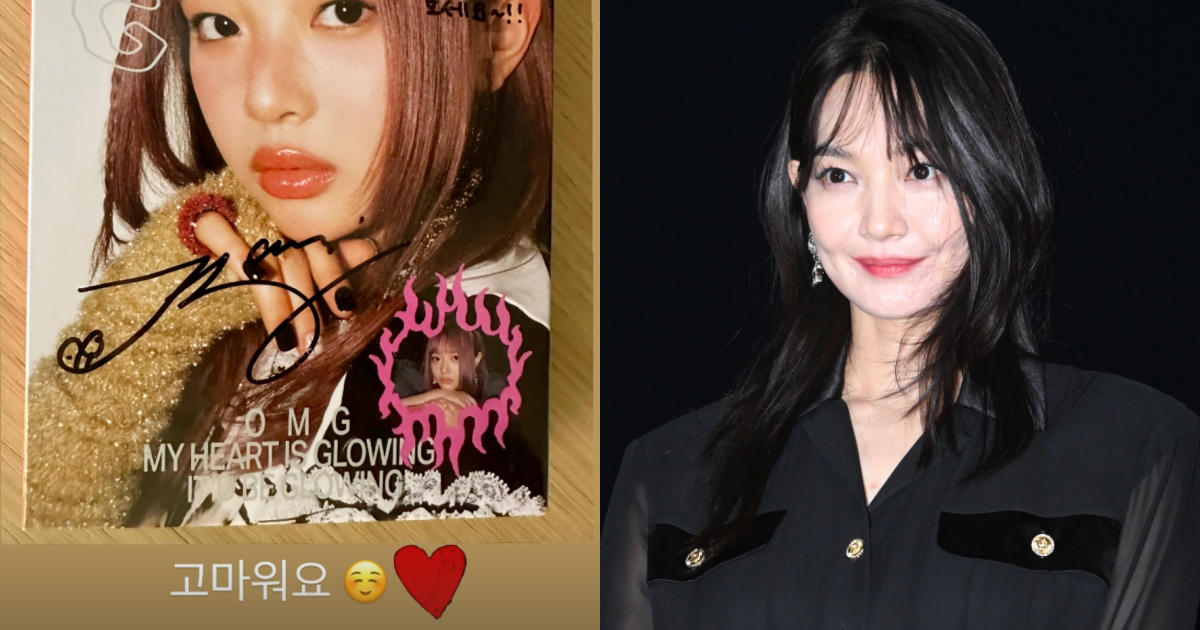 Actress Shin Min-a received a gift from NewJeans Hanni.
On May 17, Shin Min-a posted a photo on her social media with a message, "Thank you ♥".
The released photo shows the autographed album 'OMG' presented by Hanni to Shin Min-a. Hanni said, "I'm so happy to see the Gucci show together. "Enjoy the show!" She delivered a sincere message.
Shin Min-a responded with a heart emoticon, expressing her gratitude, drawing satisfaction from the viewers.
Shin Min-a and Hanni attended the 'Gucci 2024 Cruise Fashion Show' held at Geunjeongjeon Hall in Gyeongbokgung Palace on May 16.
Meanwhile, Shin Min-a has been in a relationship with actress Kim Woo-bin since 2015.