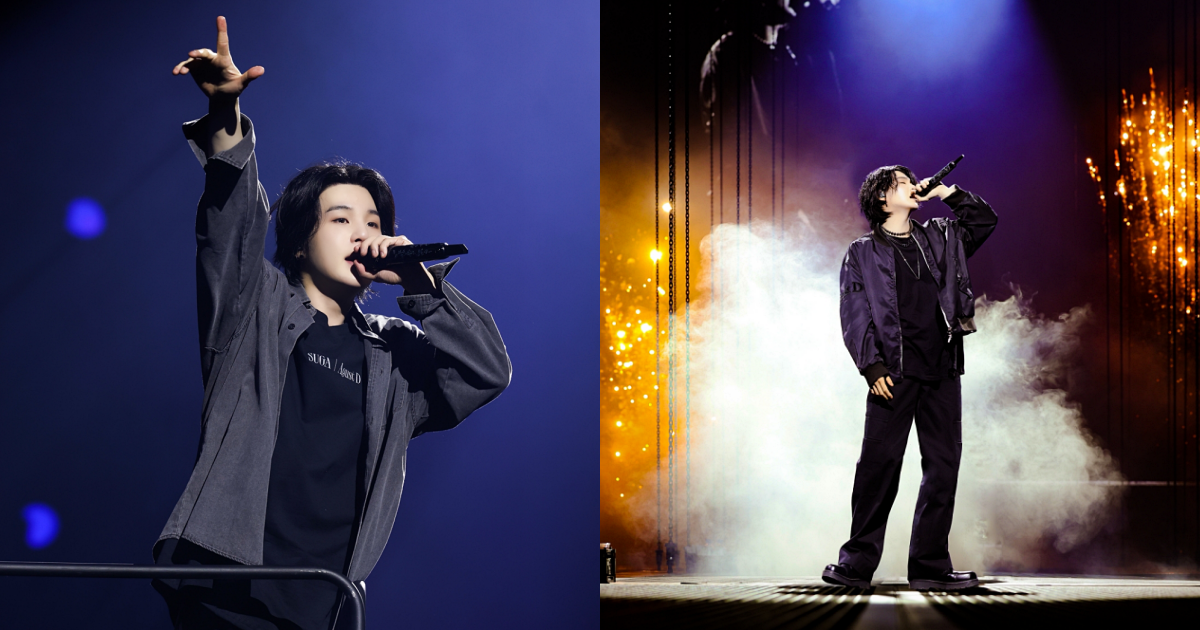 BTS' Suga (solo stage name Agust D) proves global popularity.
BTS' Suga is currently on his first solo world tour titled 'SUGA | Agust D TOUR D-DAY.' Starting from last month, he has performed in North America from April 26th to May 17th. Suga's world tour tickets sold out for every scheduled show, performing 11 concerts in 5 cities, with over 150,000 in attendance.
During his world tour, Suga presented a world-class performance that encompassed both Suga of BTS and Agust D as a solo artist. The world tour consisted of his solo album 'D-Day' and tracks from his mixtape 'Agust D' and 'D-2', blending the artistic identities of the two personas.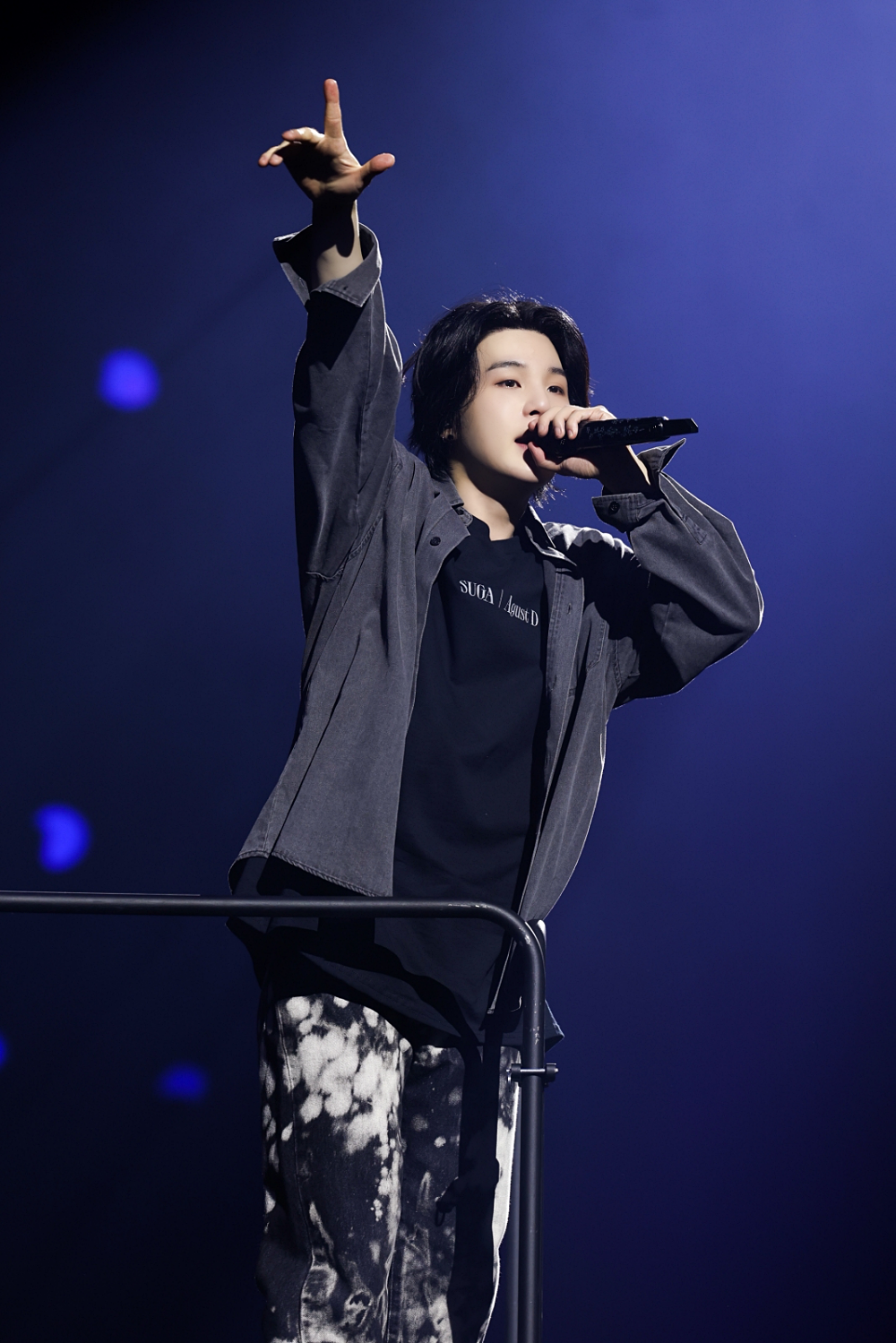 Suga attempted a unique stage production, using VCRs to portray the journey of Suga and Agust D and the continuous attempt to explore music with different concepts.
ARMY fans filled the venue with purple and never-ending cheers. The venue exploded with positive energy, many of the fans singing along to each and every lyric.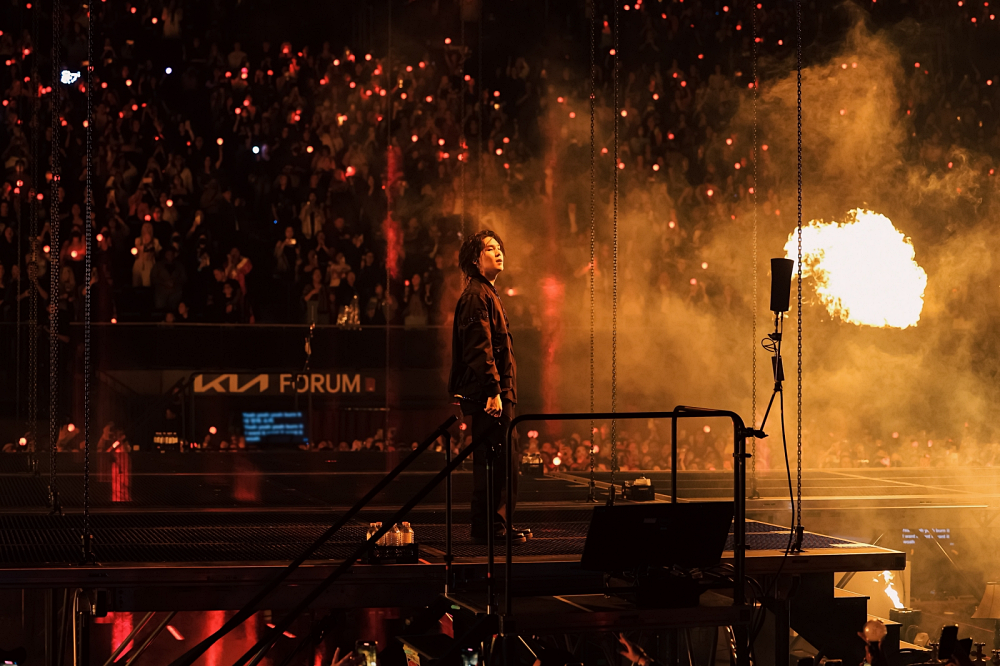 On May 11th, there was a surprise guest appearance in Los Angeles. MAX joined for the song 'Burn It', and on May 14th, American singer Halsey joined to sing in harmony for 'SUGA's Interlude.'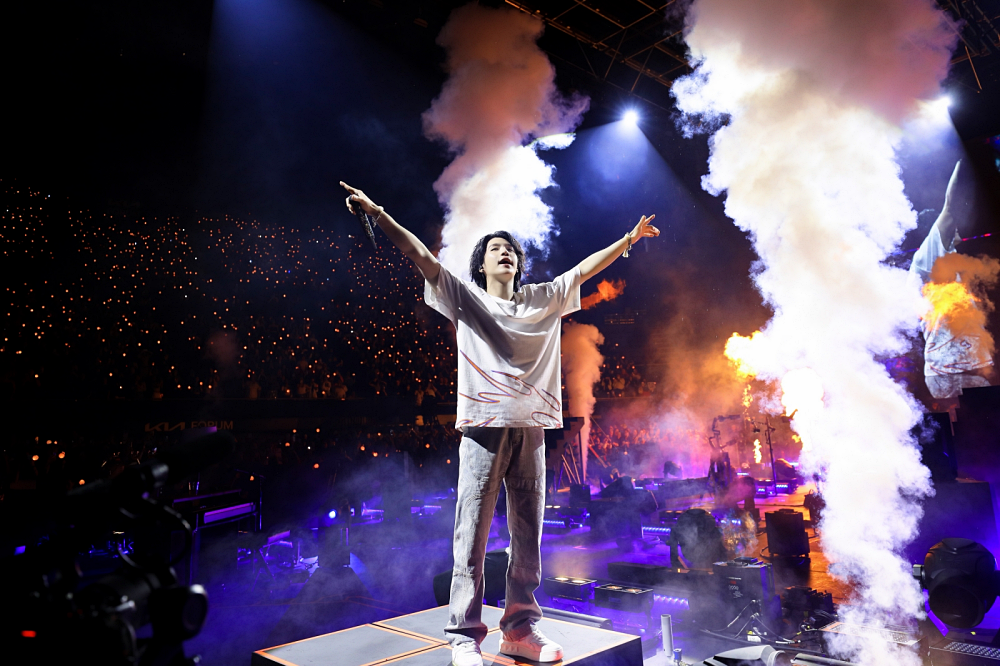 Major foreign media sources praised Suga's performances. First, British music magazine NME gave Suga's world tour performance a perfect score of 5 out of 5, praising it as "the perfect chance to showcase his musicality."
American entertainment outlet Variety said, "Suga demonstrates the burning energy and passion he has been accumulating since ten years ago. His musical and performance skills reflect his well-polished music career."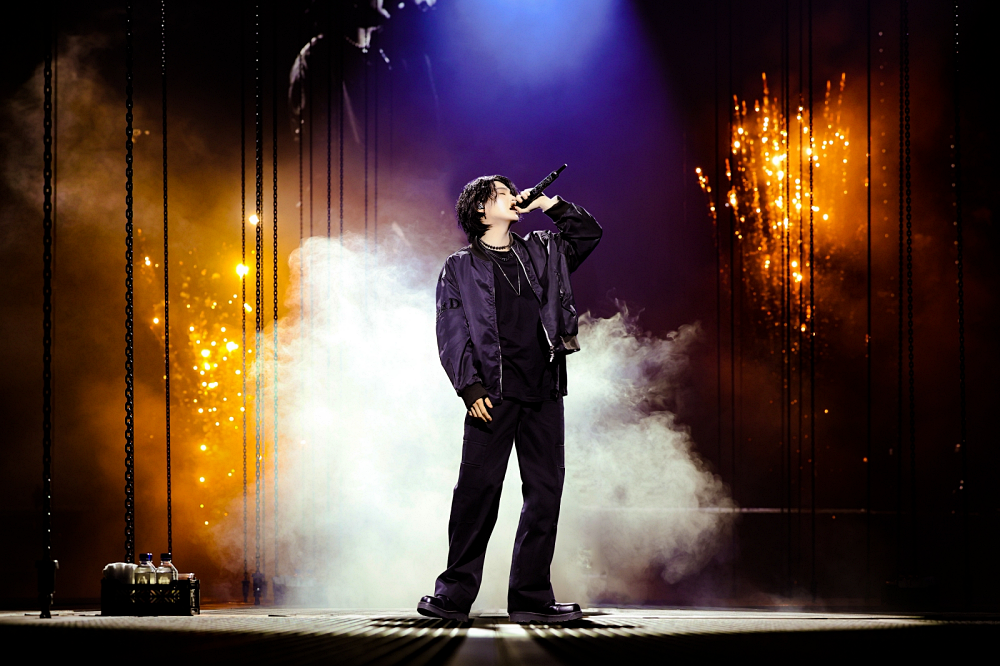 Nylon mentioned, "Suga embarked on his first solo tour after being a solid member of world stars BTS. Rather than feeling the pressure to deliver his own show, he actively performed with confidence as a soloist." They further added, "Even for the most basic stage setup, Suga radiated charisma. He demonstrated his true professionalism."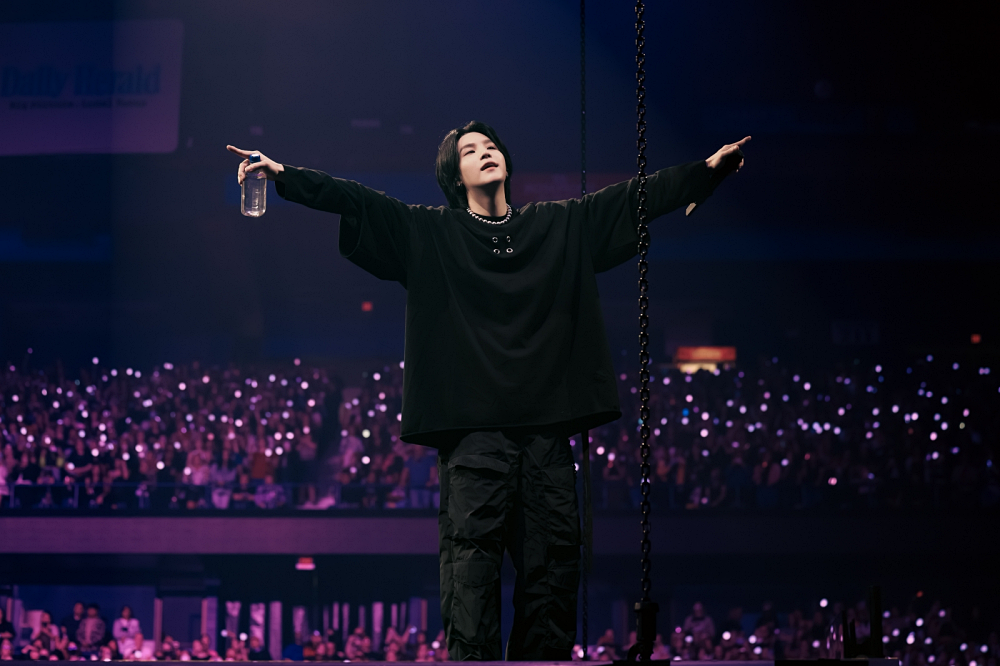 Teen Vogue stated, "Suga ignited excitement with special effects, a live band and extravagant stage setups. The tour featuring the three characters Suga, Agust D and Min Yoon-Gi resembled a broadway musical."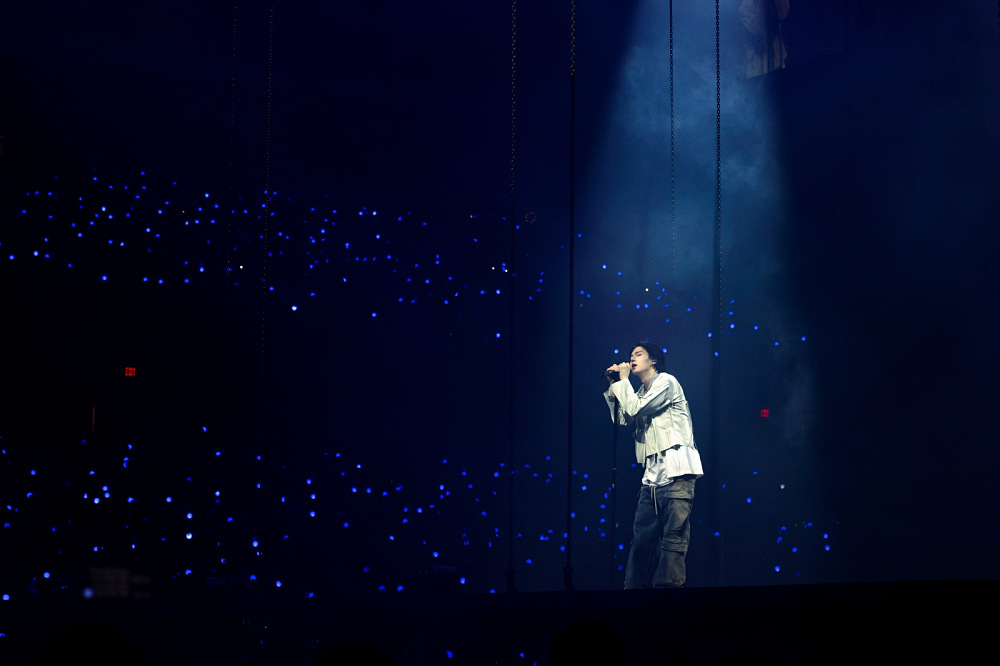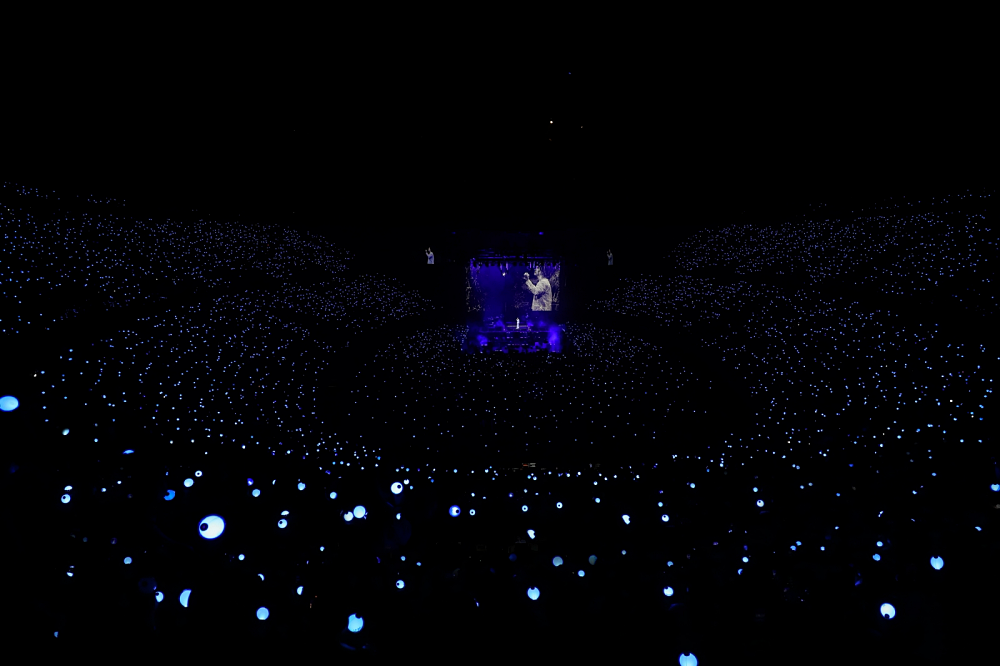 In the meantime, Suga will continue his world tour in Jakarta from May 26th to the 28th, followed by stages in Japan from June 2nd to 4th, Bangkok from June 9th to 11th, Singapore from June 16th to 18th and lastly Seoul on June 24th and 25th.