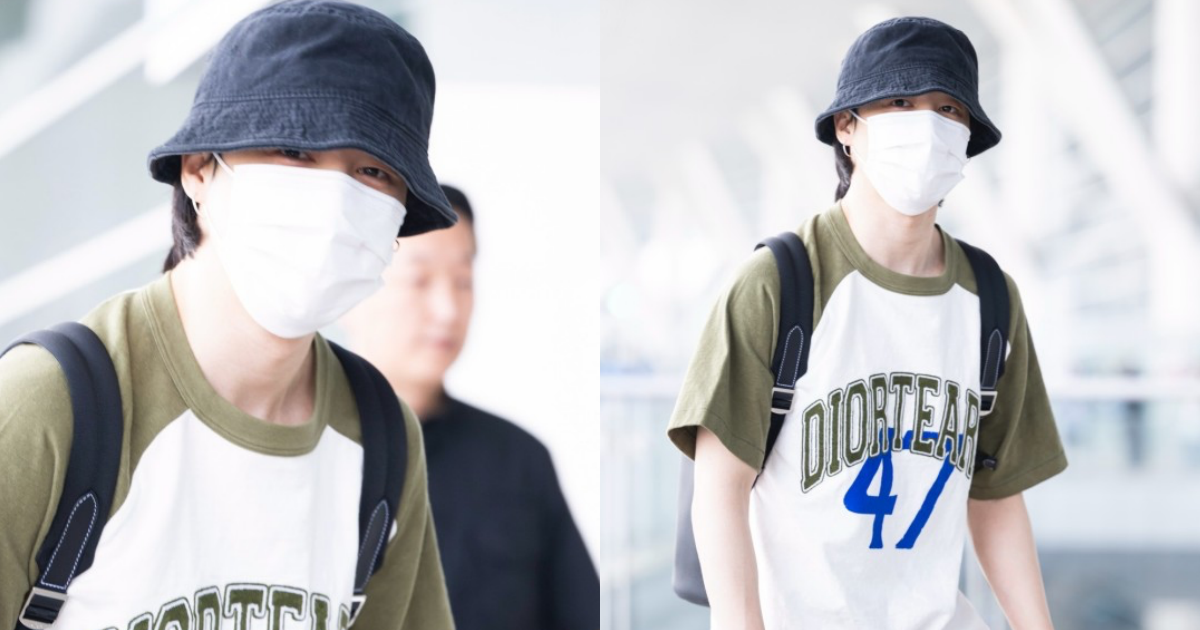 On May 23rd, BTS' Jimin bowed for cameras and fans before departing for London at Incheon International airport.
Jimin was spotted in a casual Dior t-shirt, paired with denim pants and a black bucket hat. The star had a simple black backpack on his back.
Scroll down to see the snaps below!