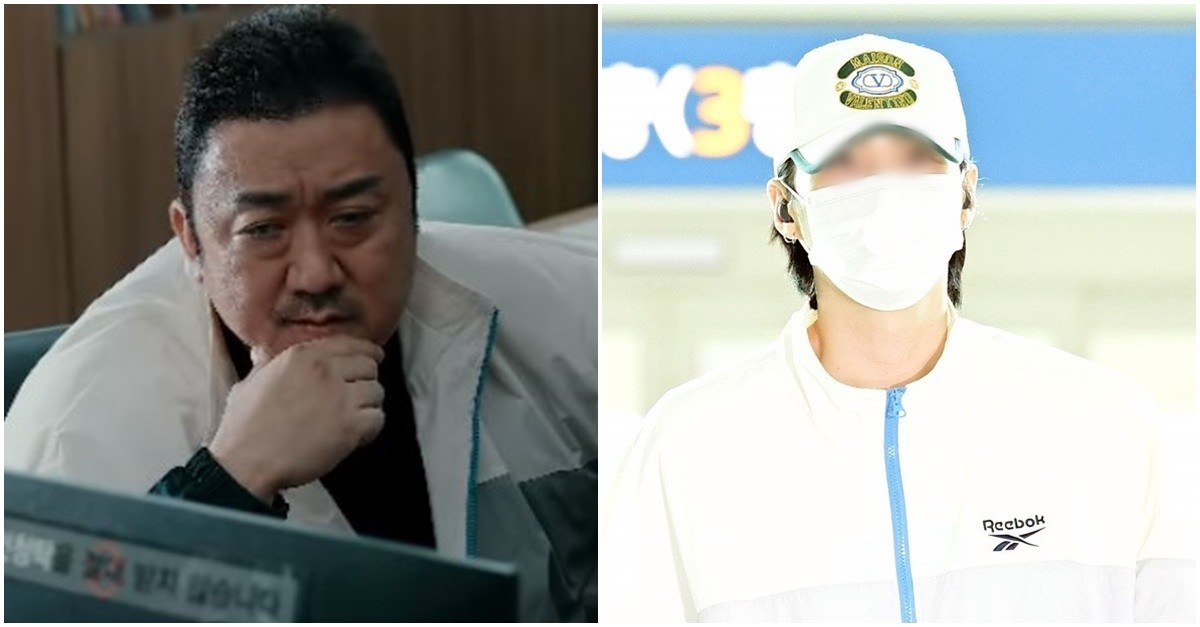 On May 24th, Ma Dong-Seok posted a photo of BTS' Suga on his Instagram story. On the same day, Suga was spotted at Incheon International airport wearing a casual windbreaker, before departing for Jakarta, Indonesia.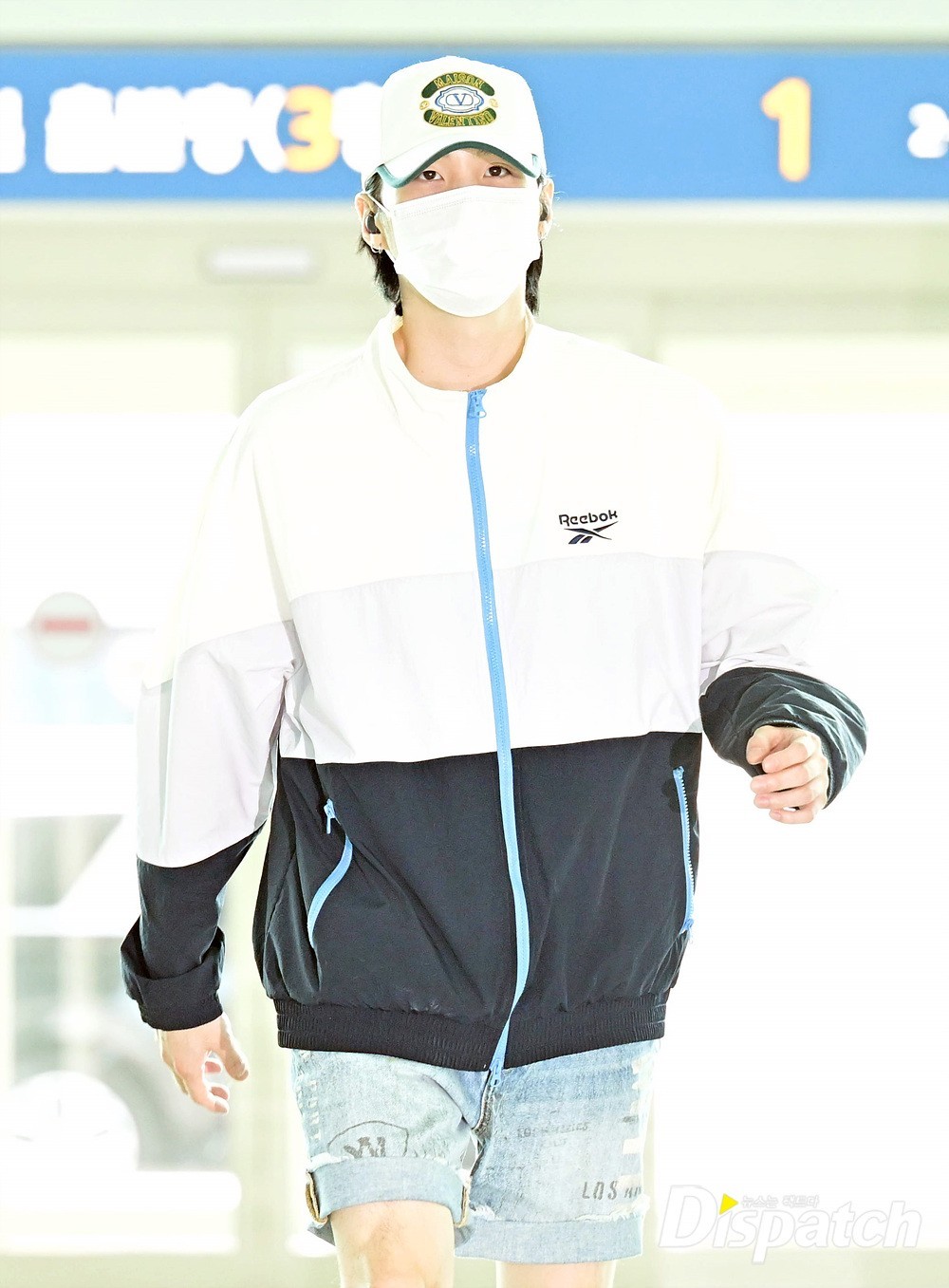 It turns out that the outfit was a gift from Ma Dong-Seok. Ma Dong-Seok expressed his gratitude on Instagram by saying, "My brother is wearing The Roundup: No Way Out windbreaker I gave him. Thanks bro."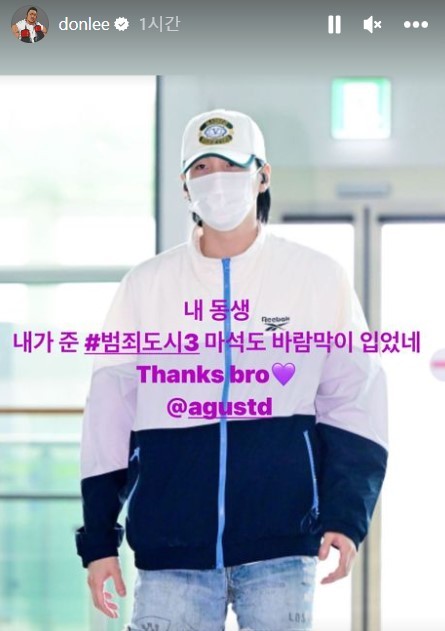 This is the first time the two have revealed their friendship in public. Among BTS fans, there is speculation that Ma Dong-Seok may be the next guest on Suga's variety show 'Suchwita' that he is currently hosting.
Netizens showed various reactions, such as "An unexpected combination", "Suga is low-key lucky" and "Wow, how is this possible?"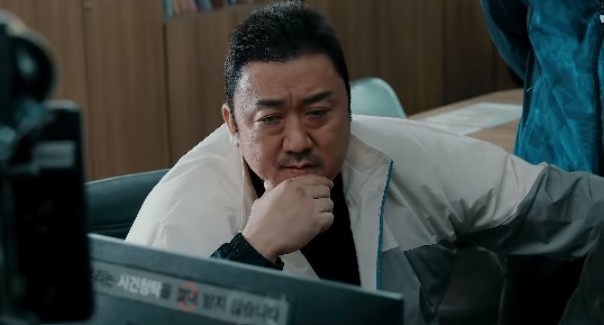 The successive series of 'The Outlaws' titled 'The Roundup: No Way Out' is set at the Seoul Metropolitan Police Agency's Special Investigation Division. The plot is based on the main character Ma Seok-Do (played by Ma Dong-Seok) who investigates a murder case and uncovers its connection to drugs.
Keep a look out for 'The Roundup: No Way Out', which will be coming to screens on May 31st.