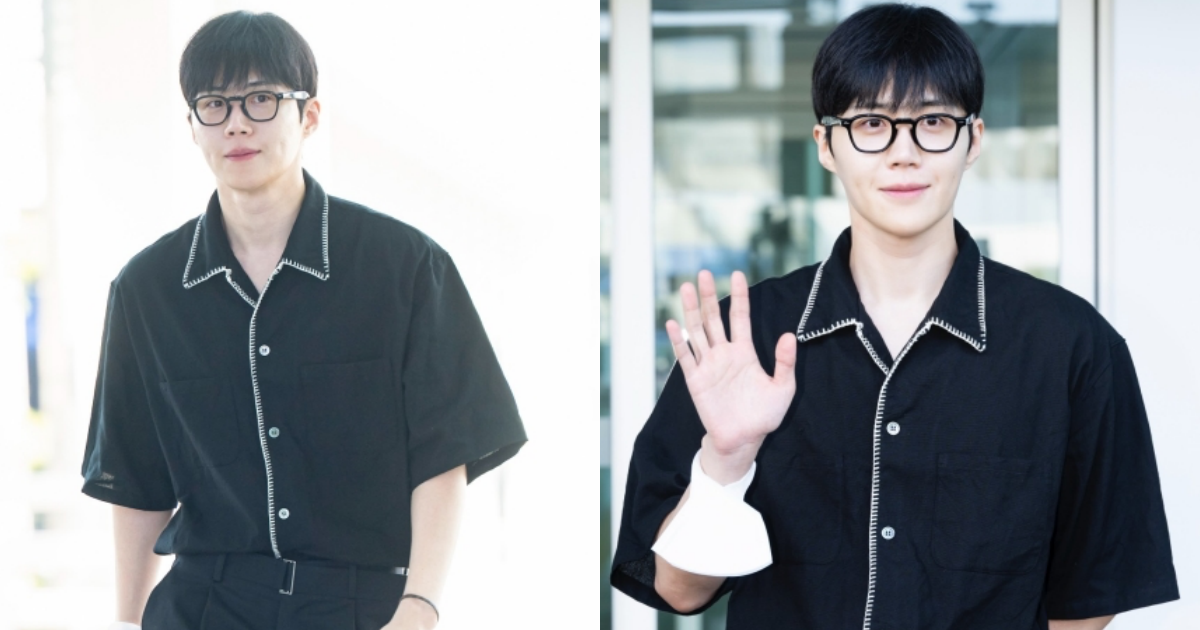 On May 25th, actor Kim Seon-Ho waved for cameras before departing for Taipei, Taiwan.
The actor completed his chic airport fashion look in all black, with a black short sleeved shirt and black wide pants, paired with black framed glasses and cute sneakers.
Scroll down to see the photos below!