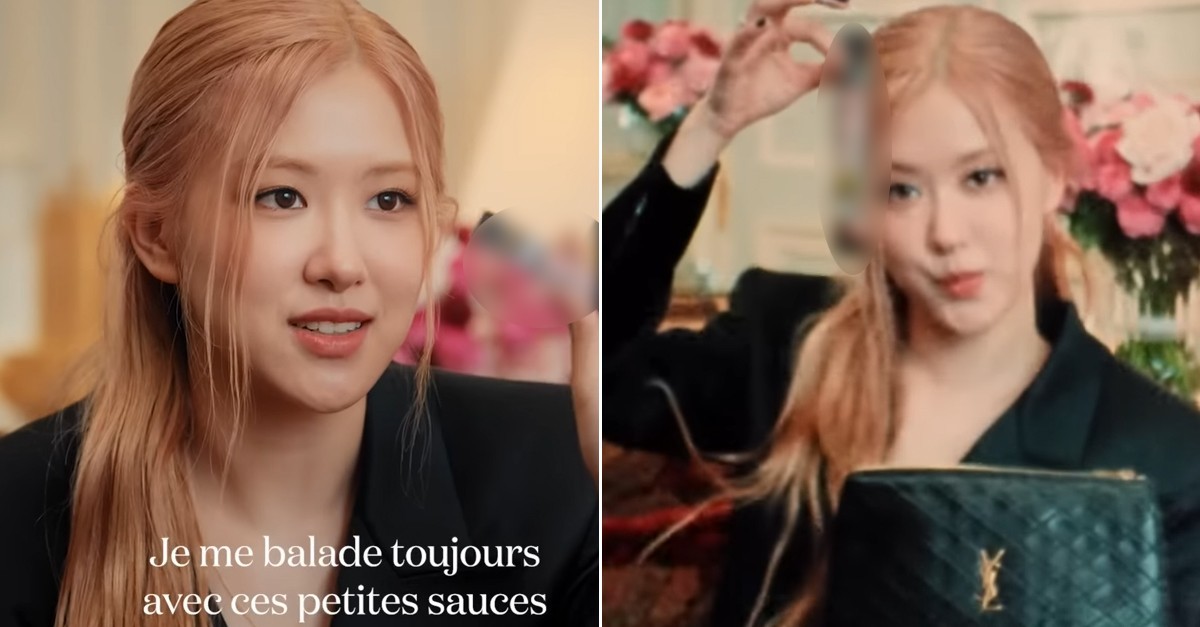 BLACKPINK' Rosé always carries the essential sauce in her bag.
On May 25, Rosé's in-my-back video was uploaded on the Vogue France YouTube channel. Rosé introduced the items that she carries in her bag.
Rosé's bag had a cosmetic pouch, hair tie, sunglasses, etc. It was an ordinary item for her skin care. There was one that caught viewers.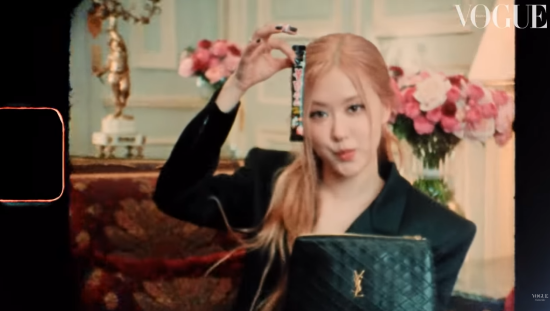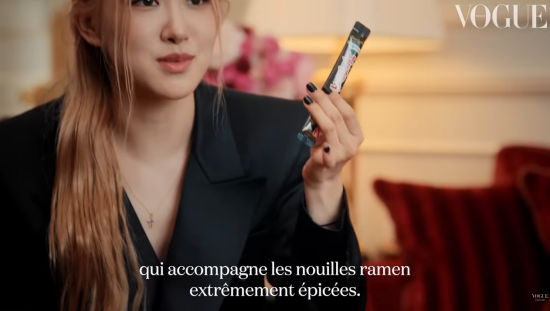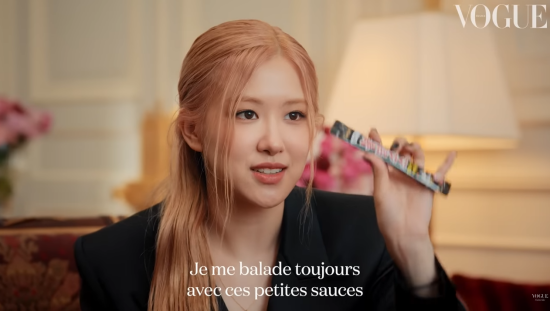 Rosé took out Samyang's 'Buldak-bokkeum-myeon' mini sauce from her small Saint Laurent pouch. She said, "This is 'Buldak-bokkeum-myeon'. It's really hot", she said, explaining the sauce. "I always carry this little sauce with me. And I put it in every food I eat."
She took out the sauce for spicy chicken noodles and made a cute pose. the viewers could feel the affection she had for the buldak sauce.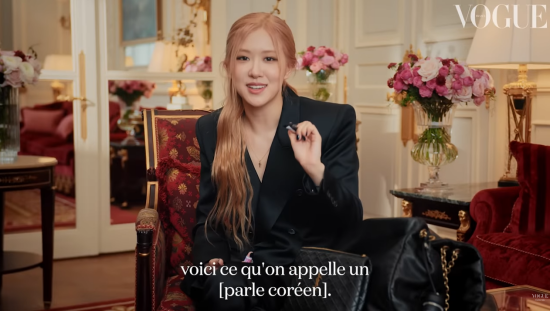 Earlier, Rosé posted on her Instagram, she mentioned, "In 2022, I learned the taste of spicy chicken noodles". Rosé's love for spicy chicken sauce was still continuing.
Netizens said, "You must like buldak a lot", and "I can't believe there was such a small sauce". "I should carry it around no matter what", "Is it a secret to keep fit your body?" "I should eat buldak in the future," they responded.