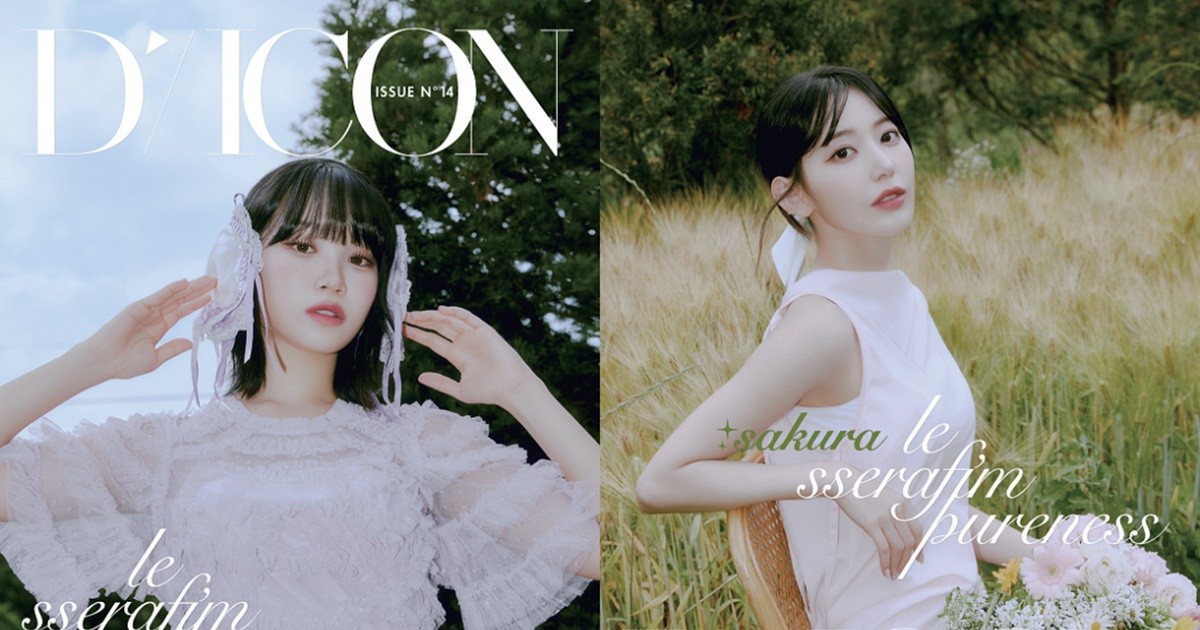 LE SSERAFIM decorated the 14th issue of 'DICON'. It expressed an innocence that had never been shown before. It is filled with pure and clean charm.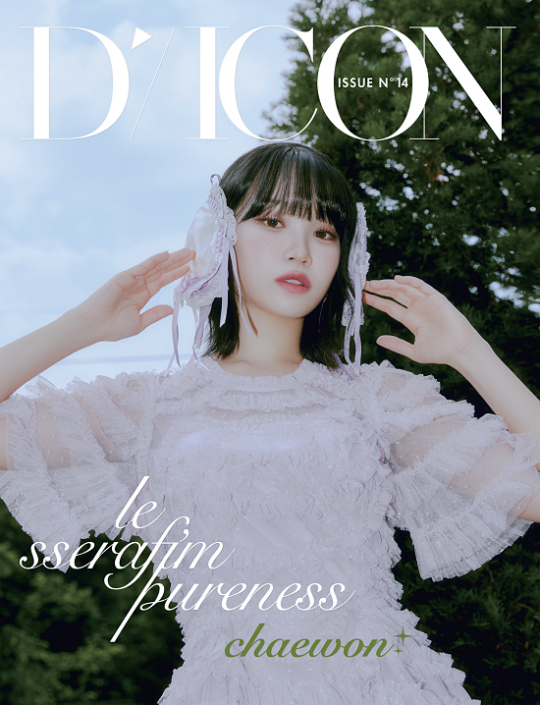 The edition is named 'LE SSERAFIM Pureness.' It consists of two types. Each of the five members will be released as an individual cover (page 228).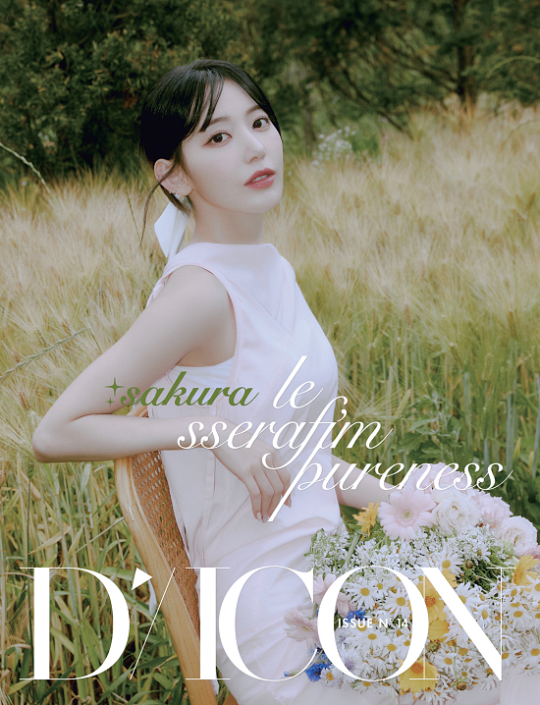 LE SSERAFIM's striking face stands out. The members staged a scene from a fairytale. They showed an opposite mood, exuding a kitschy vibe.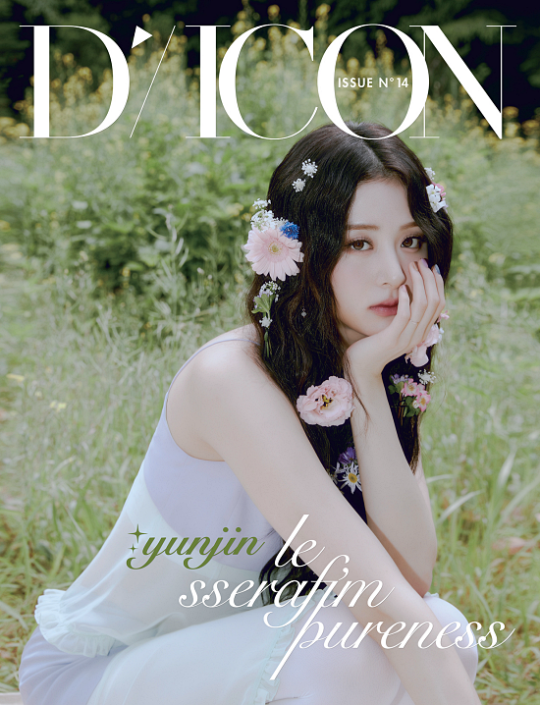 LE SSARIFIM said, "It's a concept we haven't shown often in our career. We had fun filming it. We are looking forward to seeing how our fans will love it."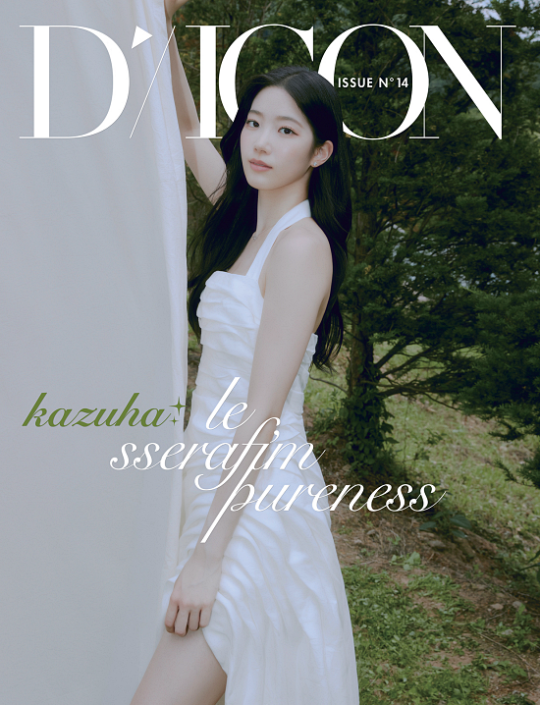 DICON also captures LE SSERAFIM's fierce growth. Kim Chae-won, Sakura, Huh Yun-jin, Kazuha, Hong Eun-chae were interviewed about their intense debut process. Members reminisced about their efforts and growth.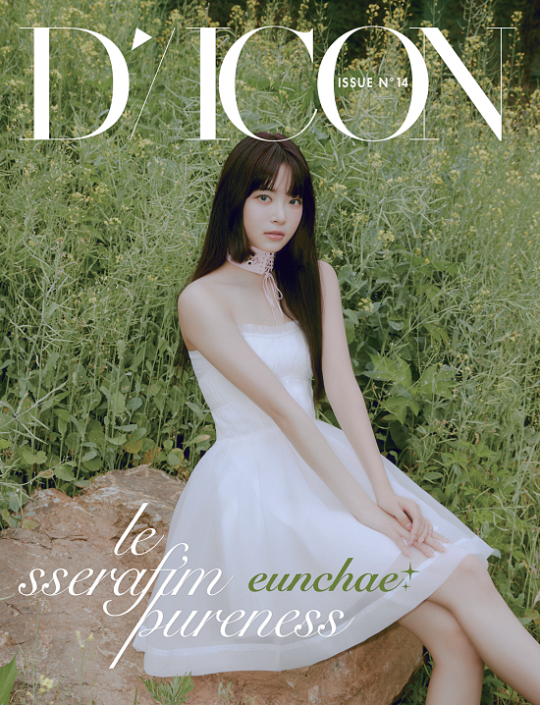 Each version has different special features. Posters (3 types) and photocards (5 types) will be given as presents. Type A and Type B are prepared differently.

Type A contains a diary (5 types) and stickers decorated by members themselves. Type B contains pocket phone tabs (5 types) and memo pads (5 types) with photos of members.

DICON will start pre-selling the LE SSERAFIM Edition on October 10th, at 2 p.m. You can reserve it on various sites including Yes24, Aladdin, Kyobo Bookstore, G-market, Danalenter, K-Town Poyu, and Kobunsha (Japan). The deadline is Friday, November 17th at 11.59 p.m.
<Translated by=Jiwon Kim(Dispatch)>