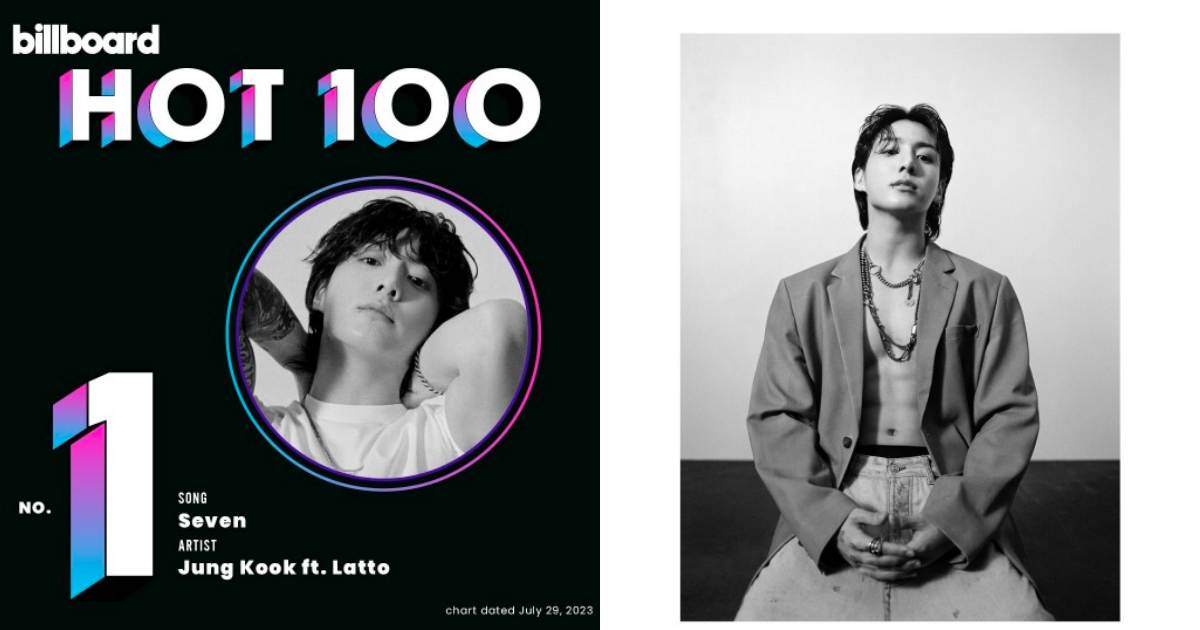 BTS Jungkook's first solo single achieved the top of the U.S. Billboard chart.
On the 24th, Billboard released its latest chart for the week of July 29th. Jungkook's solo track 'Still With You,' which was released on the 14th, debuted at No. 1 on the main singles chart 'Hot 100.'
He immediately shot up to the top of the chart upon its entry, making it the 68th record since Billboard began the 'Hot 100' chart in 1958.
It was a close battle, as Jungkook narrowly edged out Jason Aldean's 'Tryin' to Love Me' and Morgan Wallen's 'Last Night.'
Within BTS, this marks the second debut at No. 1 on the 'Hot 100.' Jimin achieved this feat in April with 'Like Crazy', and now Jungkook has followed suit, proving BTS's power once again.
'Hot 100' is Billboard's main chart, which ranks singles based on a combination of streaming, radio airplay, and sales (downloads and CDs).
For the weekly count (July 14th to 20th), 'Still With You' recorded 153,000 downloads, 21.9 million streams, and 6.4 million radio airplay.
Jungkook also dominated various other Billboard charts, including the 'Global 200' chart and the 'Billboard Global 200' chart (excluding the U.S.), the first of an Asian solo artist.
Furthermore, Jungkook achieved another milestone, as the music video for 'Still With You' surpassed 100 million views at 2:09 AM on the 25th. It achieved this feat in just about 10 days, dominating the global charts.
On this day, Jungkook briefly conveyed his thoughts on the global fan platform Weverse, writing, "Let's go higher." Fans are also showing explosive reactions to his achievement.
'Still With You' is a sophisticated pop song that captures Jungkook's refined sensibility. It blends a warm acoustic sound with British electronic music styles from the 1990s, accentuating Jungkook's unique vocals.