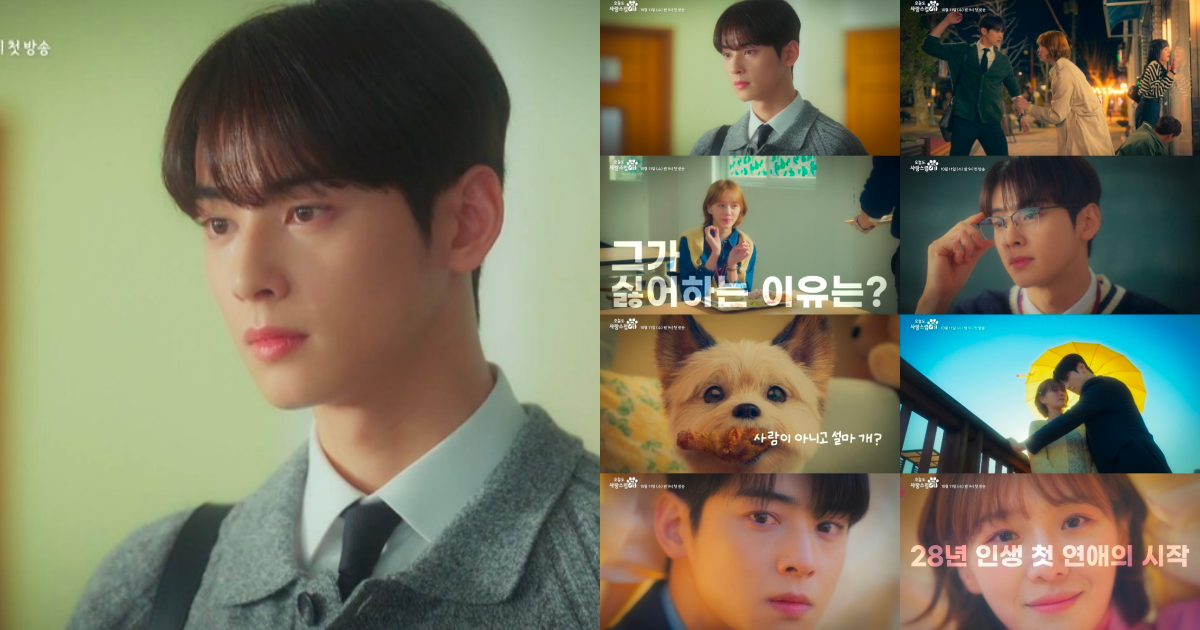 "Why do you hate me so much?"
MBC-TV's new Sunday drama 'A Good Day To Be A Dog'(written by Baek In-ah, directed by Kim Dae-woong) released its first teaser video on the 7th, featuring Cha Eun-woo (as Jin Seo-won) and Park Gyu-young (as Han Hae-na).
The teaser exuded a refreshing mood. Park Gyu-young portrayed Han Hae-na, known for her popularity as the "Puppy Queen," and displayed a lovely expression while saying, "I'm quite cute, you know."
Cha Eun-woo took on the role of Jin Seo-won, a fellow teacher who consistently maintained a cold and indifferent attitude, even when asked, "When you're stressed, do you have a glass of soju with jokbal?" by Han Hae-na.
However, the atmosphere took a turn as a romantic vibe emerged between them. The two stood closely under an umbrella and exchanged shy smiles.
The scene on the street surprises the viewers. When Jin Seo-won came face to face with the transformed Han Hae-na as a dog, he couldn't believe it and asked, "Teacher Han?"
The production team teased, "What kind of situation will unfold between Park Gyu-young, who turns into a dog when kissed, and Cha Eun-woo, who is afraid of dogs? Please keep an eye on their unusual relationship."
'A Good Day To Be A Dog' is a fantasy romance drama based on the webtoon of the same name. It tells the story of a woman cursed to turn into a dog when kissed and a man who can break the curse but is afraid of dogs.