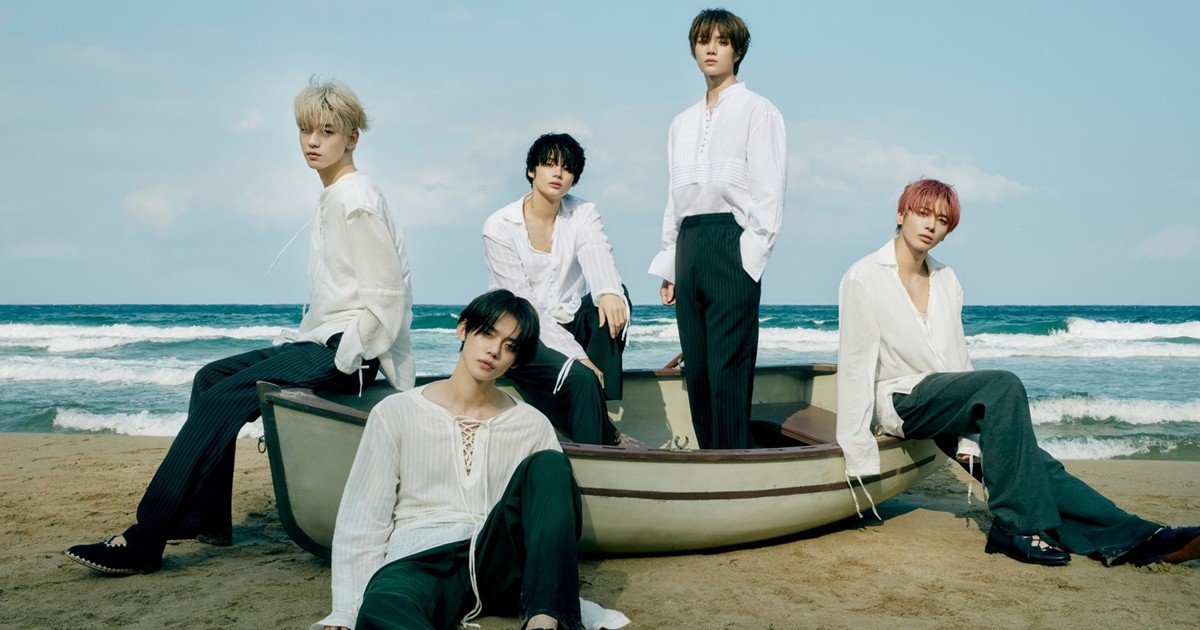 TOMORROW X TOGETHER predicted a career high. A new record was set with preorders for the new album.
Big Hit Music announced on September 8, "The pre-order for Tomorrow by Together's 3rd album 'The Name Chapter: Freefall' reached 2.35 million copies within 8 days."
It surpassed its previous records. TOMORROW X TOGETHER recorded pre-orders of 2.34 million copies with their 5th mini album 'The Name Chapter: Temptation'. The 2nd repackaged album 'Chaos Chapter: Fight or Escape' sold 590,000 copies, and the 4th mini album 'Minisode 2: Thursday's Child' sold 1.47 million copies respectively.
'The Name Chapter: Freefall' will be released on October 13 at 1 PM (KST). TOMORROW X TOGETHER plans to pre-release the song 'Back for More (With Anita)' on September 15.
Meanwhile, TOMORROW X TOGETHER will appear on stage at the 2023 MTV Video Music Awards on September 13. The group will perform 'Back for More' with Anita for the first time.
<Translated by=Jiwon Kim(Dispatch)>