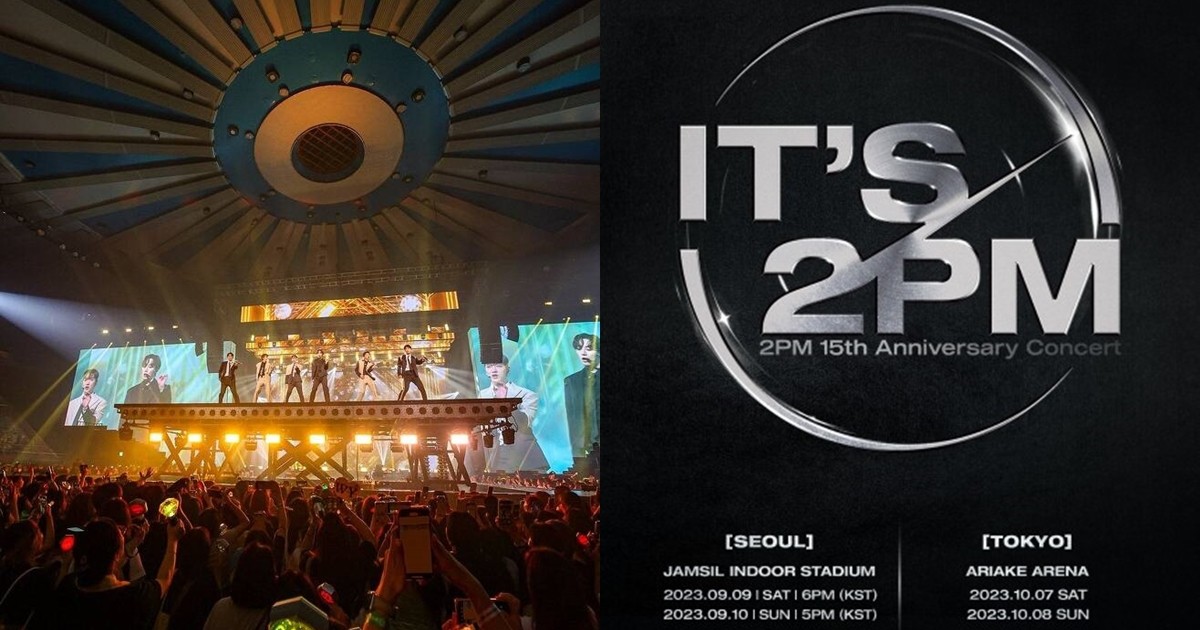 Lee Jun-ho's performance drew loud cheers from the audience.
On September 10, the second day of 'It's 2PM' began at Jamsil Arena in Seoul. 2PM celebrated its 15th anniversary of its debut (Jun.K, Nichkhun, Ok Taec-yeon, Jang Woo-young, Lee Jun-ho, Hwang Chan-sung) with fans from September 9.
This is 2PM's concert held 6 years after '6 Nights' in June 2017. A pre-sale for the official fan club went fast, and additional seats were also sold out, showing 2PM's strong fan base.
2PM showed off their sexy charm with 'My House'. The song 'Promise (I'll be)' was greeted with great cheers thanks to their refreshing vocals. The performances of 'A.D.T.O.Y' and 'I'm Your Man (Kor Ver.)' slayed the stage.
Ok Taec-yeon said, "To celebrate our 15th anniversary, we prepared a lot of things, including our sweat." Jang Woo-young made people laugh by acting emotional, saying "I am so happy."
Lee Jun-ho said, "There's always a point when the atmosphere and response are at their best. I think that's when we rip our shirt." As Lee Jun-ho ripped up Jun. K's shirt, he also ripped off Lee Jun-ho's shirt, drawing loud cheers. Jun.K said, "Oh my, the buttons are off." Lee Jun-ho said, "Ripping is the best."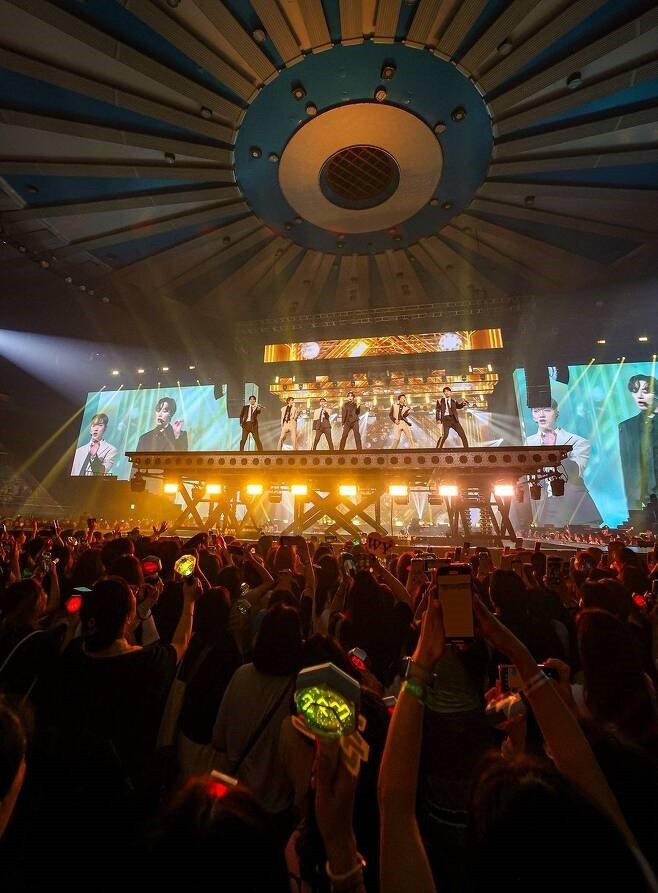 Meanwhile, 2PM will continue the excitement by continuing 'It's 2PM' at Ariake Arena in Tokyo for two days on October 7 and 8.
<Translated by=Jiwon Kim(Dispatch)>