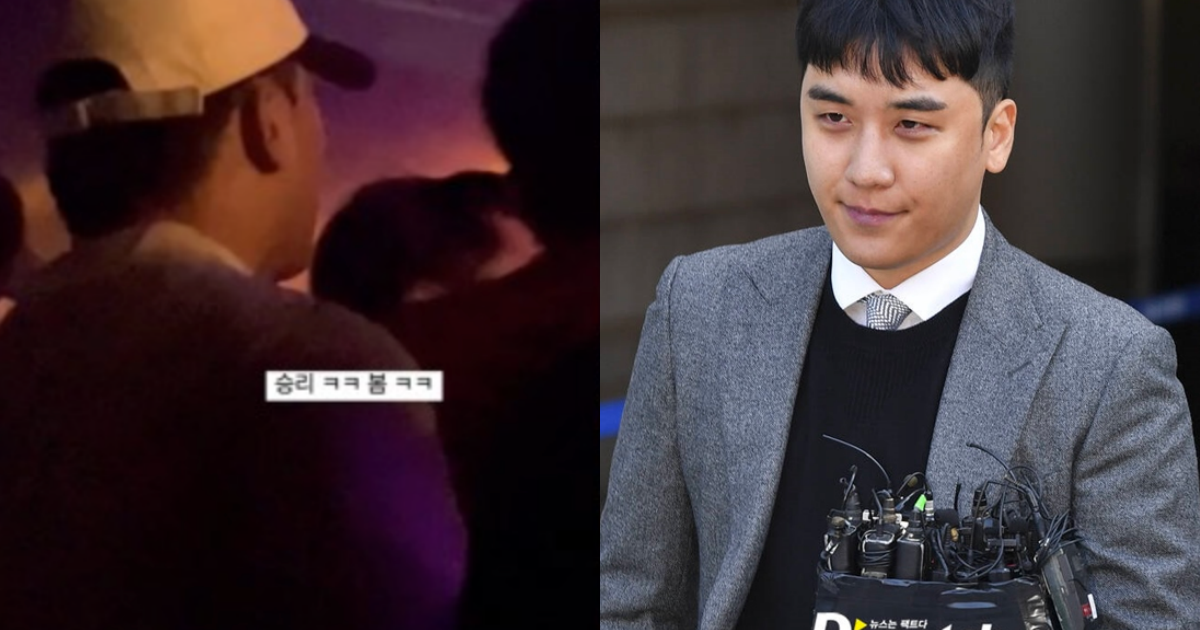 An online post claiming to have seen former Big Bang member Seungri (32, real name Lee Seung-hyun) at a club is causing a stir. Seungri was released from prison in February after serving time for charges related to prostitution mediation, overseas gambling, and other offenses.
On the morning of the 10th, around 3:30 am, a post with the title "Huh, Seungri is still going to clubs" was uploaded to an online community. The post included a photo that captured the back of a man believed to be Seungri. The man was wearing a baseball cap and appeared to be gazing at something.
Seungri's recent whereabouts were previously shared in April when Indonesian entrepreneur Grace Tahir posted on her social media. At that time, Tahir shared a video of herself touring Seoul and having a drinking session with Seungri.
In the video, Seungri was seen shaking a bottle of soju and demonstrating how to drink it the Korean way, all while smiling. According to Tahir, Seungri expressed his intention not to give interviews at the moment.
Last year, Seungri was sentenced to 1 year and 6 months in prison for multiple charges, including habitual gambling, violation of foreign exchange laws, prostitution mediation, and illegal filming with hidden cameras. He was released from the Gyeonggi Yeoju Prison on February 9th.
<Photo=Online community, Grace Tahir IG>
<Translated by=Gawon Park(Dispatch)>