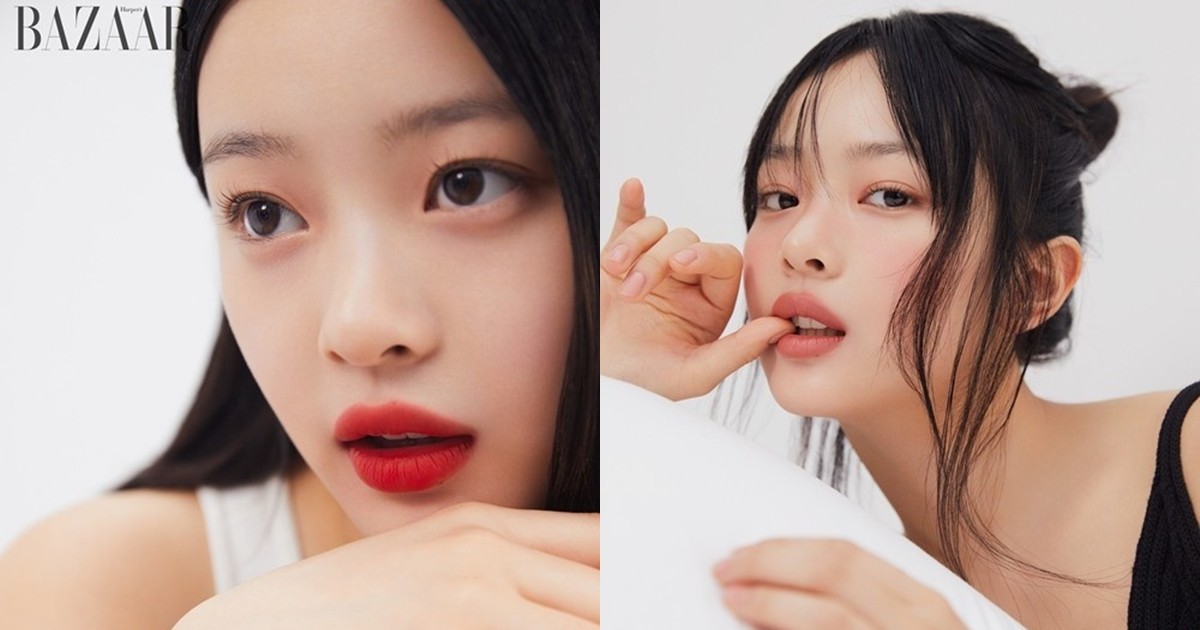 NewJeans Hani gets praised for her doll-like looks in a photoshoot.
Harper's Bazaar released a new photoshoot with Hani of NewJeans, global ambassadors for a beauty brand.
The photoshoot featured Hani's luxurious and chic look. Attention was drawn particularly to her naturally pink lips.
Hani showed off three different looks with different lip colors, rather than the flashy idol makeup she wore on stage.

Meanwhile, NewJeans is nominated for the 'Group of the Year' at the '2023 MTV Video Music Awards' to be held on September 12.
<Translated by=Jiwon Kim(Dispatch)>