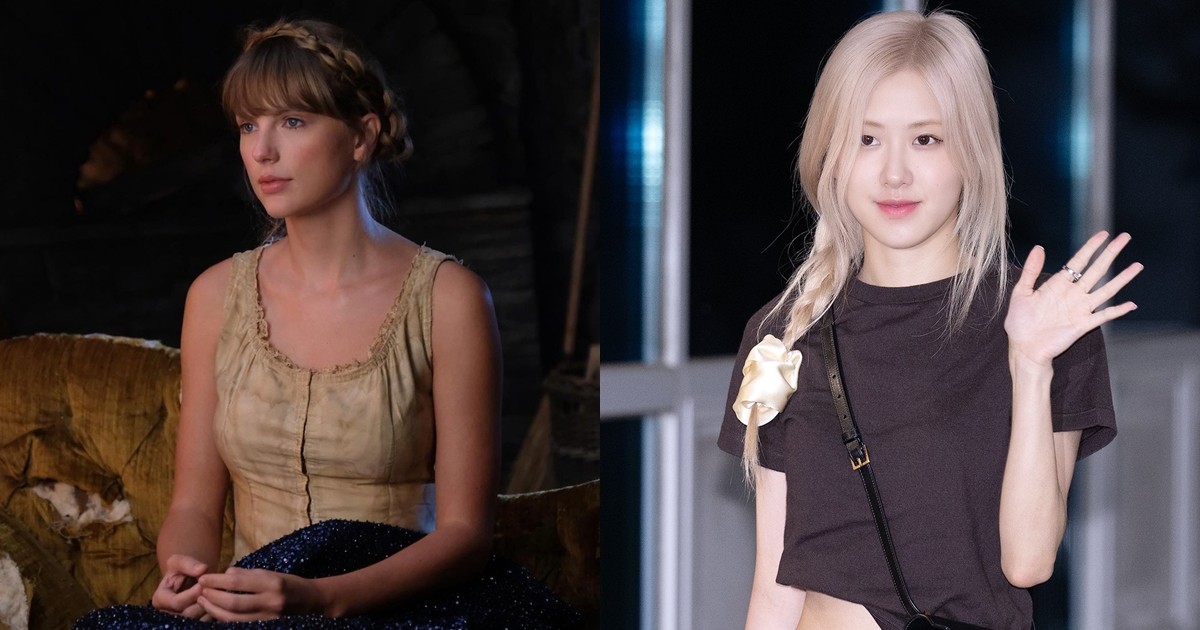 Taylor Swift was spotted exiting a recording studio in New York City along with BLACKPINK Rose.
According to a newspaper, Taylor Swift held a party at Electric Lady Studio on September 9. It is reported that many famous artists, including Rosé, Hayley Williams, Sabrina Carpenter, Cara Delevingne, Gracie Abrams, Sadie Sink, Jack Antonoff, and Margaret Quarry were spotted.
Some are speculating that Taylor Swift went to the recording studio to record with Rose since she is preparing her new album.
Fans are expressing their excitement about Rose's potential collaboration with the iconic singer. Internet users who heard the news left comments, such as " I hope Taylor Swift and Rosé become close and visit Korea," "A collab between the two? I want to listen to it quickly," and " I'm looking forward to the meeting of two world-class people."
Taylor Swift is a singer-songwriter who debuted in 2006, and was chosen by Billboard as the most successful female musician of the 2010s.
In the United States, Taylor Swift is incredibly popular, especially among the younger generation. Last July, her fans jumped and danced together during her concert with Taylor Swift, unintentionally causing an earthquake of 2.3 magnitude.
Meanwhile, Blackpink Rose will hold an encore concert for the Blackpink World Tour 'BORN PINK' at the Gocheok Sky Dome in Seoul on September 16 and 17. With an indoor capacity of 22,000, the Gocheok Sky Dome is Korea's largest indoor arena, and Blackpink is the first K-pop girl group to hold an exclusive concert here.
<Translated by=Jiwon Kim(Dispatch)>