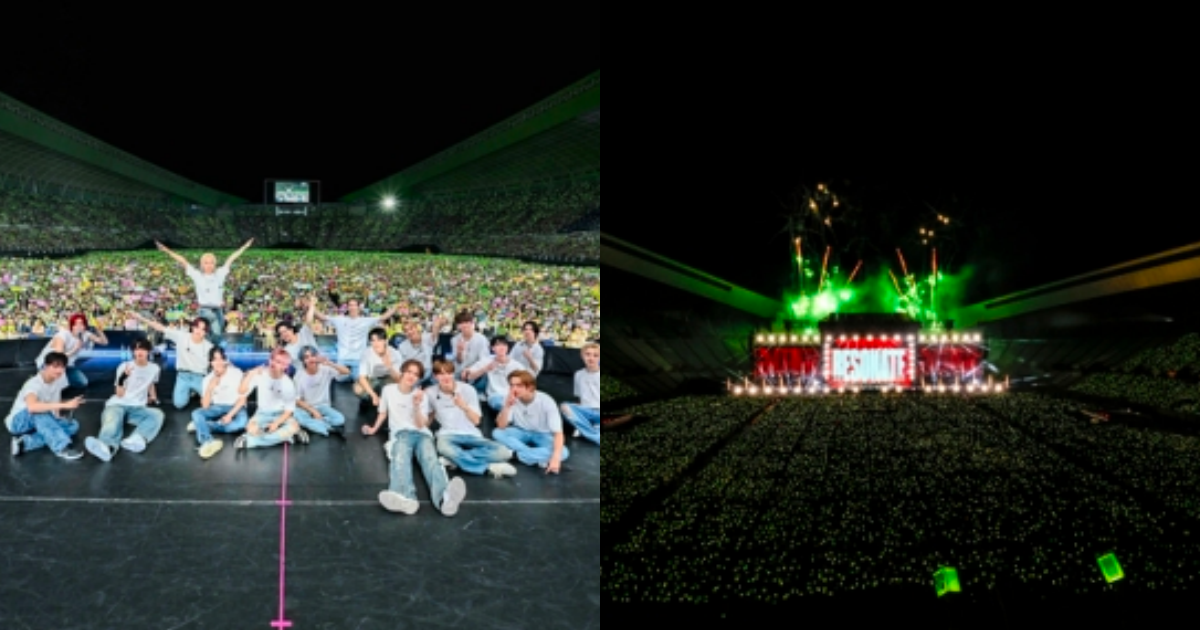 NCT opened the door to a successful Japanese stadium tour amid the cheers of 110,000 fans.
On the 9th and 10th, NCT held their 'NCT STADIUM LIVE 'NCT NATION: To The World-in JAPAN' at Yanmar Stadium Nagai in Osaka, Japan. Both shows were sold out, drawing a total of 110,000 fans, reaffirming their exceptional popularity and status in the local market.
During this concert, NCT presented a fantastic performance where they showcased tracks from their 4th regular album released in August, including "Baggy Jeans," "Golden Age," "The BAT," "PADO," "Alley Oop," as well as powerful group performances like "RESONANCE" and "Black on Black." They also delighted the audience with a seamless performance of NCT U's songs, such as "The 7th Sense," "BOSS," and "Universe," demonstrating their perfect synergy.
Before the main show, members of NCT NEW TEAM (tentative name) took the pre-debut stage and unveiled their new song "Hands Up" for the first time, receiving enthusiastic responses with their energetic choreography and refreshing charm. Their rookie passion and freshness captivated the audience through greetings and ment.
The audience, filling the seats, enjoyed NCT's performances throughout the concert, enthusiastically chanting and singing along. They waved their lightsticks, filling the stadium with fluorescent colors in a spectacular display of unwavering support for NCT.
NCT will continue their Japanese stadium tour at Ajinomoto Stadium in Tokyo on the 16th and 17th.
<Photo=