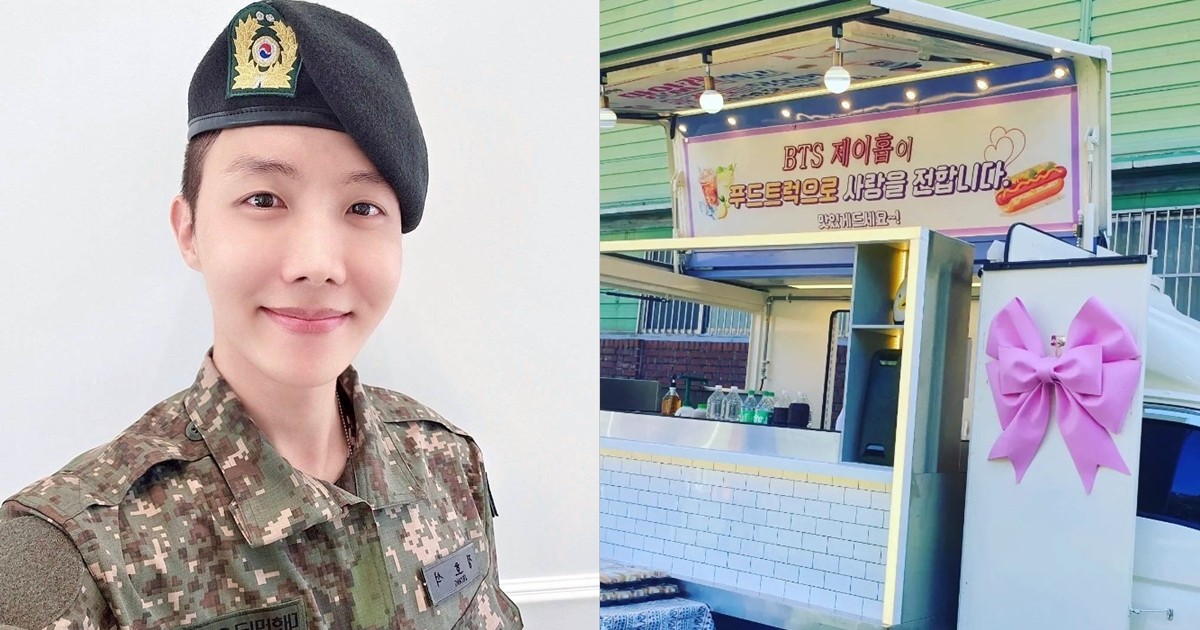 BTS's J-Hope has made a caring donation.
On September 11, Veterinarians Caring for Abandoned Animals (VCAA) posted photos of volunteers in the second half of the year on its social media page. 18 veterinarians and Gyeongsang National University's College of Veterinary Medicine participated in neutering abandoned animals.
J-Hope's mother and the singer's fan club Carry Hope sent a food truck to veterinarians and volunteers. VCAA expressed their gratitude, saying, "It was our first time a coffee truck came while volunteering, so it was a unique experience. We send our best wishes to world-renowned artist BTS' J-Hope."
The animal rights group Paran also revealed, "We were getting ready since 8 o'clock, and J-Hope sent us cold drinks and delicious hot dogs."
The good deeds of J-Hope have continued. It was revealed last year that the singer had sponsored the Imgok Abandoned Dog Shelter in Busan. He secretly donated money for dog shelter repair work.
Meanwhile, BTS' J-Hope enlisted in the army on April 18 and was recently chosen to serve as an assistant instructor at the highly regarded 36th Infantry Division Recruit Training Center in Wonju, Gangwon-do. He will be discharged from the military on October 17, 2024
<Translated by=Jiwon Kim(Dispatch)>