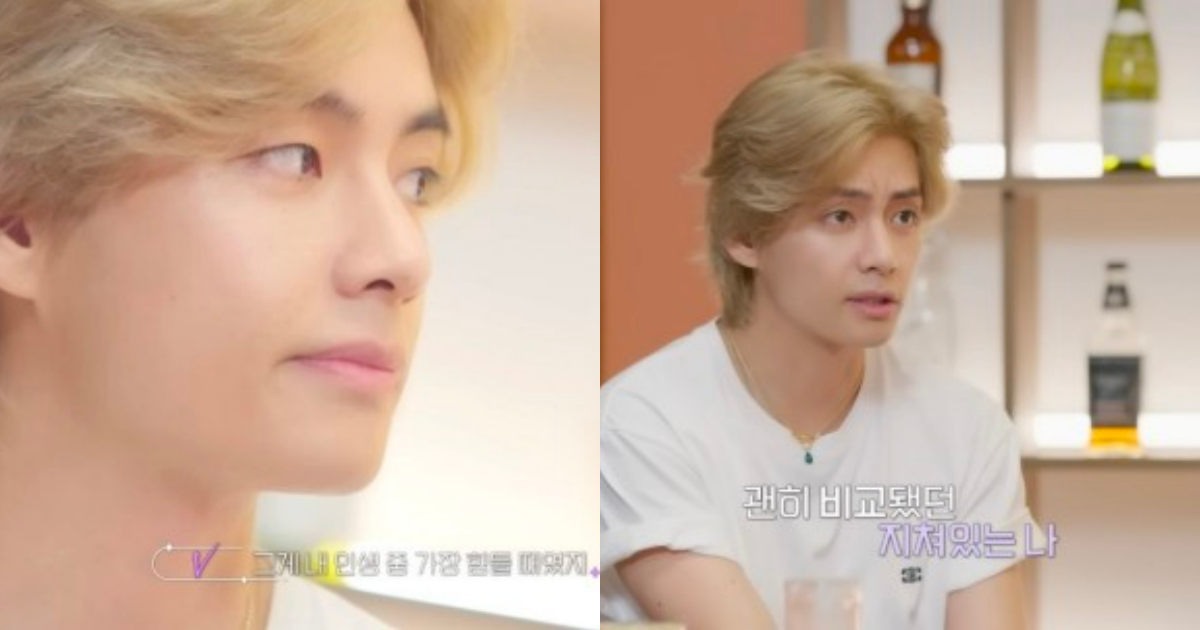 In 2018, V, a member of the popular idol group BTS, revealed the reason why he shed tears at the 'MAMA' awards ceremony.
In 2018, BTS achieved significant milestones such as appearing on the Billboard charts and performing at the MMA (Melon Music Awards). However, during that time, the members went through a tough period to the extent of contemplating 'disbandment' at the MAMA awards, and V, in particular, shed a lot of tears unlike the other members.
As fans became increasingly curious about what had made V and the other members so distressed, V appeared as a guest on the social media channel 'SUCHWITA' on the 11th and discussed the situation at the time.
The host, Suga, mentioned, "When I think of Taehyung, I'm reminded of 2018, during the 'FAKE LOVE' activities," and V said that it was the most challenging time of his life.
V confessed that while performing on stage, he would compare himself unnecessarily to the other members, thinking, "Everyone else is perfect, why am I like this?" This led to a sense of 'burnout' on his part. Along with a very busy schedule, his body and mind were exhausted, and he even thought, "I need to get injured" when he couldn't think of any other way to take a break.
However, V expressed that he wanted to help his past self, and because of such experiences, he has become much healthier now, displaying a resilient attitude.
Fans responded positively, saying, "It hurts to think of the days Taehyung had a hard time," "Taehyung speaks so beautifully when he speaks sincerely," "May ARMY and BTS stay healthy forever," and more.
Meanwhile, V released his solo album 'Layover' on the 8th and has been actively participating in various variety shows and music broadcasts.
<Photo=BANGTAN TV>
<Translated by=Gawon Park(Dispatch)>