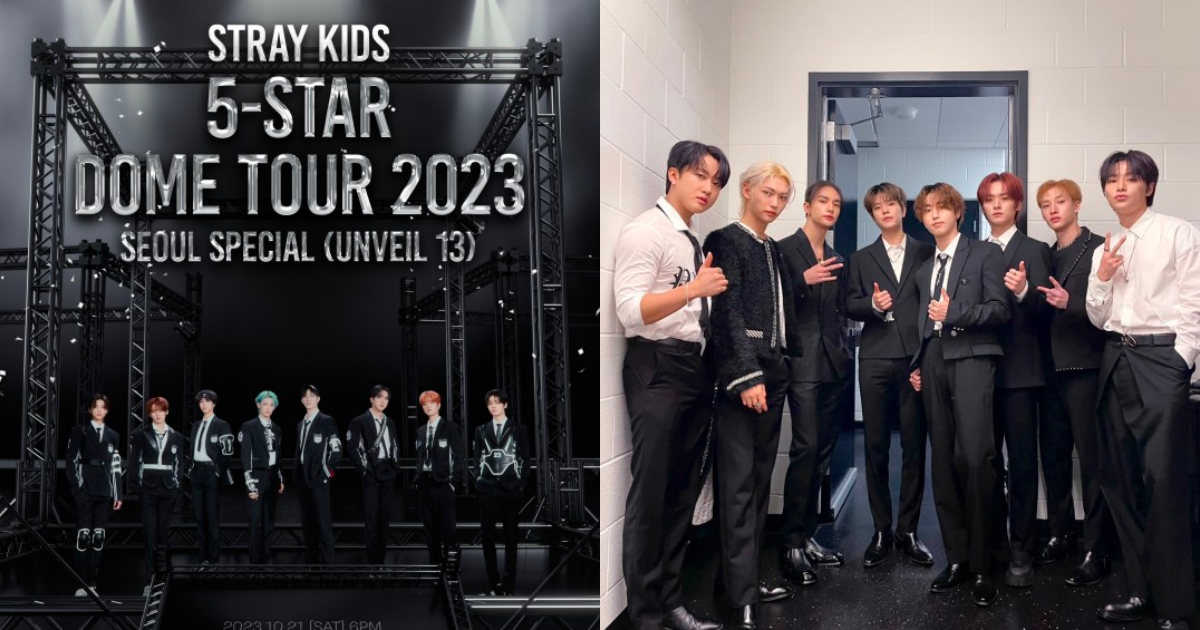 Stray Kids will be holding a solo concert next month.
On the 14th, JYP Entertainment unveiled the poster for Stray Kids' dome tour special in Seoul, titled 'UNVEIL 13,' which will take place on the 21st and 22nd of next month at Guro-gu, Seoul's Gocheok Sky Dome.
They are expected to prove their growth during this concert and have teased their unique performances that are sure to captivate Stay (their fandom).
The title of the performance, 'UNVEIL 13,' holds deep meaning. It expands on the word presented in their signature teasing content, 'UNVEIL: TRACK,' and their debut first overseas showcase tour, 'UNVEIL TOUR I am...'
Stray Kids is currently also conducting their Japan dome tour, achieving high-speed sellouts. They will conclude the tour with a finale on the 28th and 29th of next month at the Tokyo Dome.
Their global presence is shining brightly. On the 13th, they made their first appearance at the '2023 MTV Video Music Awards' in the United States and took home trophies. Their title track from their 3rd regular album, 'S-Class,' was recognized as 'Best K-pop.'
Billboard praised them, saying, "Stray Kids captured the world with their rock-step choreography, dynamic visuals, and multilayered vocals, taking command of the Prudential Center stage and enchanting the audience."
Meanwhile, tickets for 'UNVEIL 13' can be purchased on 'Yes24.' Pre-booking for the 3rd Stays will take place from 8:00 PM to 11:59 PM on the 18th. General ticket sales will begin at 8:00 PM on the 20th.