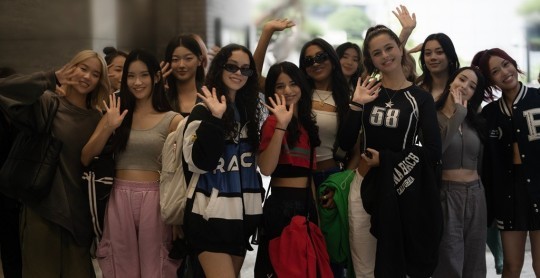 Participants of the global audition 'The Debut: Dream Academy' have entered Korea.
On September 14, HYBE released photos of participants entering the country. Participants entered Korea on September 12 and will be staying for a month to experience the K-pop system and prepare for the audition's second mission.
The second mission focuses on teamwork. The details have not yet been revealed. While the first mission emphasized individual capabilities, the second focuses on synergy through cooperation.
Chairperson of Hybe Corporation Bang Si-hyuk revealed the purpose of the mission, saying, "Team members are important business partners, so they must know manners and the appropriate distance between each other while working together."
CEO of Interscope Records John Janick also said, "Participants will be supported by excellent dance and vocal coaches," and added, "Through this program, participants will develop their ability to work with them."
Dream Academy participants will meet senior artists from HYBE Labels and experience Korean culture.
All contents of Dream Academy can be found on 'HYBE LABELS' and 'HYBE LABELS+' YouTube channels. The final voting results for the first mission will be revealed on September 16.
<Translated by=Jiwon Kim(Dispatch)>