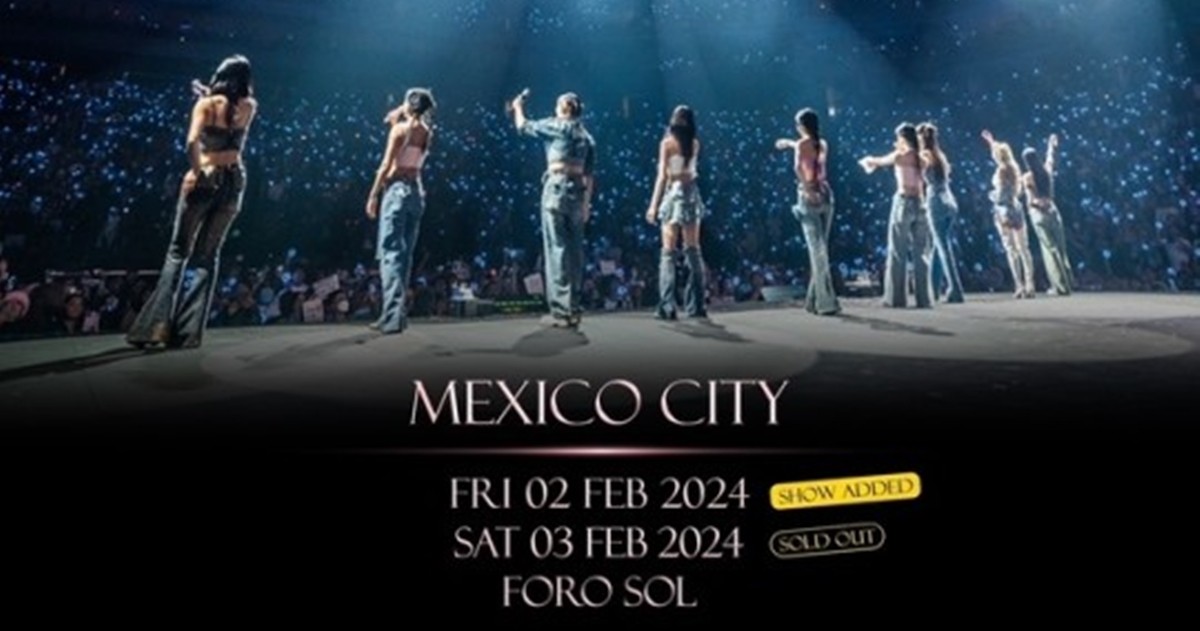 Tickets for the TWICE performance at Mexico Stadium have sold out.
TWICE is on the TWICE 5TH WORLD TOUR 'READY TO BE'. The group is heading to FORO SOL in Mexico City on February 3, 2024 to meet their global fans. Tickets sold out quickly as soon as they went on sale on September 14.
With their sold-out concert at Mexico City's Foro Sol, a large hall, TWICE proved themselves to be a highly successful band. Accordingly, YP Entertainment added another concert to the schedule for February 2, 2024 in Mexico.
TWICE is also the first K-pop girl group to sell out Sao Paulo Stadium in Brazil. The group solidified its position as a 'global stadium headliner' by adding one more concert after all tickets sold out.
TWICE will meet global fans on its fifth world tour, which will be held 44 times in 25 cities around the world, including Thailand (September 23-24), the Philippines (September 30 and October 1), Australia (November 4), Japan (December 16-17), and Indonesia (December 23). Next year, they will heat up the stage with ONCE (fandom name) in Mexico (February 2-3) and Brazil (February 6-7).
Meanwhile, 2023 TWICE FANMEETING ONCE AGAIN will be held at the Olympic Hall in Seoul on October 21. Beyond LIVE will offer a paid concert streaming service for the fan meeting at 7 p.m.
<Translated by=Jiwon Kim(Dispatch)>