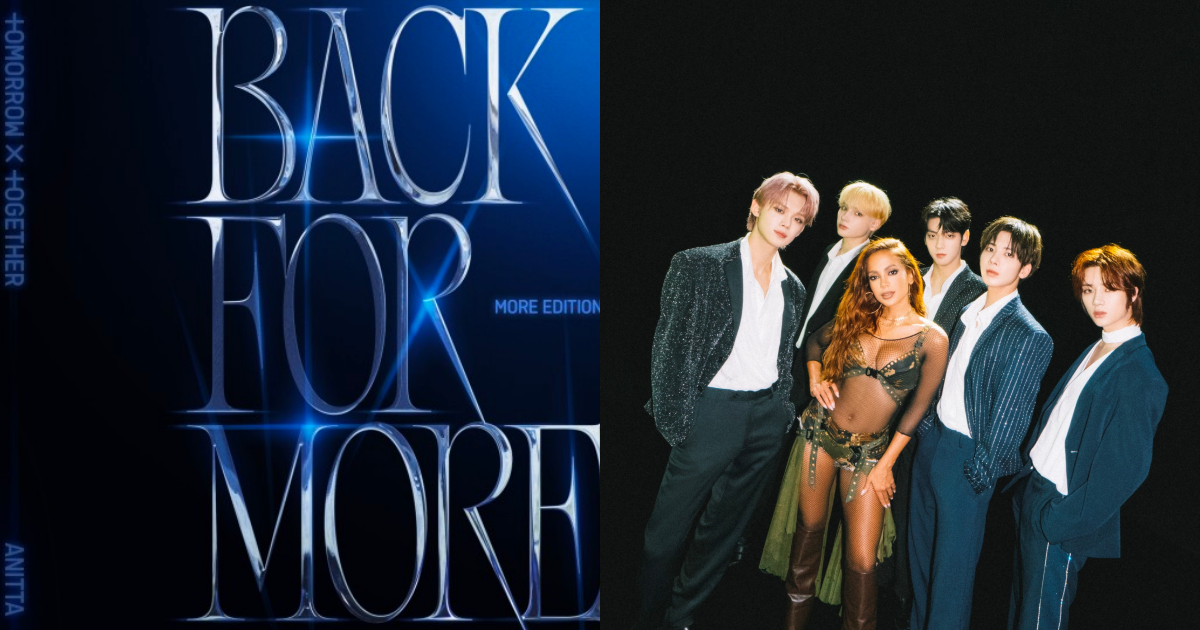 Tomorrow X Together (TXT) captivated fans with a variety of remixes.
On the 18th at 1 PM KST, Tomorrow X Together released three versions of "Back for More" (More Edition). They showcased the Tomorrow X Together version, a house remix, and an Afrobeat remix.
The Tomorrow X Together version allows listeners to enjoy only the voices of the five members. It was newly arranged with only the members' voices from the original song, which was released on the 15th in collaboration with Brazilian pop star Anitta. The song features a groovy bassline and distinctive disco genre elements.
The house remix version falls into the electro house genre with a prominent synth bass. The 4/4 'four-on-the-floor' beat with bass drums in every beat gives a fresh feel to the song.
The Afrobeat remix creates a dreamy atmosphere and is based on a funky Afro rhythm. It combines lively percussion and synth sounds with the powerful vocals of the original track.
"Back for More" was pre-released by TXT ahead of their comeback with their third full album. The song conveys the message that magical moments exist in our everyday lives. It was a collaboration with Brazilian pop star Anitta.
It has gained worldwide popularity. As of 8 AM KST on the 16th, "Back for More" ranked first on the iTunes "Top Songs" chart in 33 countries and regions worldwide and entered the top 10 in 52 countries and regions.
Additionally, TXT received the honor of "Push Performance of the Year" at the 2023 MTV Video Music Awards. They also became one of the K-pop artists to perform at the awards ceremony in the shortest amount of time.
<Photo=Bighit Music>
<Translated by=Gawon Park(Dispatch)>