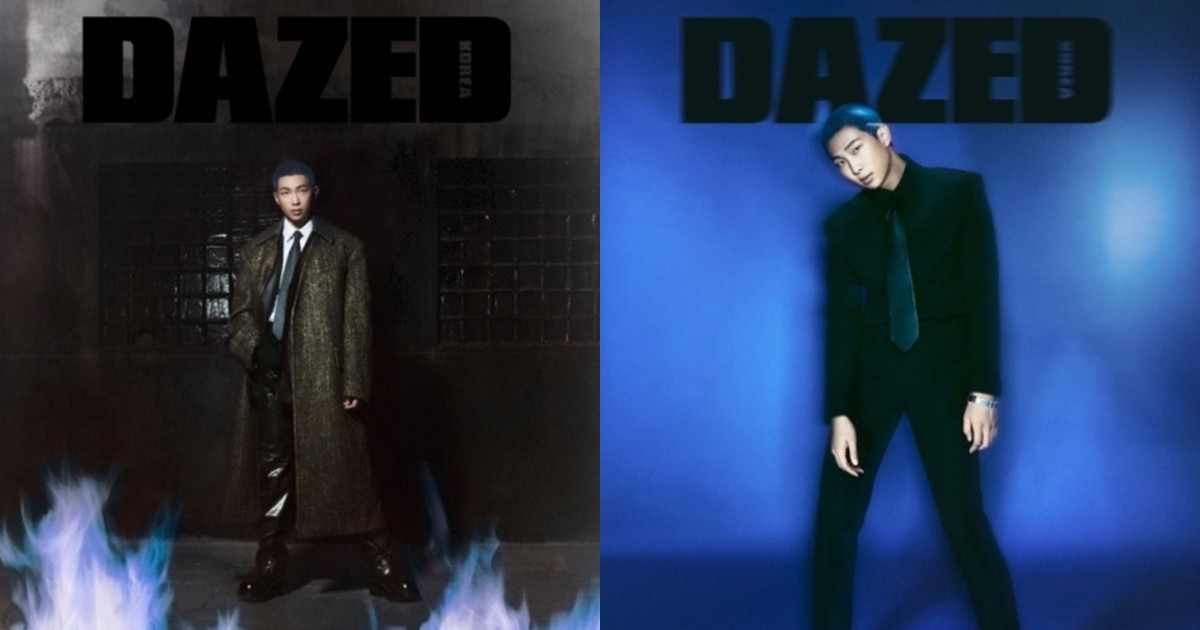 Dazed Korea features BTS' RM in their October 2023 issue. Three different cover photos featuring RM were released, including the interview.
In the pictorial, RM showed a mix and match of outfits, including a suit with an iconic silhouette, a turtleneck with a graphic motif, and a wool coat and leather pants. Especially striking was his blue hair, which had never been shown before.
RM said, "I don't remember having hair this short since high school." "I want to face myself as I am," he explained, adding, "Maybe because of a relaxed hairstyle, I think the clothes in my photoshoot today are more observable."
RM, who has always been passionate about art, is said to be getting inspiration and learning from the lives of artists such as Yun Hyeong-geun.
When asked about RM's recent state as an artist, he said, "I am breaking down and mixing up all the rules I've established. While all of this is going on, one thing I want to maintain is that "the person who emerges at the end must also be me." I am still in the process of figuring out what that is, but won't I find out at the end? This time too, I want to do a great job with all my heart and soul. And it will happen," he said.
Check out more of RM's photoshoot and interview in the October issue of Dazed.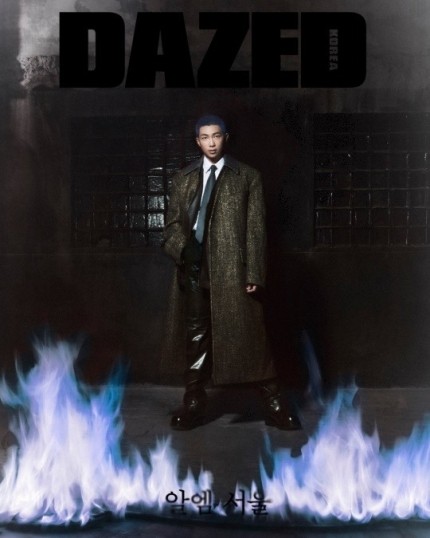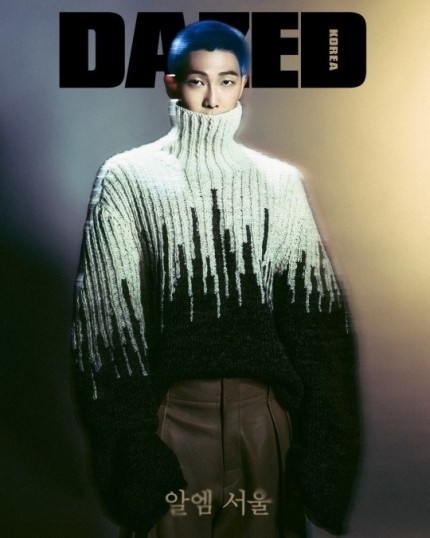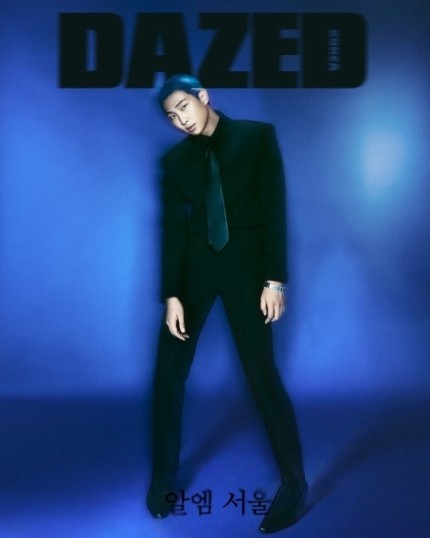 <Translated by=Jiwon Kim(Dispatch)>