On September 19, Billboard released the latest chart rankings on its official social media. The title song of his first solo album 'Layover', landed at No. 51 on the Billboard Hot 100 chart. He has now placed three songs on the Hot 100 chart, following 'Christmas Tree' (No. 79) and 'Love Me Again' (No. 96).
In addition to the Hot 100 chart, V also entered other Billboard charts, landing at No. 4 on the Global 200 chart and No. 3 on the Billboard Global Excl. US chart respectively.
This album focuses on V's true self and contains six songs, including the title song, 'Slow Dancing', 'Rainy Days', 'Love Me Again', 'Blue', and 'For Us'.
'Slow Dancing' is a pop R&B track based on the 1970s soul sound, with an impressive atmosphere enriched by jazz elements and a V's mesmerizing flute interlude in its latter part.
The album topped the iTunes Top Album Chart in 65 countries around the world. 'Slow Dancing' reached No. 1 on the iTunes Top Songs chart in 75 countries.
It recorded the highest sales volume in K-pop solo history. According to the Hanteo Chart, 'Layover' surpassed 2.1 million copies in the first week. More than 1.6 million copies were sold on the first day of the album's release alone.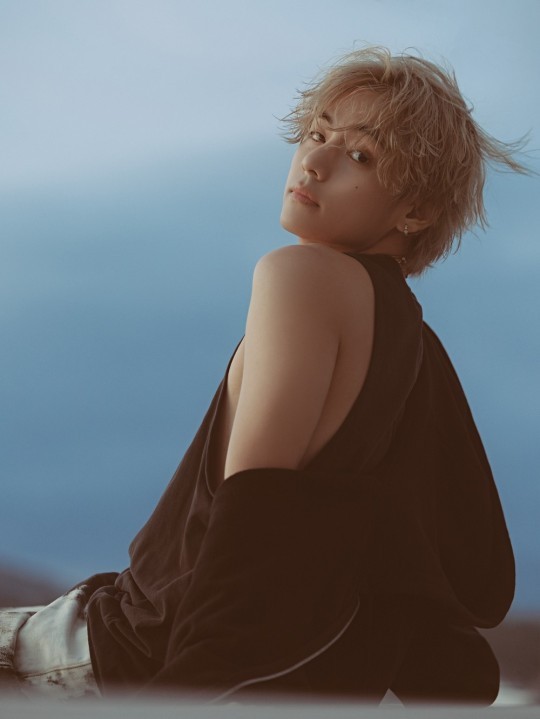 <Translated by=Jiwon Kim(Dispatch)>