(G)I-DLE is all set to release their first full English album named 'Heat'. Ahead of the EP album release, the track list was unveiled.
On September 19, Cube Entertainment posted the track list of their first full English EP album 'HEAT' on (G)I-DLE's official social media.
As 'Heat' is an album aimed at the North American market, all songs are composed in English. The group is planning to target global fans.
The album consists of a total of 5 tracks, including 'Eyes Roll,' 'Flip It,' and 'Tall Trees,' the title song 'I Want That,' and the digital single 'I Do'. 'I Do', with its 1980s synth pop, announced I-DLE's North American debut last July.
(G)I-DLE will officially release 'Heat' on various music platforms including Spotify, Apple Music, and Amazon Music on October 6 at 9 AM (KST).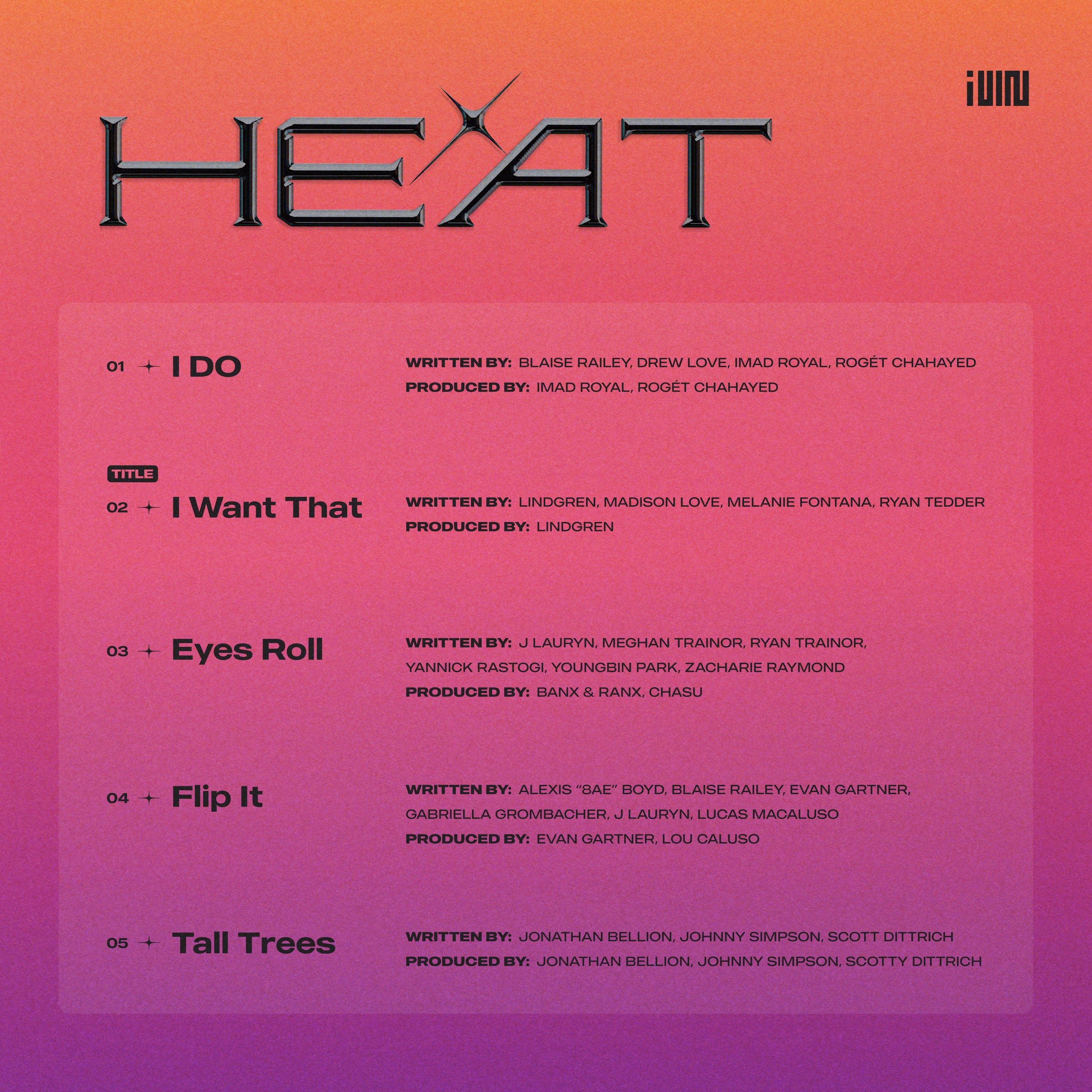 <Translated by=Jiwon Kim(Dispatch)>