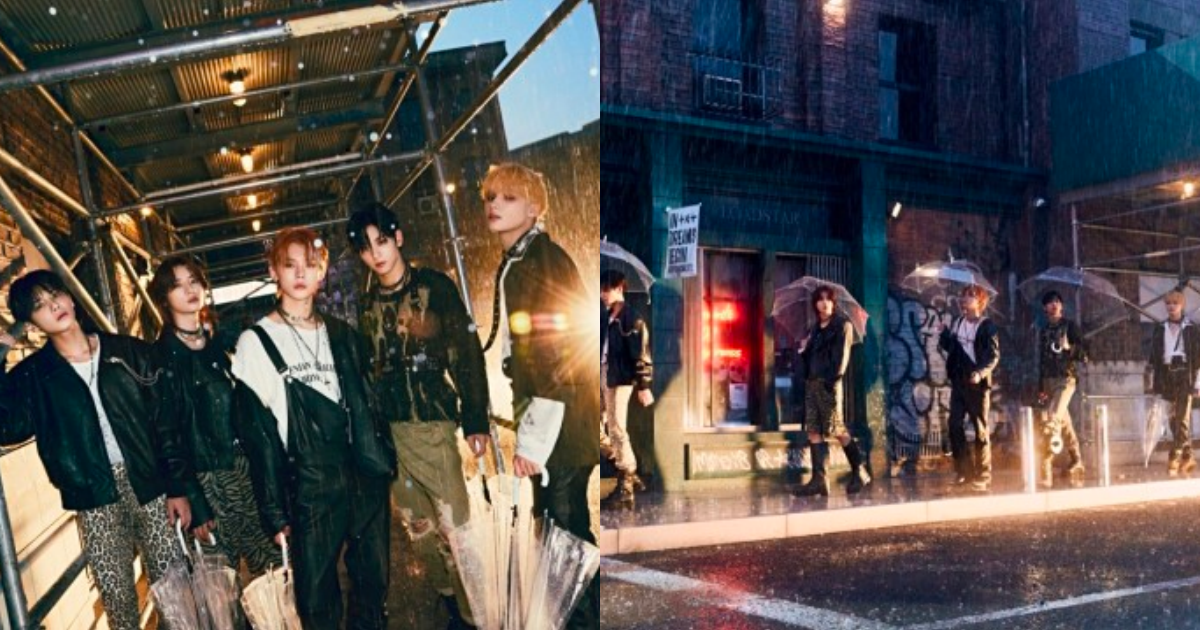 TXT (Tomorrow X Together) radiated youthful energy.
On the 27th, at 12:00 AM KST, TXT unveiled individual and group teasers for their 3rd full album, "The Name Chapter: FREEFALL," under the first concept, "REALITY," on their official social media accounts.
The photos visually depict the narrative of their new release, showing the moment when the boys who left "Neverland" confront reality. They are seen gazing at raindrops falling while holding umbrellas, capturing a sense of freedom amidst the rain.