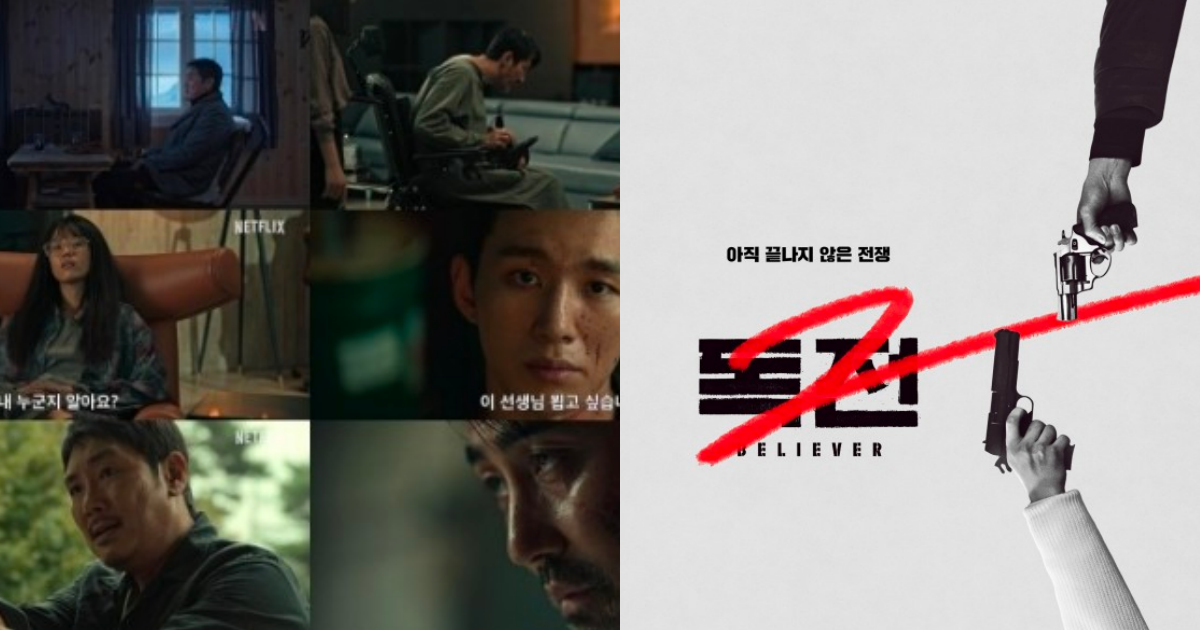 The Netflix movie 'Believer 2' (Director: Baek Jong-yul) will be unveiled on November 17th. The action has become more intense, and the scale has expanded.
On the 27th, Netflix released teaser posters and a teaser trailer for 'Believer 2.' The mysterious story and new characters were highlighted, with Han Hyo-joo (playing the role of Keun-Kal) joining the cast.
Gunshots echoed in the snowy mountains, and the story rewound 30 days before the incident. The film delves into the story between Yongsan Station and the Norwegian snowfields. The tagline "Unrevealed Pieces of the Truth" caught the eye.
Won-ho (played by Cho Jin-woong) continues to pursue "Teacher Lee" and carries on with his dangerous investigation. Brian (played by Cha Seung-won) reappears and makes new plans.
Han Hyo-joo made a striking appearance with a bold visual and engaged in bare-handed action. Rok (played by Oh Seung-hoon) had a determined expression.
The movie promised an even more intense crime action film with action sequences featuring gunfights, car chases, knives, golf clubs, explosives, and various weapons.
'Believer 2' is a sequel to 'Believer' (2018). It continues the story of Detective Won-ho, who is still pursuing "Teacher Lee," missing Rok, Brian's return, and the fierce battle brought by Keun-Kal from China to resolve the situation.
Director Baek took the helm, making it his second directorial work after 'Beauty Inside.' It's a new production from the production company Yong Film, known for 'Dokjeon,' 'Call,' 'Beauty Inside,' 'The Handmaiden,' among others. Director Baek and Yong Film have teamed up once again for this project.
<Photo=Netflix>
<Translated by=Gawon Park(Dispatch)>