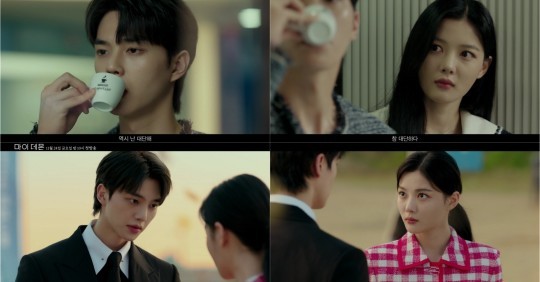 On November 3, SBS-TV released another teaser video for the upcoming TV series. The series contains the chemistry between the demon Gu-won (played by Song Kang) and Do Do-hee (played by Kim Yoo-jung).
Gu-won went on to provide 24-hour close security for Do Do-hee. Gu-won is a demon who considers humans insignificant, but now he has feelings for Do-hee. Guwon pushes Do-hee away, but soon becomes confused.
"It is the story of a contract with the devil that gives finite happiness and leads to hell," an official stated. 'Soul collateral' romance with the devil will provide a unique thrill."
'My Demon' is a fantasy romantic comedy-drama about the story of a contract marriage between a devil-like heiress to a conglomerate and a demon who lost his powers for a moment.
"My Demon" takes over SBS' Friday and Saturday 22:00 time slot previously occupied by "The Escape of the Seven." It is scheduled to air for the first time on November 24.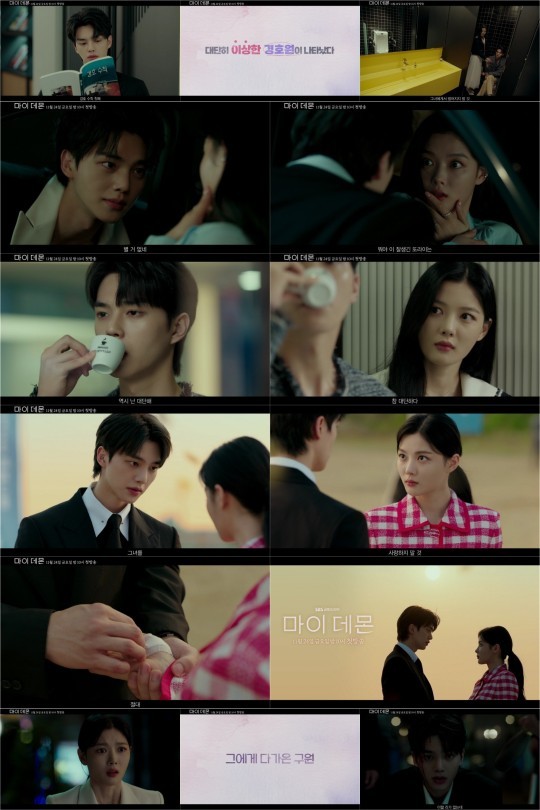 <Photo=Studio S · Binge Works>
<Translated by=Jiwon Kim(Dispatch)>