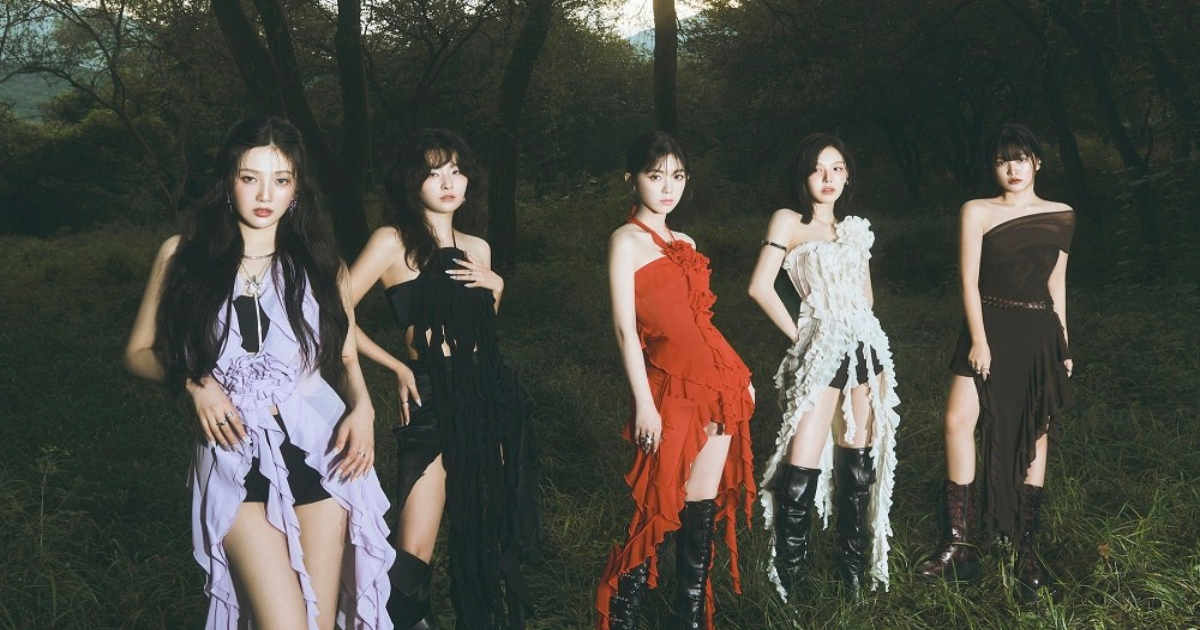 Red Velvet tells an irresistible love story with their new album.
Red Velvet will release their 3rd full album "Chill Kill" on various music streaming sites on the 13th. It includes a total of 10 diverse songs, including the title track of the same name.
The track "Knock Knock" is a dance song. Sharp string sounds and mysterious bell sounds blend together over a solid bass, creating a chilling atmosphere.
The lyrics depict a sweet and thrilling game of hide and seek in a dream, starting with the sound of knocking on the door. The daring emotional expressions further intensify the mood of the song.
Another track, "Iced Coffee," is an R&B ballad. It features minimalistic tracks with emotional strings and guitar playing following a transparent EP sound.
The lyrics are also impressive, comparing the addictive state of emotions to finding oneself constantly drawn to iced coffee even in the cold winter.
Finally, "One Kiss" is a captivating and provocative dance track with a powerful bass and glamorous synth sounds, delivering an addictive hook and a fast-paced groove.
The bold lyrics and Red Velvet's explosive vocals leave a strong impression, conveying the message of stealing a stranger's heart with a single kiss and creating our own perfect secret.
<Photo=SM Entertainment>
<Translated by=Gawon Park(Dispatch)>