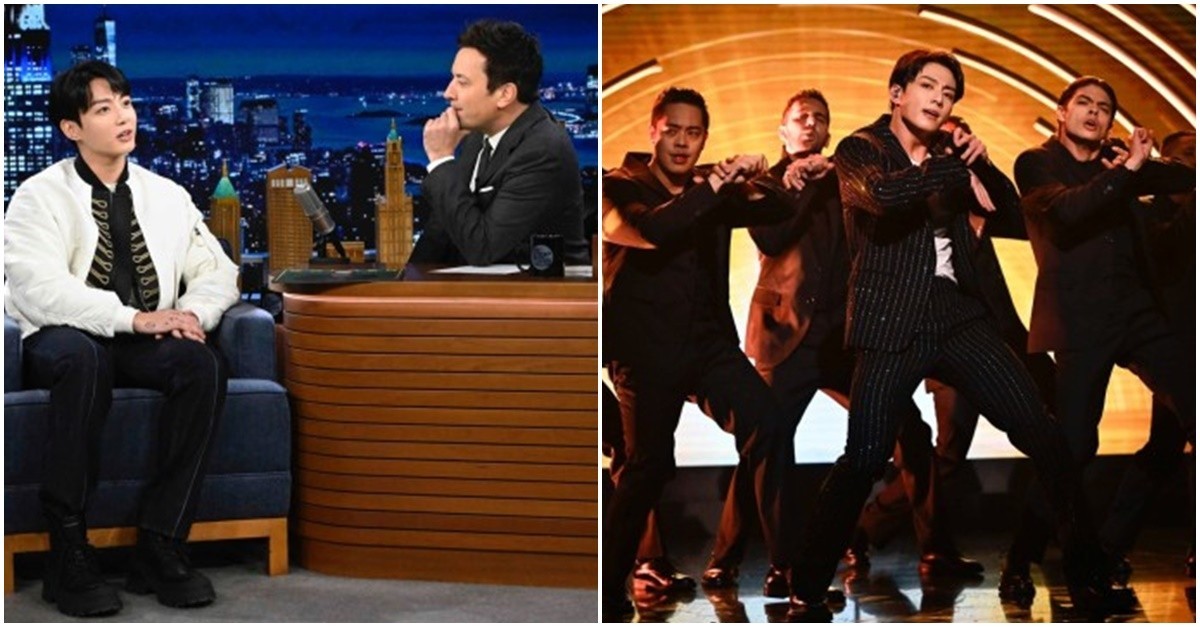 BTS member Jungkook showcased his performance as a global pop star on the U.S. NBC popular talk show 'The Tonight Show Starring Jimmy Fallon.'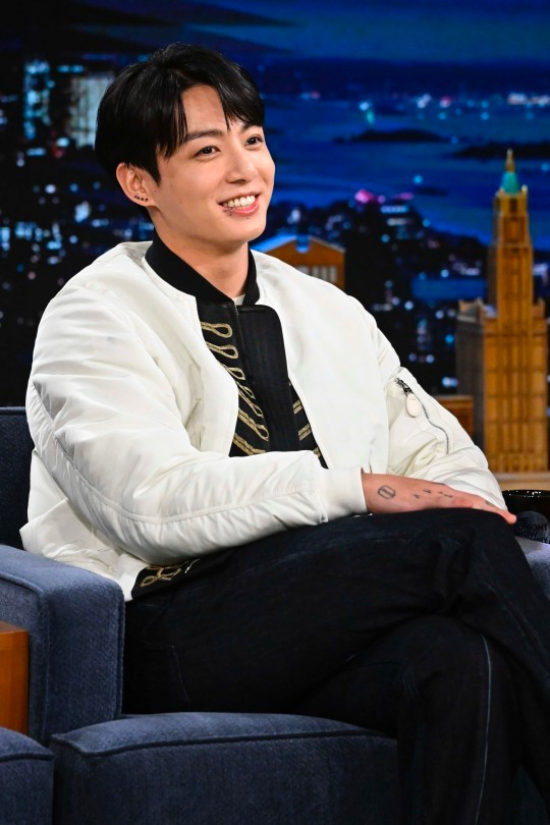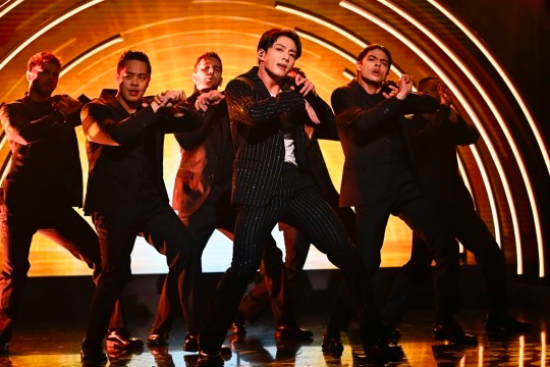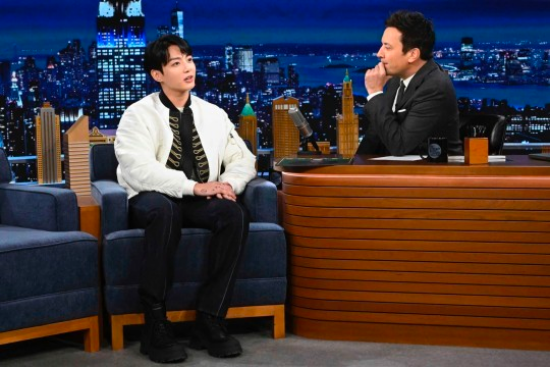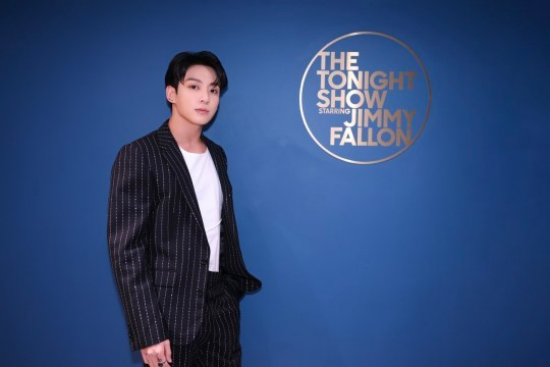 On the 7th (Korean time), Jungkook appeared on the 'Jimmy Fallon Show,' showcasing his fluent English skills during an interview and performing the title track 'Standing Next to You' from his solo album 'GOLDEN.' The performance received a warm response from global fans. This marks the first time that this performance has been revealed on a mainstream U.S. television program.
Show host Jimmy Fallon focused on Jungkook's achievements as a 'global pop star,' mentioning his Spotify record of achieving 1 billion streams in the shortest time ever with his solo single 'Seven' (feat. Latto) and his RIAA platinum certification. When asked if he expected such success, Jungkook replied, "I had confidence, but honestly, I didn't expect it to be this big. I'm really grateful to ARMY, and I think this is an achievement that couldn't have happened without them."
Jungkook also explained the album name 'GOLDEN,' saying, "I have a strong connection with 'gold.' The time I've walked through has been 'golden,' so when I was thinking about the album name, 'GOLDEN' was the only name that came to mind." He added, "I want to become an artist who can digest various genres" when talking about the diverse composition of the album.
Jungkook marked his appearance on the show with a performance of the title track 'Standing Next to You.' When the golden lights reminiscent of the background in the official music video lit up, the atmosphere heated up. Jungkook used a standing microphone for his performance, drawing everyone's attention. The audience was thrilled by his dazzling stage manners and perfect synchronization with the dancers. Despite the powerful choreography, Jungkook showcased a flawless live performance, reaching the pinnacle of a 'complete performance.'
Furthermore, Jungkook is set to perform a solo outdoor concert at TODAY Plaza as part of the 'CitiConcert Series' on the U.S. NBC morning show 'TODAY' on the 8th.
<Translated by=Gawon Park(Dispatch)>