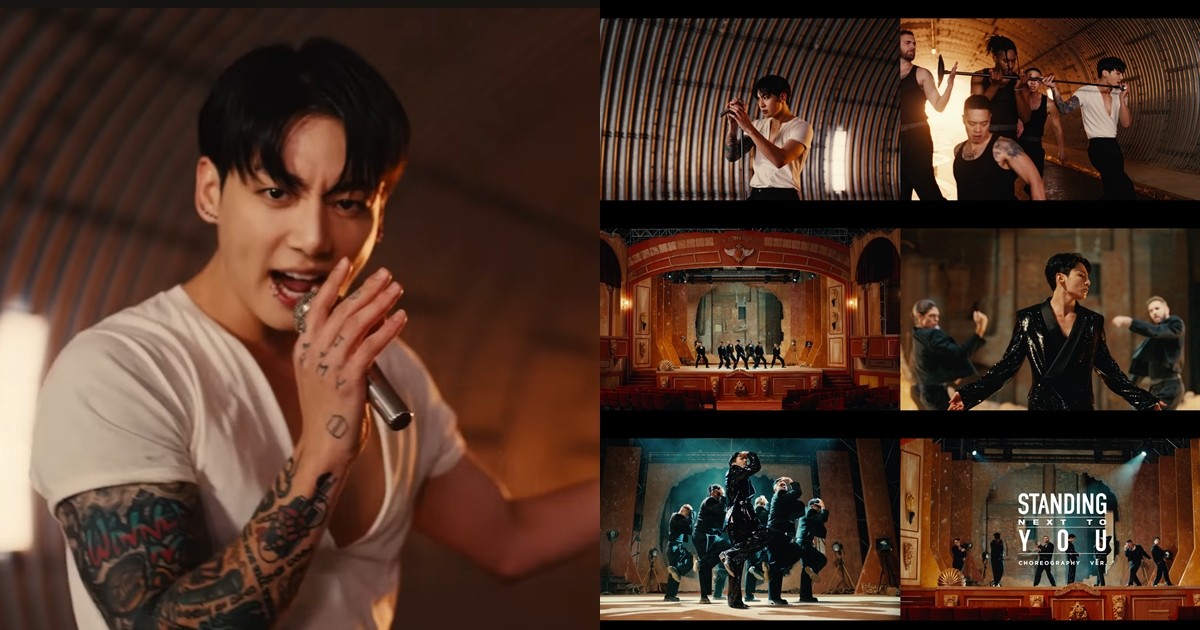 On November 8, Jung Kook released a performance music video for the title track 'Standing Next to You' from his first solo album 'GOLDEN' on BTS' social media page.
Jung Kook appeared in front of the camera wearing a white T-shirt and black jeans. During the performance, he held a hand microphone and joined the dancers in a tunnel-like space. The combination of retro sound and sophisticated choreography filled the stage with Jung Kook's unique vibe and explosive energy. Adding camera movements and golden lighting made Jungkook's performance stand out even more.
'Golden' is an album that captures all the stories that led up to Golden Maknae's leap into global pop stardom. The title track 'Standing Next to You' is a retro funk genre song in which Jungkook conveys a message through groovy vocals, "Our love is deeper than anything, and we will be together no matter what adversity comes our way." Immediately after its release, the new song landed at No. 2 on Spotify's Daily Top Song Global chart.
Meanwhile, Jung Kook is performing a solo performance at TODAY Plaza today.
<Photo=Big Hit Music>
<Translated by=Jiwon Kim(Dispatch)>