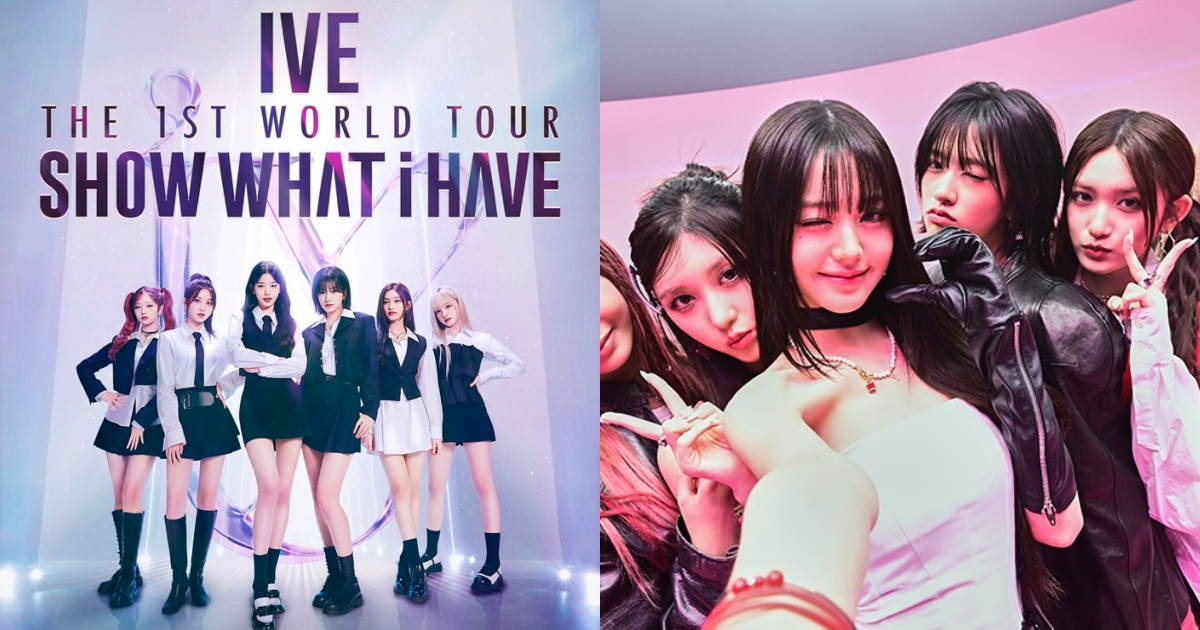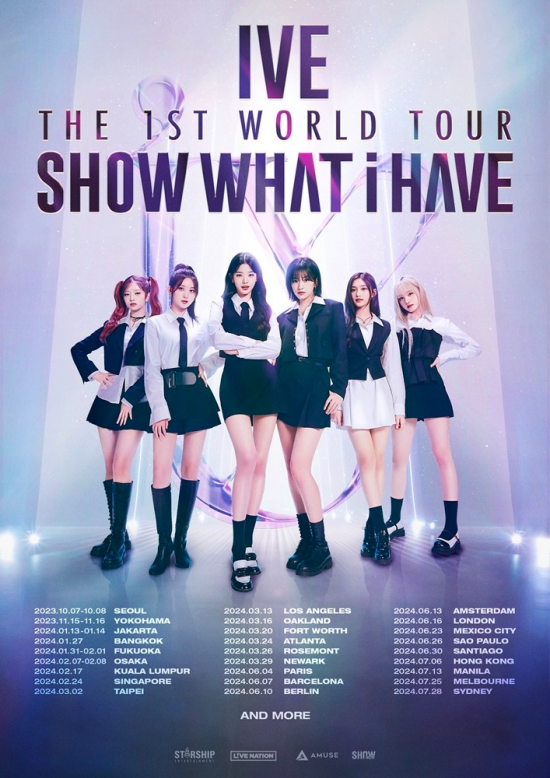 IVE is meeting with global fans.
On the 8th, IVE revealed the tour schedule image for their first world tour 'IVE THE 1ST WORLD TOUR 'SHOW WHAT I HAVE' on their official SNS.
Earlier last month, IVE kicked off the first world tour 'SHOW WHAT I HAVE' in Seoul for two days on the 7th and 8th, creating special memories with domestic fans.
IVE will continue the excitement of the world tour in 19 countries and 27 cities, visiting Japan, Asia, North America, Europe, South America, and Australia, connecting with global fans.
First, IVE will visit Yokohama, Japan, on the 15th and 16th of this month. Starting from there, they will hold performances in a total of 8 cities in Asia until March next year.
IVE will then meet global fans in 6 cities in the Americas. From June, they will showcase their performances in Europe and South America. The words "And more" arises anticipation.
<Photo=Starship Entertainment, Dispatch DB>
<Translated by=Gawon Park(Dispatch)>