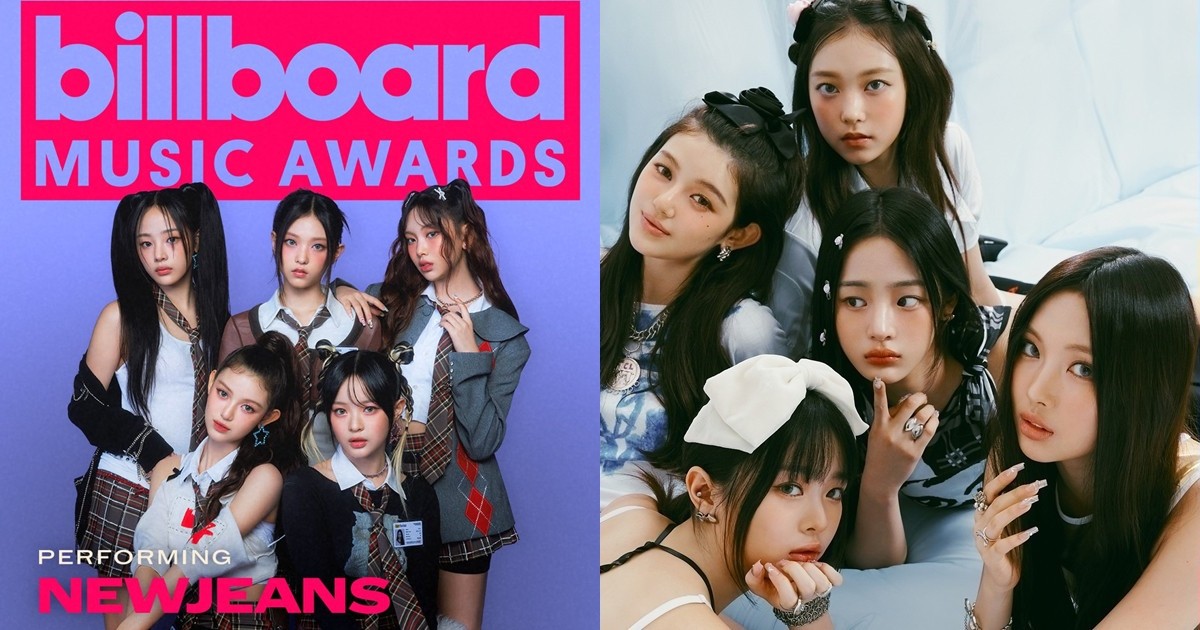 NewJeans is set to hit the stage at 2023 Billboard Music Awards.
As announced by BBMAs on November 9, Newjeans will be the third performer after Peso Pluma and Bebe Rexha & David Guetta.
"NewJeans are hitting the Billboard Music Awards stage for a special performance of 'Super Shy' and 'OMG,'" BBMA stated on social media. "Don't miss their performance."
The BBMAs are one of the Big Three major music awards in the United States. BTS also performed at the BBMA for the fourth year in a row.
NewJeans is the first K-pop girl group to be selected as a BBMAs performer and it only took 1 year and 3 months from their debut.
In August, NewJeans' 2nd EP 'Get Up' entered the Billboard 200 chart at No. 1. In addition to this, NewJeans have had five hits on the Billboard Hot 100.
As a result, NewJeans is a finalist for five BBMAs this year, which is the most entries by a group. They're up for top global K-pop artist; top Billboard global (excl. U.S.) artist; top K-pop album for 2ndEP 'Get Up'; and top global K-pop song for both 'Ditto' and 'OMG.'
Meanwhile, performances and awards will roll out across BBMAs and Billboard social channels, as well as via BBMAs.watch, on Sunday, Nov. 19, beginning at 8 p.m. ET/5 p.m. PT.
<Photo=BBMAs Social Media>
<Translated by=Jiwon Kim(Dispatch)>