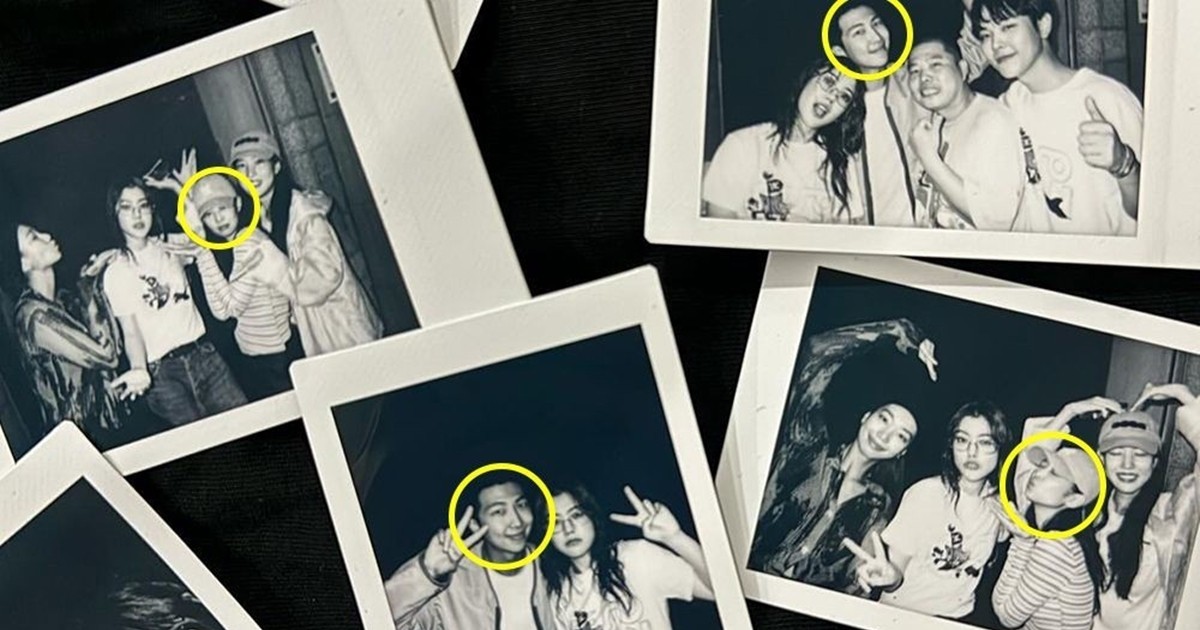 RM of BTS and Jennie of BLACKPINK were snapped at the same event.
On November 8, So Yoon of the band SE SO NEON posted several photos of recent performances on his social media with the comment "SE SO NEON UNION." One of those photos was a shot of a collection of Polaroids. Jennie and RM were both spotted in different Polaroids.
This union pleased fans, despite being indirect. This proved that both singers attended the concert.
Fans left comments such as, "The two people stand out in the black-and-white photo," "I can see Jennie is an idol even with a hat on," and "RM is cool. I'm curious about So Yoon's performance."
So Yoon belongs to Magic Strawberry Sound, along with 10CM, Sunwoo Jung-a, and Park Moon-chi. In the popular TV show 'Kick A Goal 2', the singer played striker for Team FC Wonder Woman.
<Photo=SoYoon's Instagram>
<Translated by=Jiwon Kim(Dispatch)>