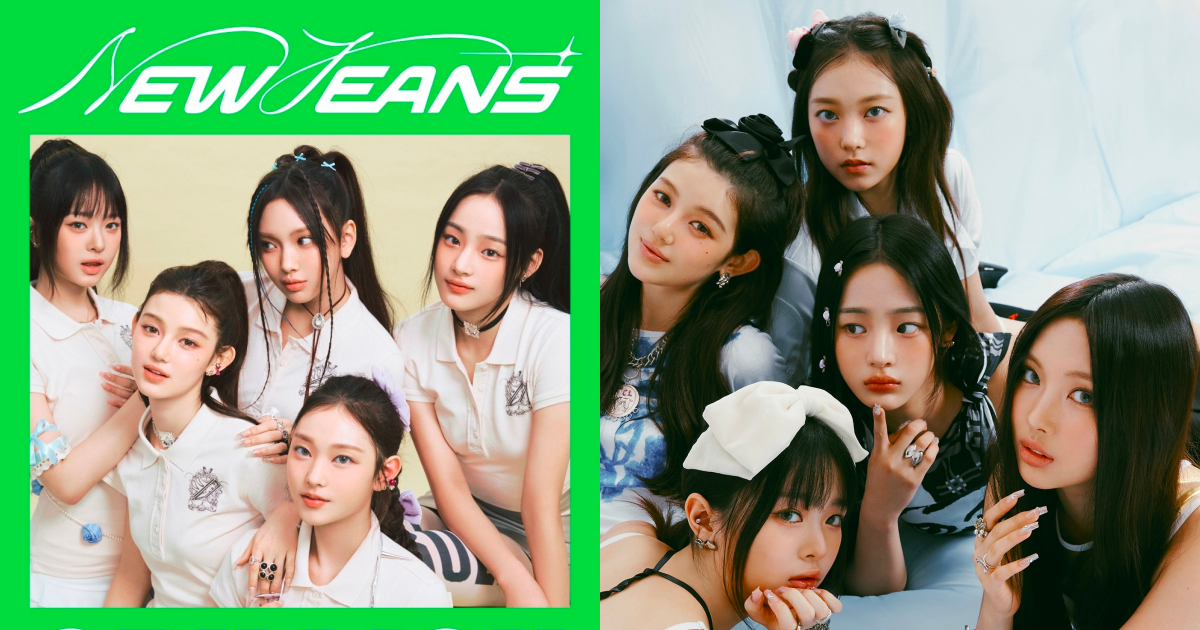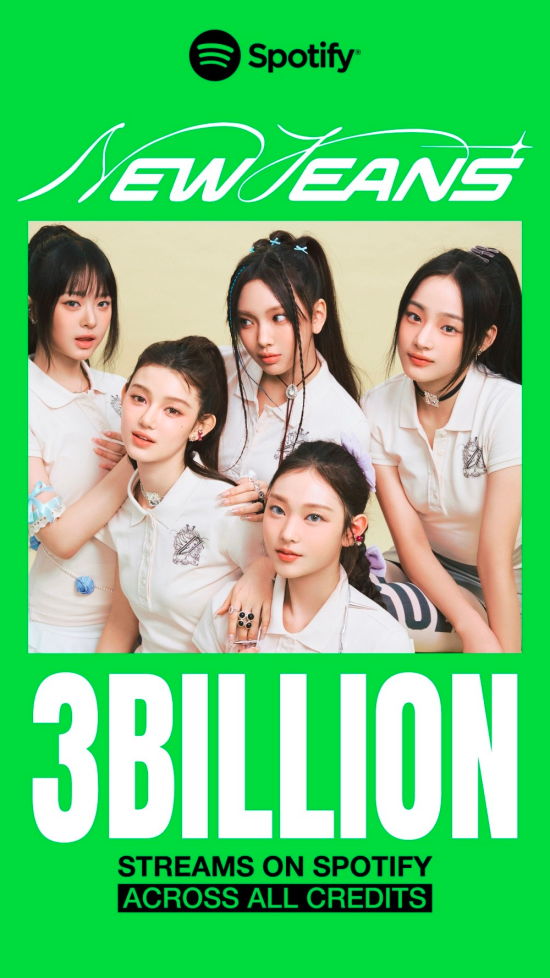 NewJeans has set another record on Spotify, the world's largest streaming platform.
According to Spotify, as of the 7th of last month, NewJeans' total streaming count for all the songs released so far has reached 3,065,703,564 times.
This achievement demonstrates NewJeans' global popularity, as they reached the milestone of 3 billion streams in an exceptionally fast time of just one year and three months since their debut.
NewJeans made their debut in August of last year with their self-titled album, followed by the release of a single album "OMG" in January of this year, and a second mini-album "Get Up" in July, all of which enjoyed great success. They have firmly established themselves as a global mainstream artist.
In March, NewJeans achieved a total of 1 billion streams on Spotify, earning recognition for achieving this milestone in the shortest period of time (219 days) among K-pop artists and being listed in the Guinness World Records.
Just within five months, they surpassed 2 billion streams and have been showing remarkable growth by adding another 1 billion streams in approximately three months.
Up to now, NewJeans has released a total of 9 Spotify songs with over 100 million streams, including "OMG" with over 500 million streams, "Dito" and "Hi Boy" with over 400 million streams, "Attention" and "Super Shy" with over 300 million streams, and "Cookie," "Hurt," "NewJeans," and "ETA" with over 100 million streams.
NewJeans also continue to perform well on the Spotify charts, with "Super Shy" remaining on the Global "Daily Top Songs" chart for over four months and maintaining its position in the top ranks for 17 consecutive weeks on the Global "Weekly Top Songs" chart.
Additionally, NewJeans will make their performance debut at the 2023 Billboard Music Awards (BBMAs) on the 19th (local time). This marks the first time a K-pop girl group will be performing at the BBMAs.
<Photo=ADOR>
<Translated by=Gawon Park(Dispatch)>