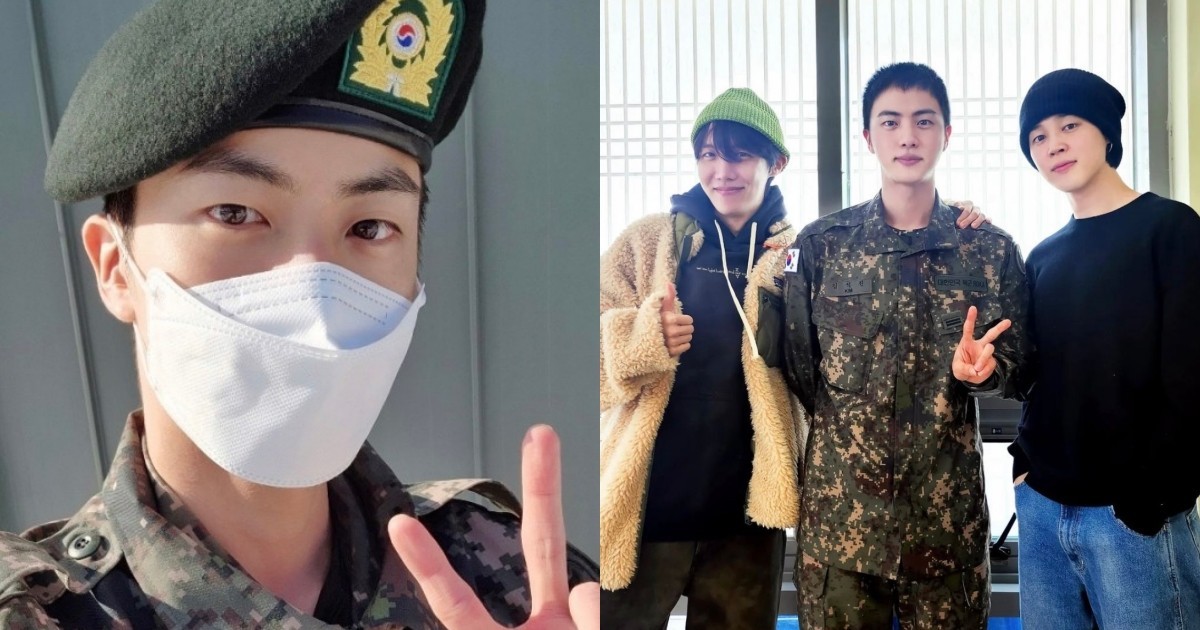 While BTS' Jin (real name Kim Seokjin, 31) is currently serving in the military, a heartwarming story has emerged.
On an online community, a post related to Jin was shared on the 9th with the title, "Sweet Jin Who Buys Food Well."
The author relayed this heartwarming story through the words of their nephew, who has completed training. They revealed that Jin is known as "Sweet Jin Who Buys Food Well" in the military.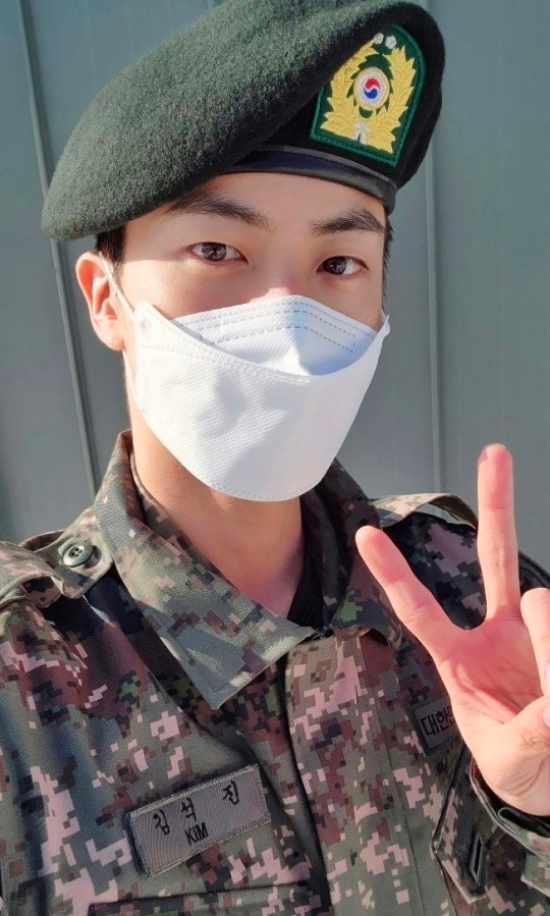 The author added, "When food trucks come on the weekends, Drill Instructor Kim Seokjin buys delicious food in batches of 15 for the personnel in our unit to enjoy."
The update also included some recent news about Jin. The author mentioned, "I heard that he has gained weight and is working out diligently" and added, "See you in June next year," bringing warmth to the story.
The author posted a photo from the graduation ceremony, confirming the story. Jin is currently serving as an instructor in the 5th Infantry Division of the Republic of Korea Army.
Fans who saw the post responded with enthusiasm, saying, "I'm glad he's adapting well," "Our dear Seokjin, who is beautiful both inside and out," and "Jin is affectionate to his younger peers," among other positive comments.
Jin was the first member of BTS to enlist in December of last year, and his expected discharge date is June 12, 2024.
<Photo=SNS>
<Translated by=Gawon Park(Dispatch)>