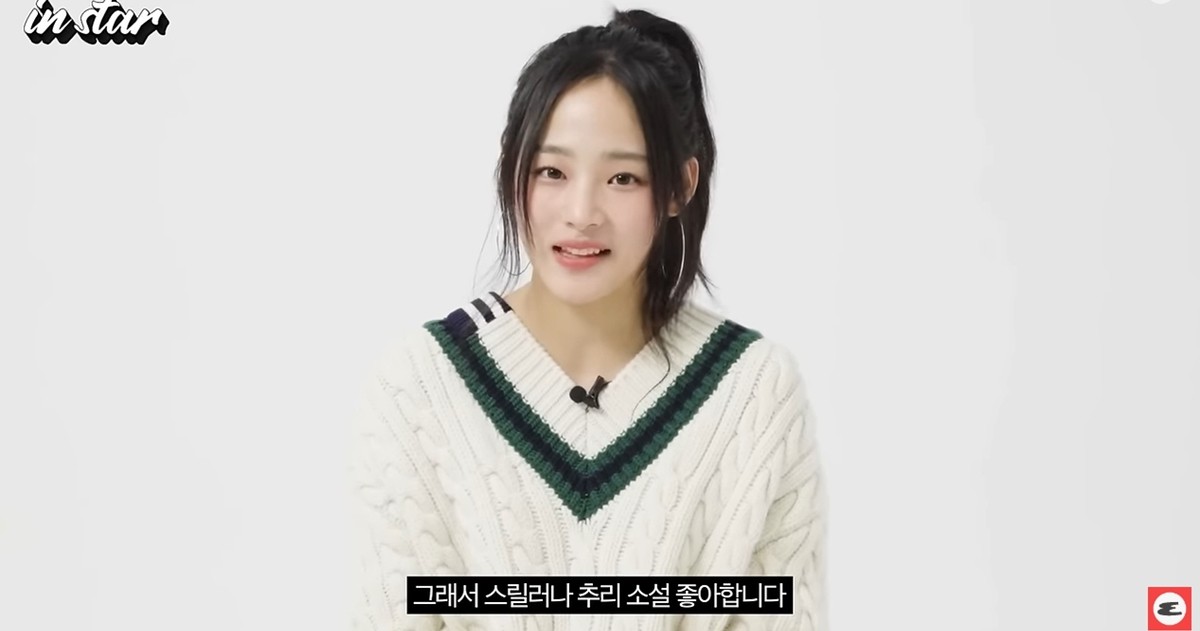 On November 7, A video titled 'How Minji Talks when she's nervous?' was uploaded on the Esquire Korea YouTube channel.
When asked about her autumn routine, Minji responded, "I don't think there is a certain thing I do for autumn. I just like to rest with the windows open. During autumn, it feels like the temperature outside is quite chilly but the inside is hot. So I like to write a diary feeling the breeze coming inside through the window."
Asked about the book she is reading these days, Minji replied, "I guess fans already know that I really like detective novels. There is a book I stopped in the middle of. It's called 'Laplace's Movement." It has a somewhat calm storyline with the impact at the end. I think I'm going to start it over."
She continued, "I'm not a fan of scary movies, but when it comes to reading a book I like to feel the intensity of the story. That's why I like detective fiction and suspense."
In response to the question about what would she choose between dancing all day to Super Shy vs. hanging out all day with someone who is super shy, Minji replied, "Of course, dancing to 'Super Shy' all day sounds not so easy. I'd rather hang out with people who are super shy all day. It will be fun to hang out and get to know each other."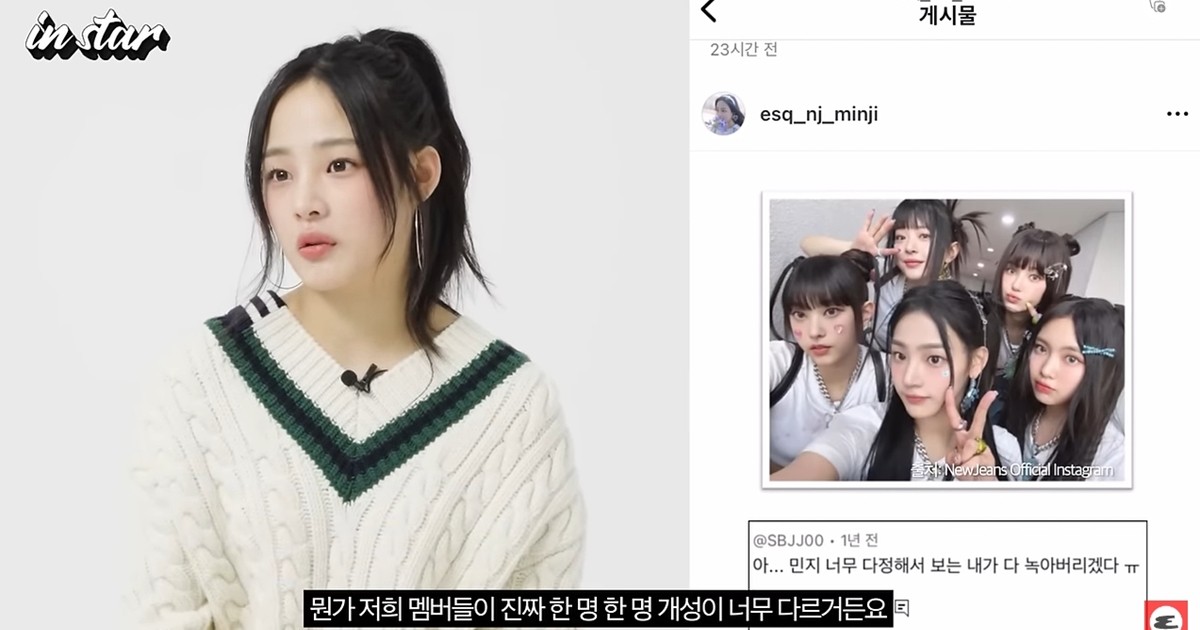 When asked about the relations among the members, she said, "Though each member has a very unique personality, somehow we get along so well. We are like besties, BFFs for sure."
<Photo = Esquire Korea YouTube>
<Translated by=Jiwon Kim(Dispatch)>