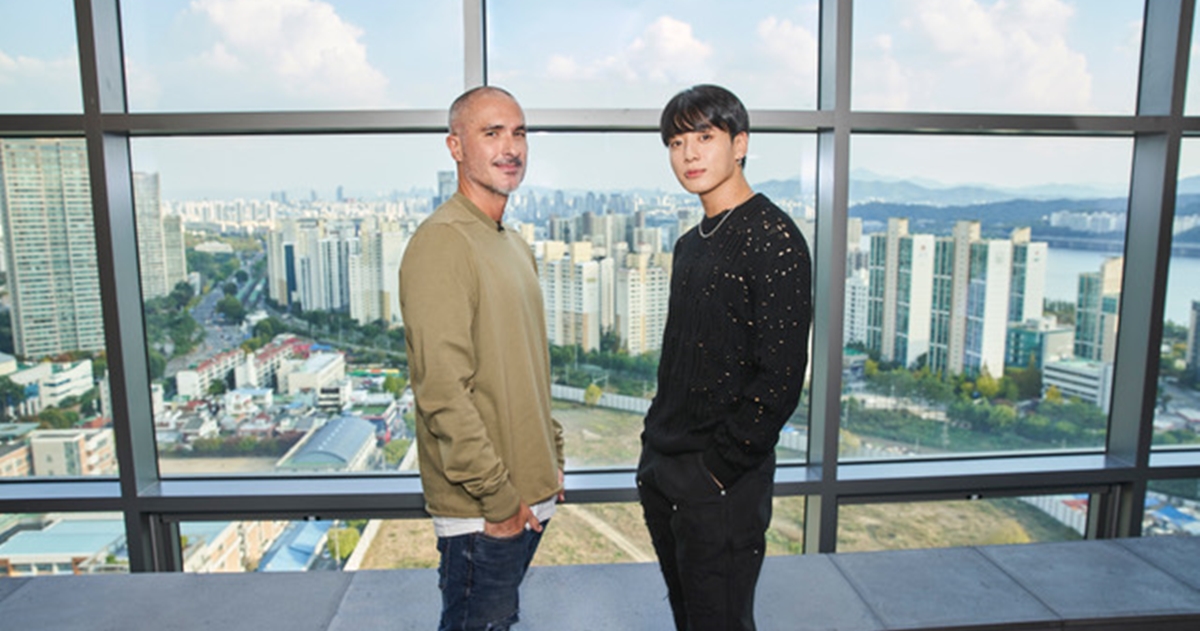 Jung Kook shared, "I think of ARMY first. It's not my family, it's not the BTS members, but it's ARMY."
Apple Music 1 and Zane Lowe released an in-depth interview where Jung Kook discusses everything from the group's activities, the musician's first solo album, collaborations with other artists, and the bond between the singer and the fan base (ARMY) and more.
"I had a lot of help in ways that I may or may not know. And the members are such nice people. I got so much help from all six of them, it allowed me to grow to where I am today," he shared his gratitude towards members above all.
When asked about early times, he shared "Of course, at that time, the other members looked so cool to me. But honestly, I still can't watch the footage from when we first debuted or even from a few years later." He added, "Sure, but if we didn't have that back then I wonder if there would be the BTS that we know today."
Jung Kook also mentioned the decision to make his own music. He revealed that the three rappers, RM, SUGA, j-hope actually had a big influence on that because ever since they debuted they were working on their own thing and putting it out there.
"I enjoy doing my solo work. I also enjoy collaborating with others. But I think if anything, in terms of pressure, I feel more pressure with my outside work because it's not purely mine. I get into this mindset that I shouldn't be a nuisance to music, so I get more nervous," he told Lowe. Jung Kook seemed to have a lot of fun while he was working on the song 'Too much' with Centra Cee and The Kid LAROI.
When asked about what it feels like on stage when all the noise and support is being directed toward him, he responded "It's a feeling that's difficult to put into words. IT's like getting all the best words in the world and putting it all together. Is it heaven? I don't know."
Regarding the return of BTS in 2025, Jung Kook said "Preparing as a solo artist and also working as a solo musician there were times where I really missed. I felt the void of them not being next to me." He added, "I think the synergy of BTS in 2025 will be incredible. I am looking forward to it."
"So as Jung Kook of BTS, I think more about what I do together with ARMY rather than a goal or something like that. By these people, or thanks to these people, or because of these people that I'm able to create and have purpose and then as I enjoy myself doing that, it becomes an accomplishment," he shared.
"There's this very special bond and also a sense of depending on one another that I think is very special. I want to have authentic and comfortable conversation with ARMY."
<Photo=Apple Music>
<Translated by=Jiwon Kim(Dispatch)>