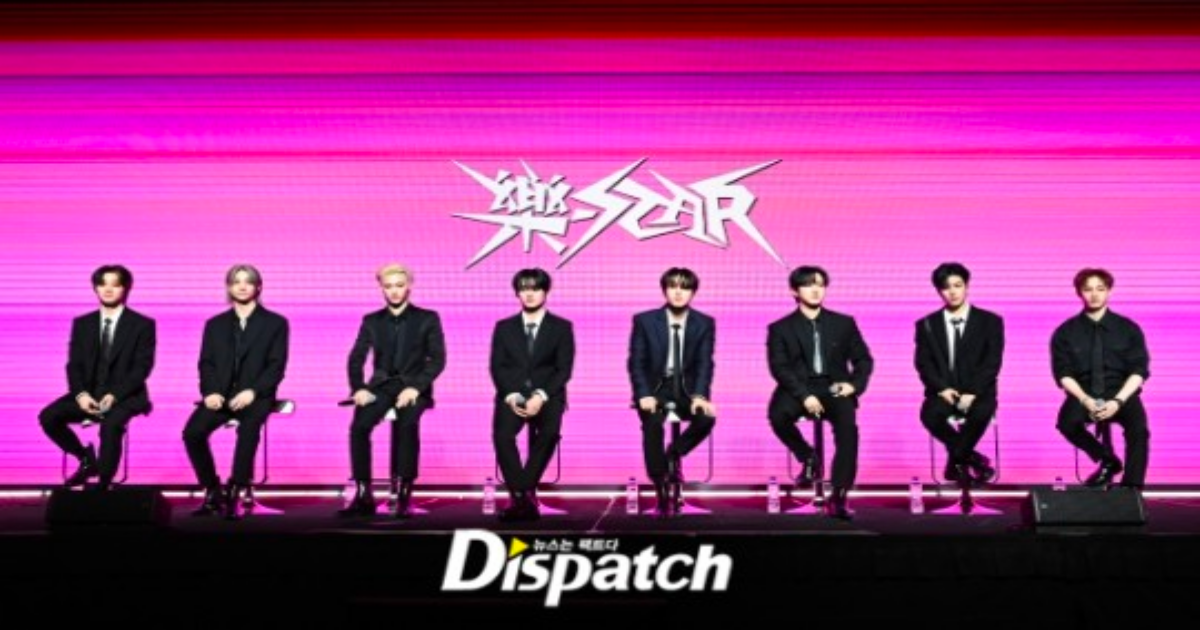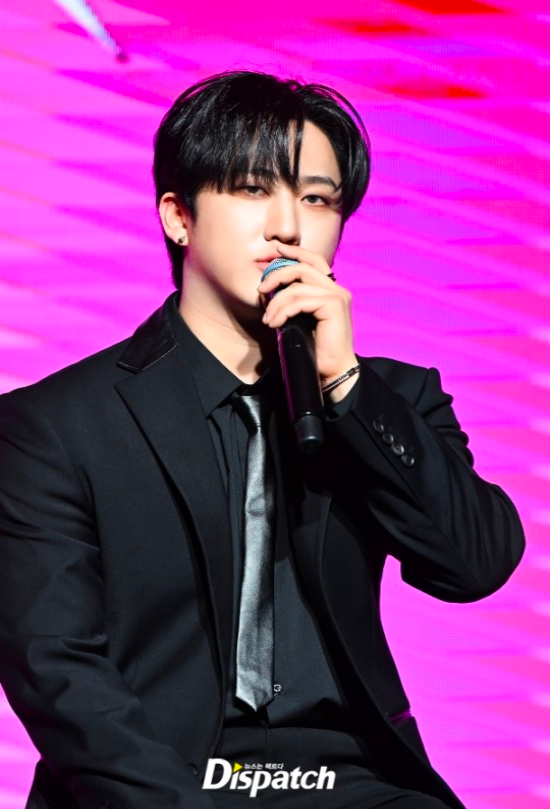 "Moving forward, we will continue to make stubborn and impactful music." (Changbin)
Next for '5-star' is 'Rock-star'. They boldly returned with their most skilled genre. Stray Kids plans to captivate listeners with their uniquely flavored spicy song.
On the 10th, Stray Kids held a press showcase at Conrad Seoul in Yeongdeungpo-gu to mark the release of their new mini-album 'Rock-star.'
Seungmin said, "Following the previous work 'Special', we've returned with 'Rock'. It's an album continuing the theme of 'Special people who know how to enjoy.' Please enjoy it," greeting the attendees.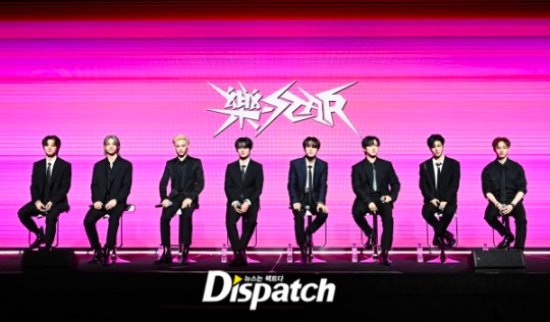 ◆ 樂-STAR
It's their comeback after five months. The new release embodies the meaning of 'special people who know how to enjoy.' They expressed their determined ambition to become rockstars who lead their era.
Bang Chan explained, "This album is connected to our 3rd regular album '5-star'. This time, we've returned as 'Rockstars.' If the previous album contained our color, this time, we're showing a freer side."
They prepared a total of 8 songs, including the title track 'Rock' along with 'Megaverse,' 'Blind Spot,' 'Complex,' 'Cover Me,' 'Leave,' the Korean version of the first EP album title 'Social Path,' and 'Rock' (Rock Ver.).
Featuring 3RACHA, Hyunjin, and German hip-hop producer duo Cubeatz, Kevin Gomringer and Tim Gomringer, Versachoi, MilliOnBoy, and Junny, a collection of prominent songwriters from Korea and abroad contributed to the album.
Hyunjin introduced his first self-composed song on the album. "I participated in the top line and lyrics of the song 'Cover Me' after receiving the track from Bang Chan. It's a song that brims with excitement when all 8 members sing together."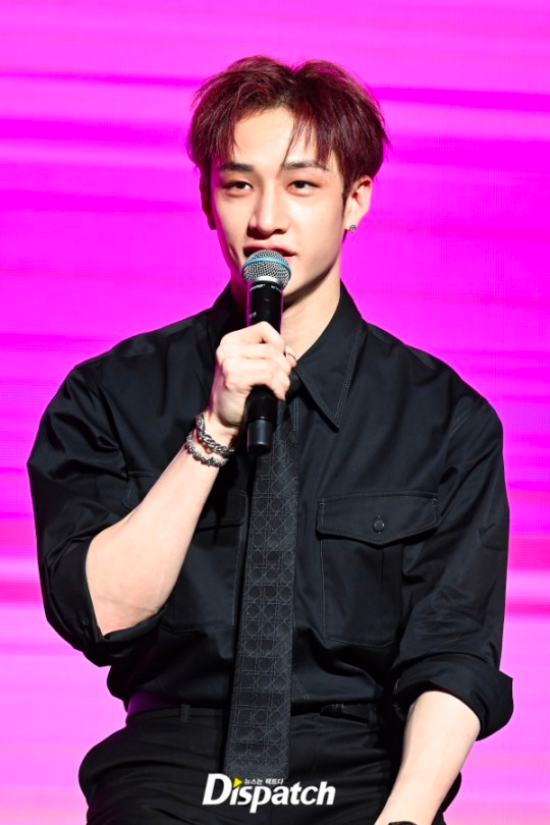 ◆ Following 'Special' is 'Rock'
The title track this time, like before, was crafted by 3RACHA(Bang Chan, Changbin, Han), blending addictive sounds with rock elements. The lyrics incorporate wordplay using homophones '樂' and 'ROCK' to add more fun to the listening experience.
Seungmin expressed, "Continuing from the theme of 'special people who know how to enjoy,' I connected it with a single letter. If the previous was 'Special,' this time it's 'Rock.' I believe listeners will enjoy it."
Stray Kids consistently present unique songs with distinctive themes and witty lyrics. Changbin explained, "Because adding lyrical fun increases the enjoyment of listening, it seems we use a lot of homophones."
Bang Chan shared, "We always exchange ideas. Even while showering, we'll joke around, saying, 'How about this?' and hold meetings to organize ideas."
"There are still many stories I want to tell. Even if it's the same story, we can express it differently. So, I contemplate on Stray Kids' future music, pondering over such concerns all night long." (Bang Chan)
Changbin stated, "I want to try things I haven't done before. These days, even in my spare time, I try new things to gain experiences. I want to explore topics that many people are curious about."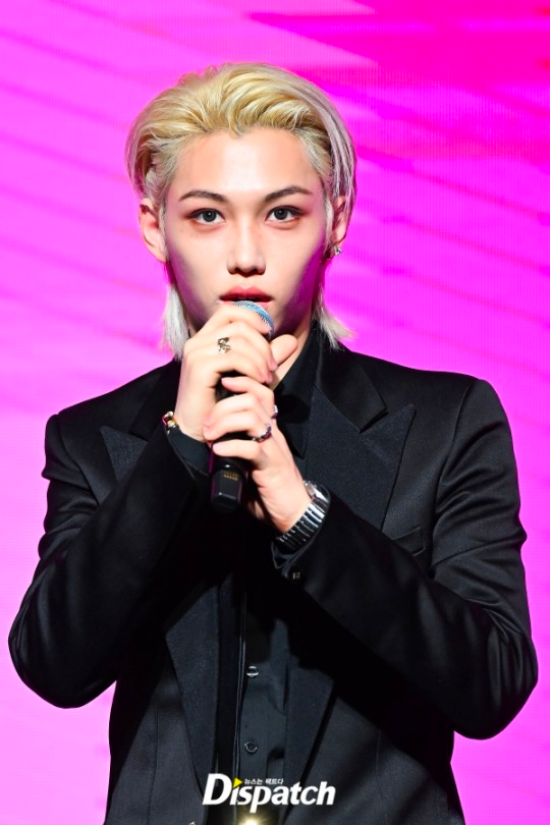 ◆ Joy After Hardship
They are already in their 6th year. As the years accumulate, they reach new career highs. Recently, they completed a five-dome tour in Korea and Japan, a first for a 4th-generation K-pop boy group. They've even recorded three consecutive No. 1's on the 'Billboard 200'.
Bang Chan said, "I heard about the Billboard No. 1 in the basement practice room. It's a result that's still unbelievable. I think a lot about how we can comfort our listeners through our music."
What might be the driving force behind Stray Kids' consistent growth?
Changbin emphasized, "If I had walked alone toward goals one by one, there might have been more emptiness than a sense of accomplishment. But with eight people together, the strength and synergy are different. We gain motivation while being together."
Most importantly, Stays are the greatest strength. Seungmin said, "I'm happiest when singing and being on stage. It wasn't an easy decision to become a singer, so I'll continue to sing for a long time," expressing his dedication to constantly sharpening their skills while thinking about the fans.
"Knowing that fans all around the world sing our stories and appreciate our uniqueness, we'll continue to make stubborn and impactful music." (Changbin)
Stray Kids will release 'Rockstar' today at 2PM on major music platforms.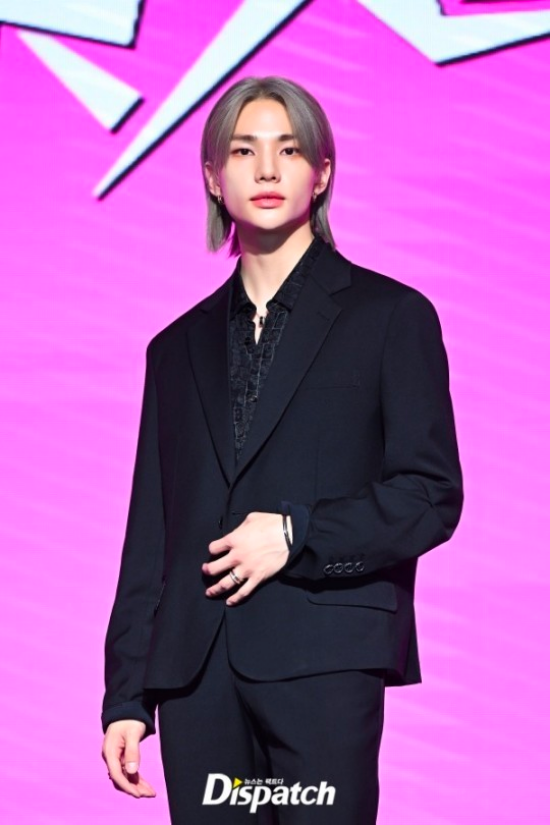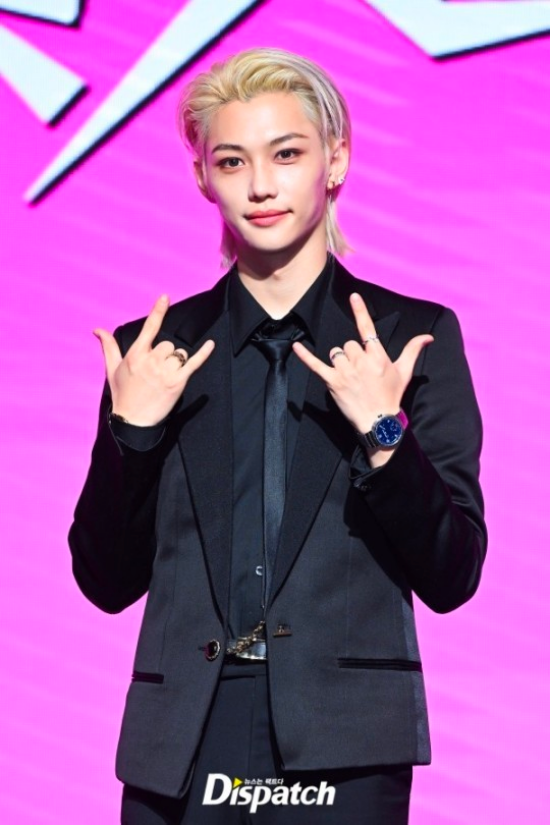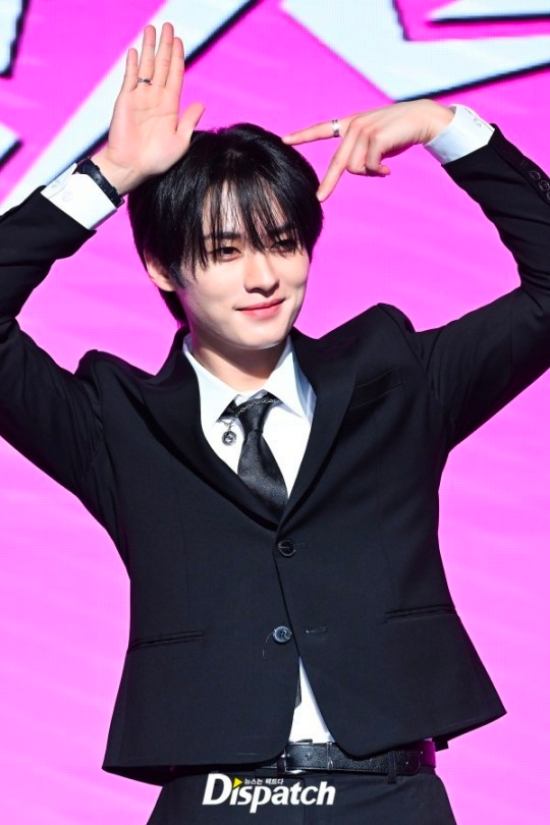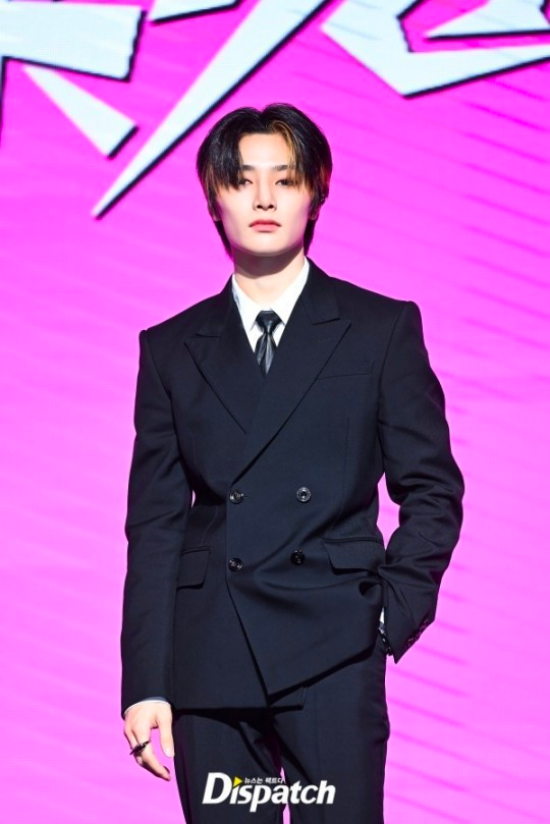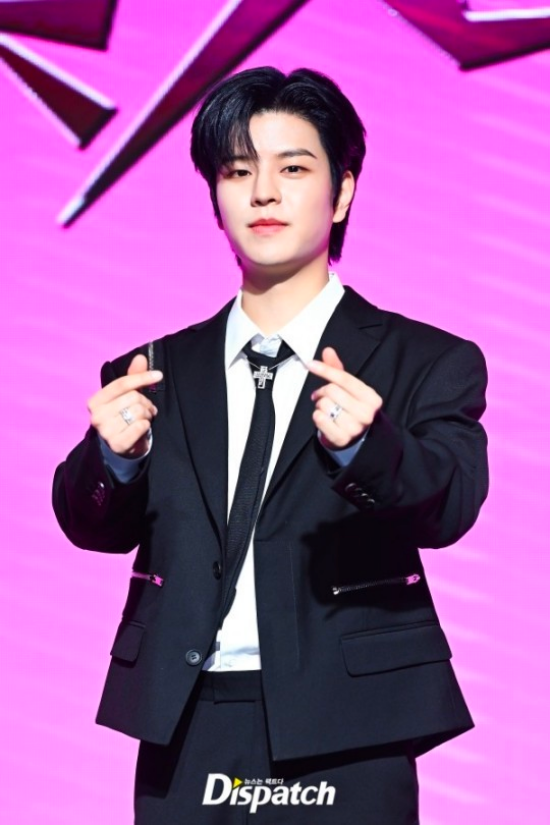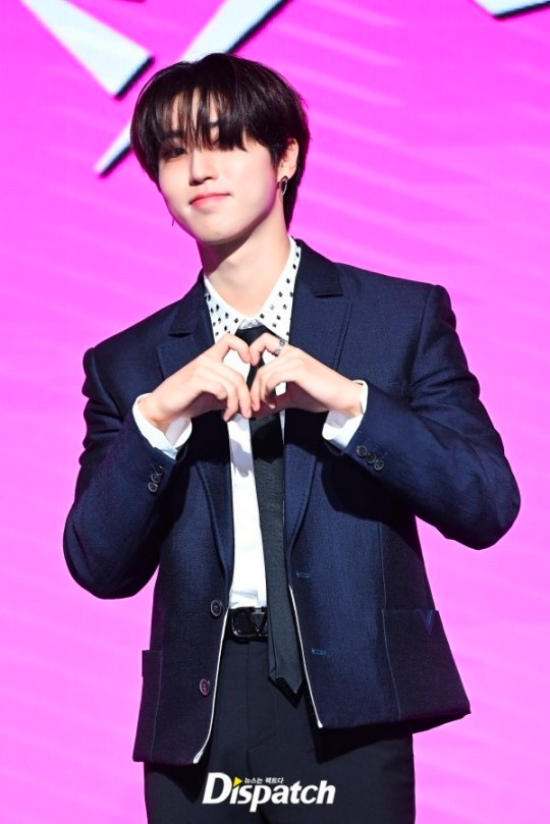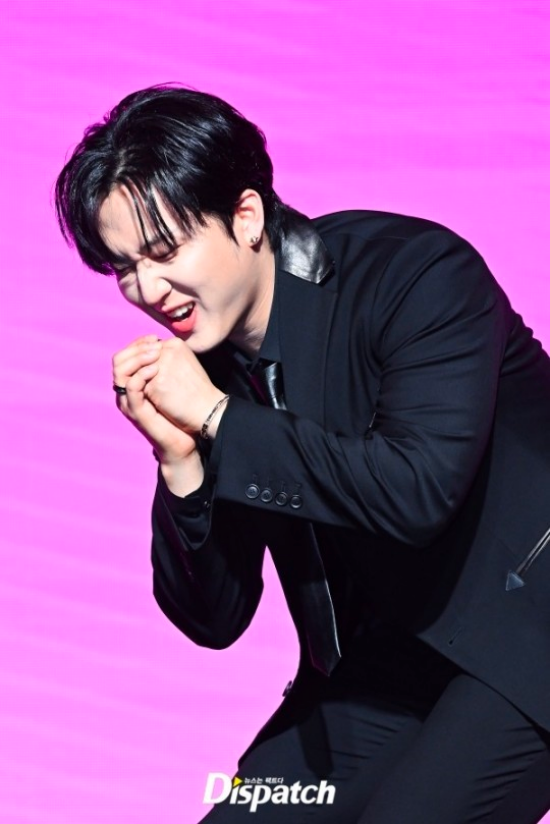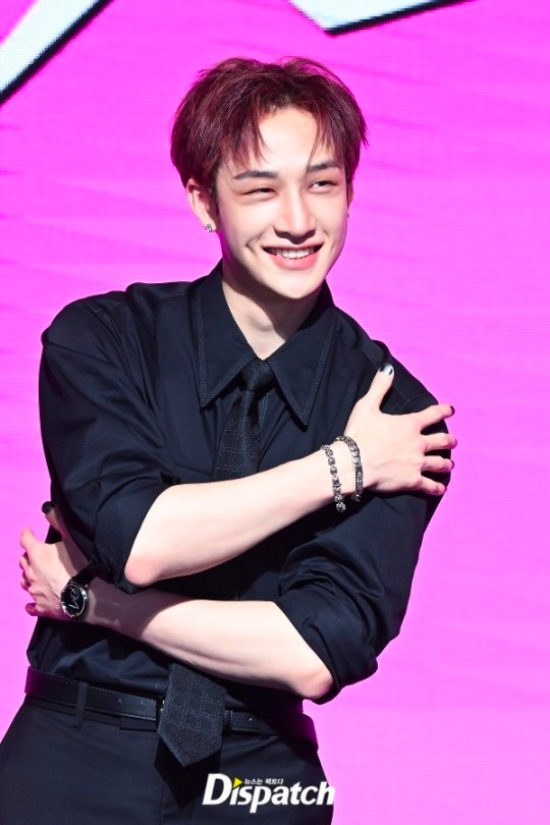 <Translated by=Gawon Park(Dispatch)>