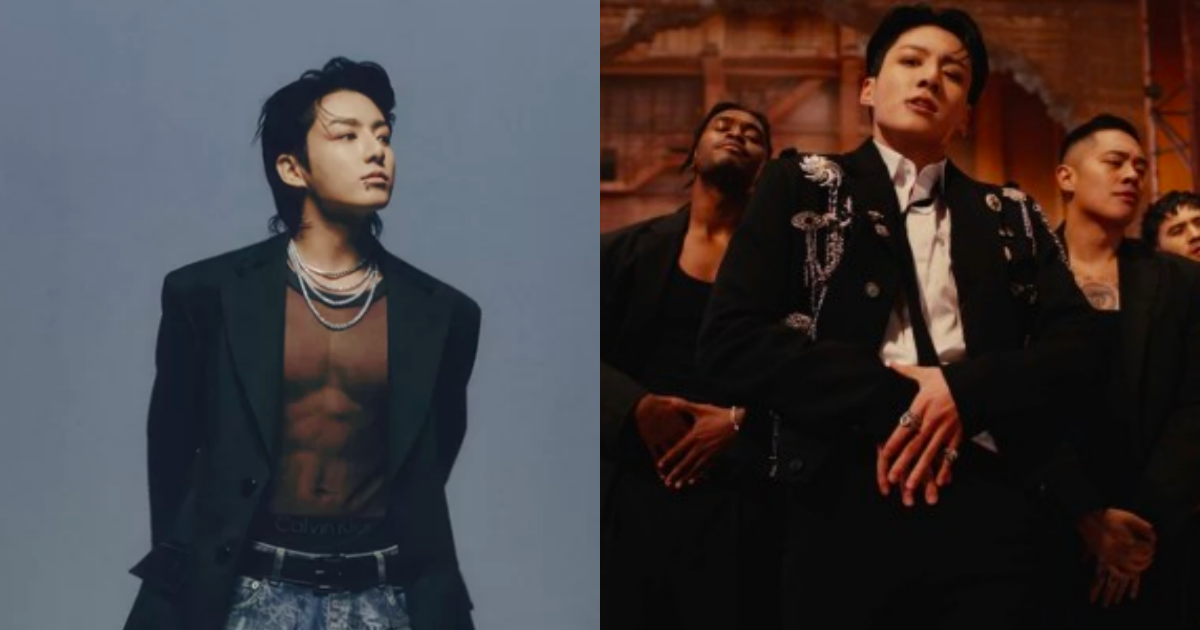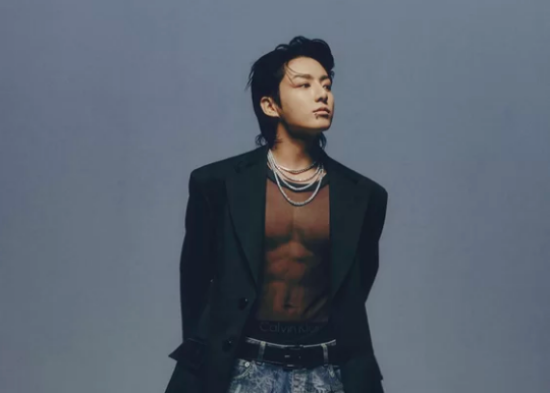 Jungkook is called the 'Golden Maknae.' It's a nickname given by RM for excelling in visuals, vocals, dance, and rap.
In his first solo album, he showcased the epitome of the 'Golden Maknae.' He encompassed R&B, EDM, Disco Funk, Afropop, and pop ballads, displaying versatility.
He brought the disco funk of the 2000s and interpreted it elegantly, infusing his style in tracks like 'Seven' and '3D.' He used his voice as an instrument.
His understanding of pop performance is high, evoking glimpses of a young Michael Jackson. He incorporated his signature moves and unique vocal techniques, delivering powerful performances.
Jungkook released his first solo album 'Golden' three days ago. 'Dispatch' witnessed his 'golden moments.' Forgetting momentarily that he's the youngest in BTS, he was more than enough on his own.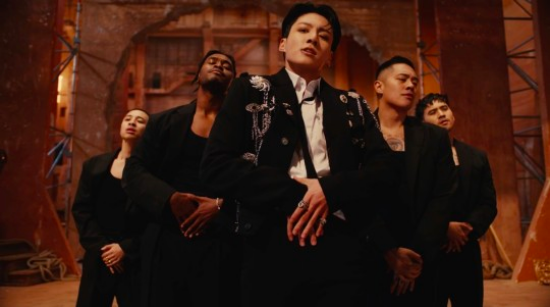 ◆ "This Time, Disco Funk"
Jungkook absorbed the UK garage rhythm from the 'Seven' and brought a mid-2000s retro vibe in '3D.'
This time, it's disco funk. The title track is 'Standing Next to You,' a reinterpretation of the old-school sound.
The sound quality of the track is top-notch, capturing the ears with high-level drum, brass, and bass performances. But the highlight is Jungkook's vocals. His voice became the best instrument in this song.
He challenged a different vocal style, especially hitting a 3-ocatve E in the latter part with head voice, displaying precise pitch and balanced technique, showcasing his capabilities.
The US music publication 'Consequence of Sound' praised, "Jungkook is an all-rounder who can blend his voice, presence, and style into various genres. He knows how to use his voice, the greatest instrument, exceptionally."
To fully appreciate this song, one must experience the performance. Using a standing microphone, he exudes a relaxed vibe. Jungkook freely expresses humming, ad-libs, and movements on stage.
He paid homage to Michael Jackson, incorporating signature moves like the crotch grab. Particularly, during the outro, he showcases a 'vocal hiccup' synchronized with the bass solo, controlling his inhalation, adding a touch of sexiness.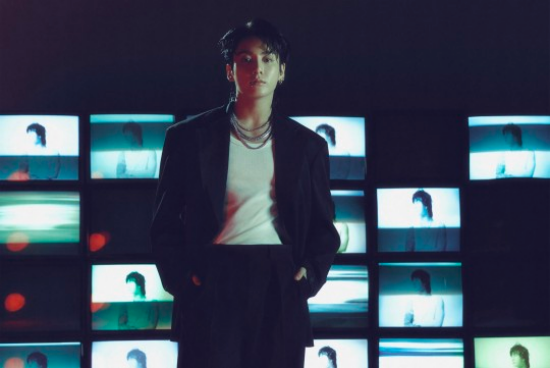 ◆ "Golden, a Compound of Talents"
It consists of a total of 11 tracks, including 'Seven,' '3D,' 'Closer to You,' 'Yes or No,' 'Please Don't Change,' 'Hate You,' 'Somebody,' 'To Sad to Dance,' 'Shot Glass of Tears,' among others.
Not just the title track, but all the included songs exhibit high completeness. The track order portrays the flow of emotions. The first half expresses the energy of someone in love, while the latter half depicts the emotions faced during separation.
Particularly, don't overlook the 'Hate You' with its lo-fi sound. The rawness in Jungkook's voice, accentuated by subtle tremors, becomes a point of admiration. Even his breath and how he ends phrases are turned into music.
"This album is a compound of the talents I possess. It's an album I wanted to prove myself through. I put in what can best showcase me right now." (Jungkook)
As he mentioned, 'Golden' encapsulates the saga of his growth. It displays his ability to master various genres, vocal spectrum, and prowess in performance. He poured in the capacity he built over his decade with BTS.
He unleashed all his potential, proving both his skill and allure. He hasn't confined himself as the youngest in BTS. Instead, he's embraced diverse genres, infusing his unique style.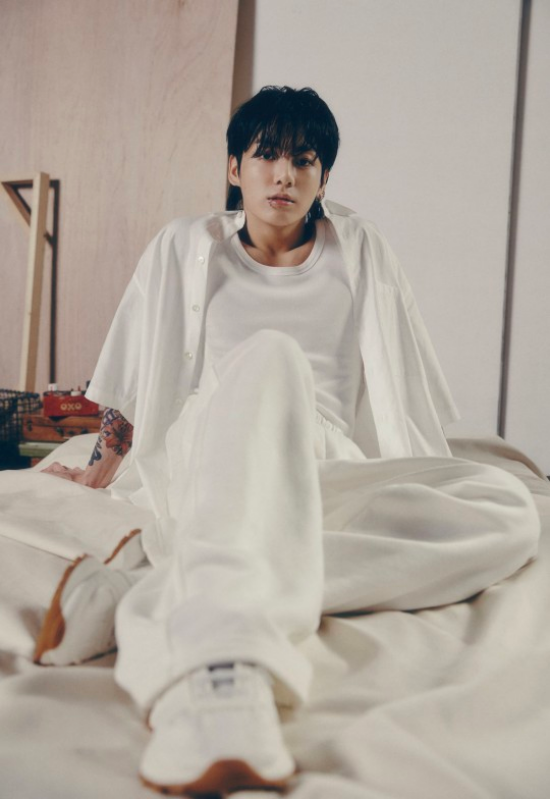 ◆ "The Potential of an Effortful Genius"
The target for this album is the mainstream U.S. market. The working lineup is globally inclined, including musicians like Ed Sheeran, Shawn Mendes, Major Lazer, BloodPop, David Stewart, Andrew Watt, and The Circuit.
All tracks were prepared in English. Jungkook personally selected every song. He stated, "I wanted to create sounds and results that only I could pull off. I chose songs while imagining myself on stage."
He didn't engage in songwriting but rather dedicated his time to enhancing his vocal abilities. He made wise choices and focused.
Receiving good songs from global musicians is a blessing. However, how well a singer expresses those songs relies on their ability. Jungkook experimented by altering his vocal style.
He said, "I practiced my vocal style a lot because I wanted to create my own color. I blended my style into old-school or retro rhythms, interpreting them in a new way."
He added, "I'm still lacking. That's why I work harder. I want to present singing, dancing, and music all perfectly." That's why Jungkook is dubbed as an 'effortful genius.'
Critic Kim Do-heon evaluated, "As seen in Chairman Bang Si-hyuk's interview, 'Golden' is the most fitting result in K-pop's efforts to remove the 'K' in K-pop."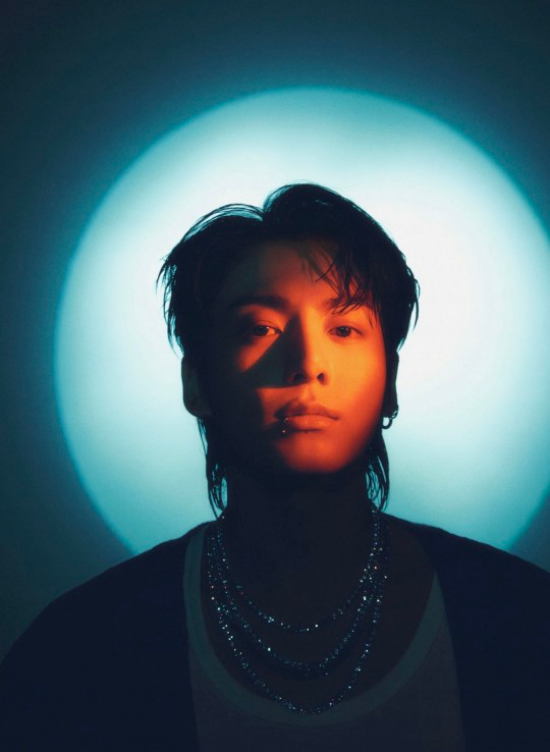 ◆ "Beyond K, Just a Pop Star"
His golden moment was proven through records. Surpassing 2 million sales within 5 hours of release, he set the all-time highest sales record on the day of release. He claimed the top spot among all K-pop solo artists for first-day sales, selling a total of 2,438,483 copies.
He's officially entered the Guinness World Records. With his first solo single, 'Seven,' he achieved 1 billion Spotify streams in the shortest time, outpacing the previous record by 9 days from the initial 118 days.
He gained recognition in the mainstream market. He obtained platinum certification from the Recording Industry Association of America (RIAA) for 'Seven,' selling over 1 million units.
Jungkook succeeded in diverse genre challenges, displaying considerable completeness in his songs. However, there are still challenges ahead. He needs differentiation from the music currently trending in the mainstream pop scene.
Critic Kim mentioned, "He proved the skills and genre adaptability demanded of a pop star. As his debut work, a stable approach is prominent. He needs to gradually chart his course for the next piece."
Jungkook himself expressed, "I want to become a significant pop star." What's clear is that 'Golden' proved that potential. He revealed a golden moment with exceptional talent and musicality.
He emphasized, "I always want to challenge musically." This is why we look forward to his music, which carries his own, irreplaceable, profound intensity. It's a reason to eagerly await his next album.
<Photo=Bighit Music>
<Translated by=Gawon Park(Disaptch)>