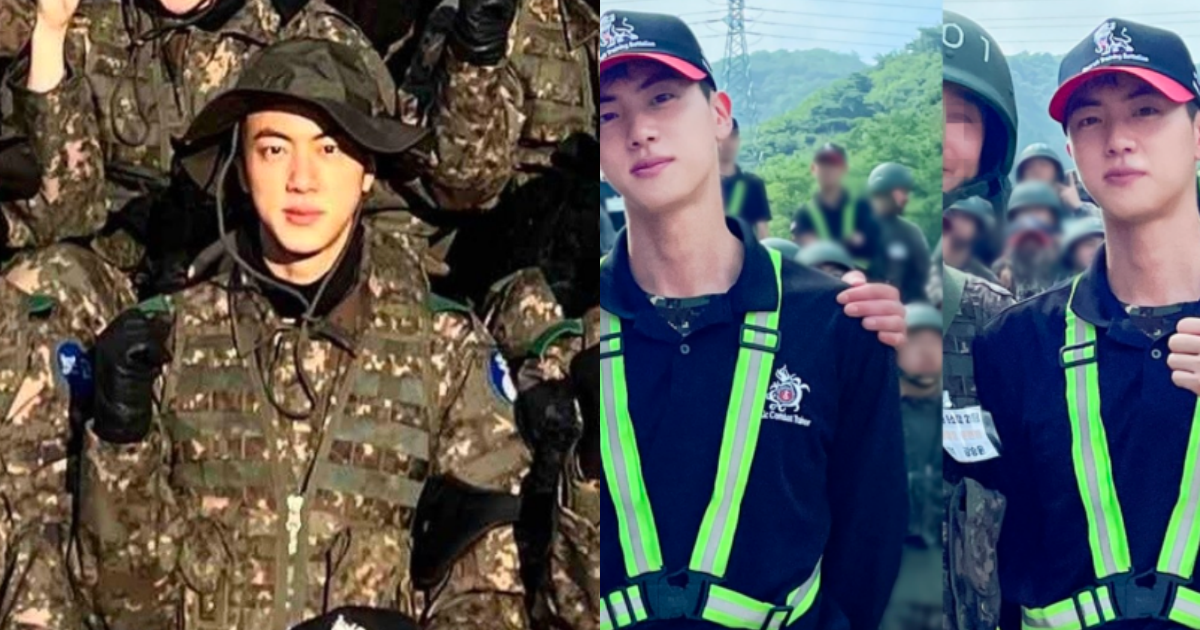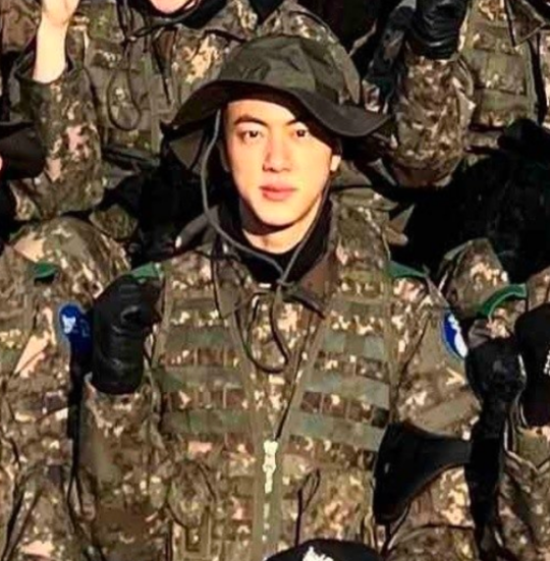 There has been an additional anecdote about BTS' Jin (real name Kim Seokjin, 31) during his military service.
Recently, a post related to Jin surfaced on an online community. The writer mentioned, "My boyfriend's senior was a trainer in the 5th Division."
The story was relayed through the boyfriend: "Upon completion of training, the trainer gifted the trainees' parents snail cream, and he even bought snacks three times for the trainees."
It also highlighted his sense of responsibility as a trainer. "He never got angry and was incredibly kind. When three trainees were excluded, he carried three heavy military backpacks to their destination by himself."
The post also shared heartwarming updates about Jin. "Jin's face is really small, even smaller than it appears on the screen. Particularly, his back muscles were impressive."
Upon reading this, fans reacted enthusiastically, stating, "Even in the military, he's truly world-class," "Carrying three backpacks would be over 60kg; that's truly remarkable," "The eldest brother Jin's sense of responsibility is outstanding."
Jin is currently serving as an instructor in the 5th Infantry Division's recruit training battalion. His expected discharge date is June 12, 2024.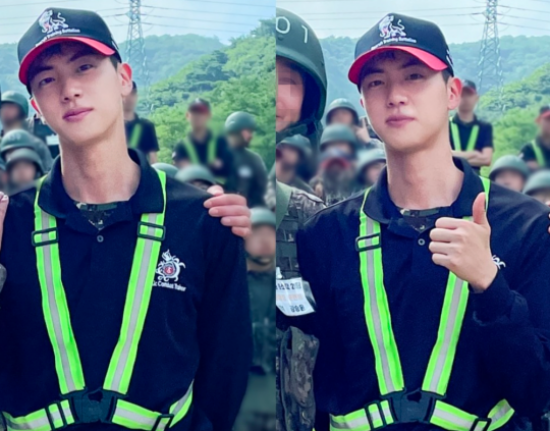 <Photo=SNS>
<Translated by=Gawon Park(Dispatch)>