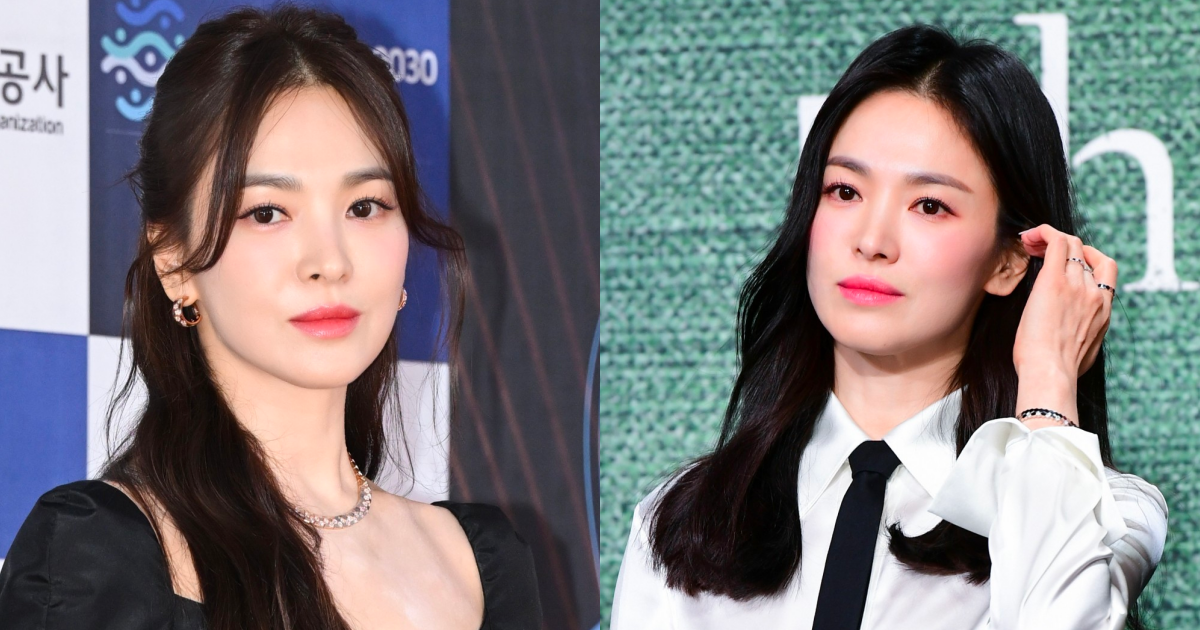 There's a possibility that actress Song Hye-kyo will venture into the occult genre. Discussions are underway for her potential role as the lead in the film 'Black Nuns' (working title).
An official from Song Hye-kyo's agency, UAA, mentioned in a phone call with 'Dispatch' on the 13th that "Song Hye-kyo has received an offer to star in 'Black Nuns' and is positively considering it."
If she confirms her role, it would mark her return to the domestic screen after nine years. She appeared in 'My Brilliant Life' (2014) and later starred in the Chinese film 'The Crossing Final' (2016) following her last Korean film appearance.
'Black Nuns' is the female version of the movie 'The Priests' (2015). 'The Priests' delved into the occult genre with actors Kim Yoon-seok and Kang Dong-won playing exorcist priests. It gathered an audience of 5.44 million with its theme of exorcism.
What can be expected from Song Hye-kyo's version? She previously took on the challenging role of intense revenge in the Netflix series 'The Glory' (2022), which turned out to be a huge success. She garnered significant popularity with her strong acting skills.
It's highly probable that her next project might also belong to an intense genre. Considering her earlier considerations for 'The Price of Confession', which was also a thriller, it seems she's drawn more towards intense genres rather than sweet melodramas.
Director Kwon Hyuk-jae will helm 'Black Nuns'. Kwon has previously presented films like 'Troubleshooter' and 'Count'. The movie will be produced by 'Zip Cinema'.
<Photo=Dispatch DB>
<Translated by=Gawon Park(Dispatch)>