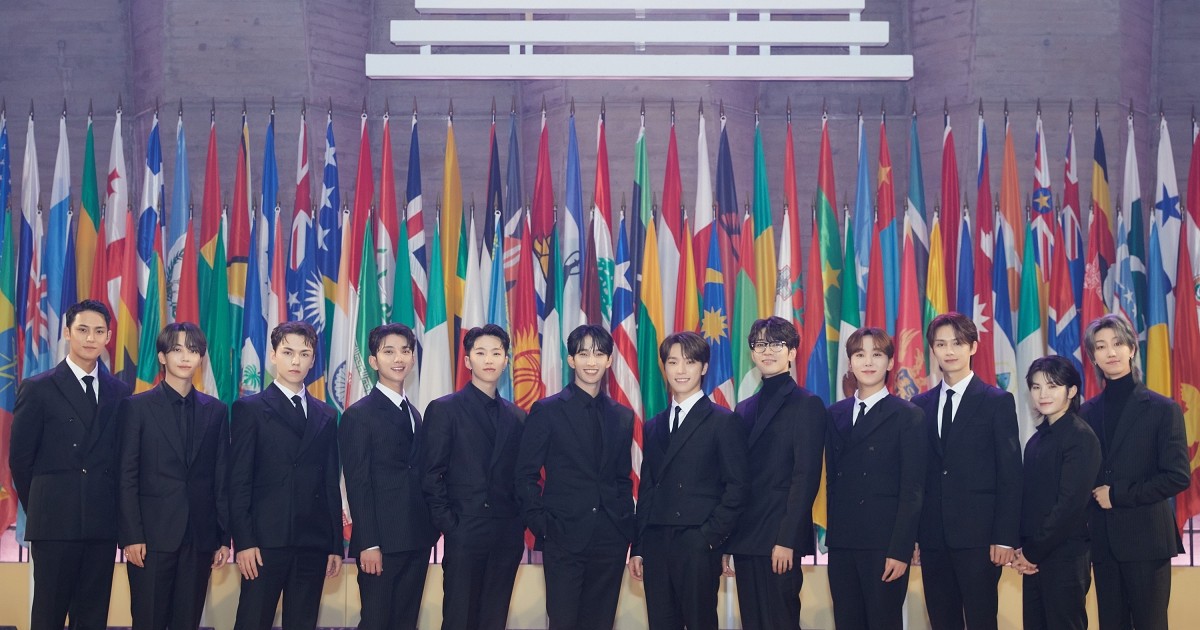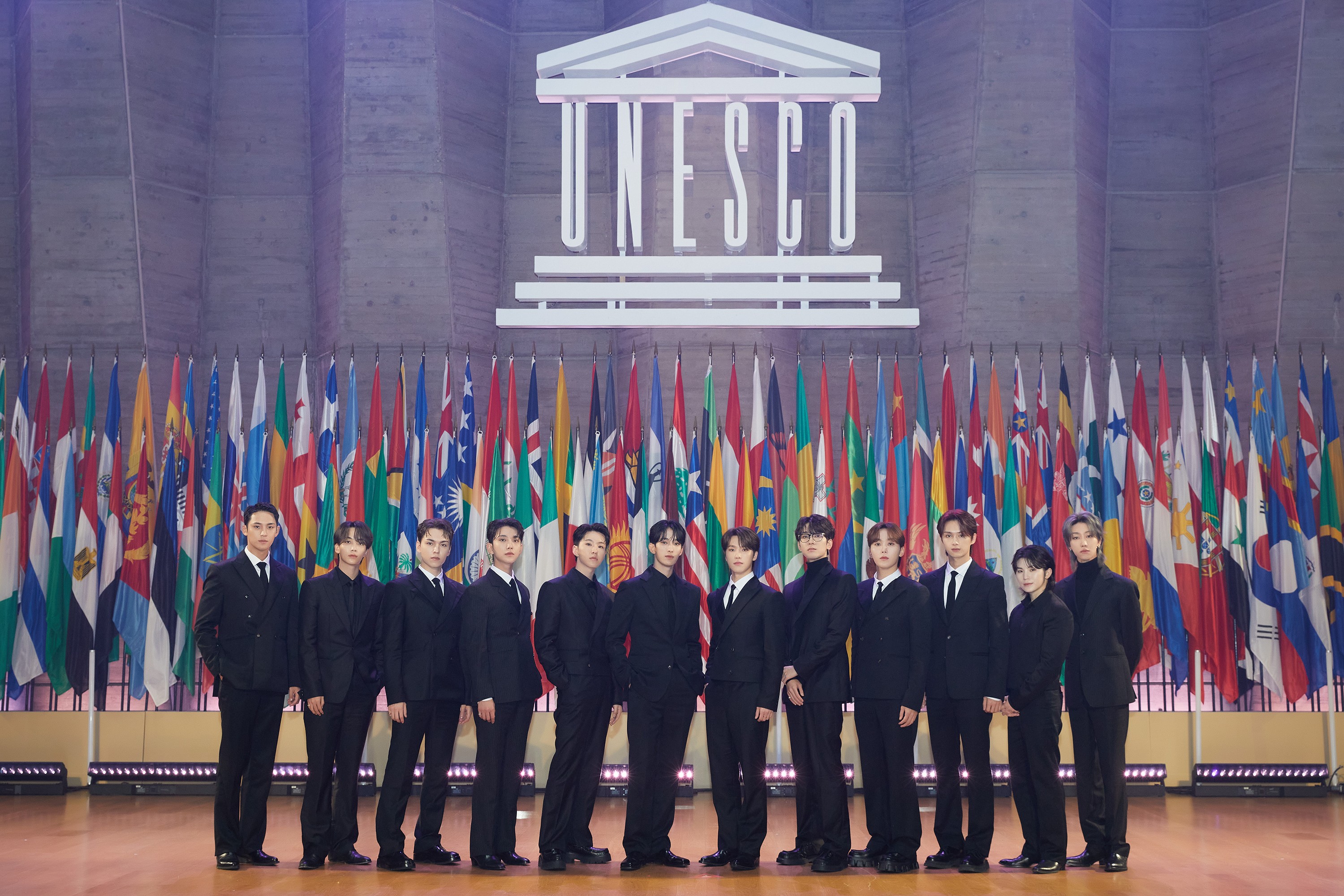 "Going Together by learning together!"
On November 15, the K-pop group SEVENTEEN took part in a special session during the 13th UNESCO Youth Forum at the Organization's Headquarters in Paris. Beyond the musical performances, the members delivered impactful speeches.
Audrey Azoulay, UNESCO Director-General, and Kyung-Koo Han, Secretary General of the Korean National Commission for UNESCO participated in the forum with representatives from 194 member countries.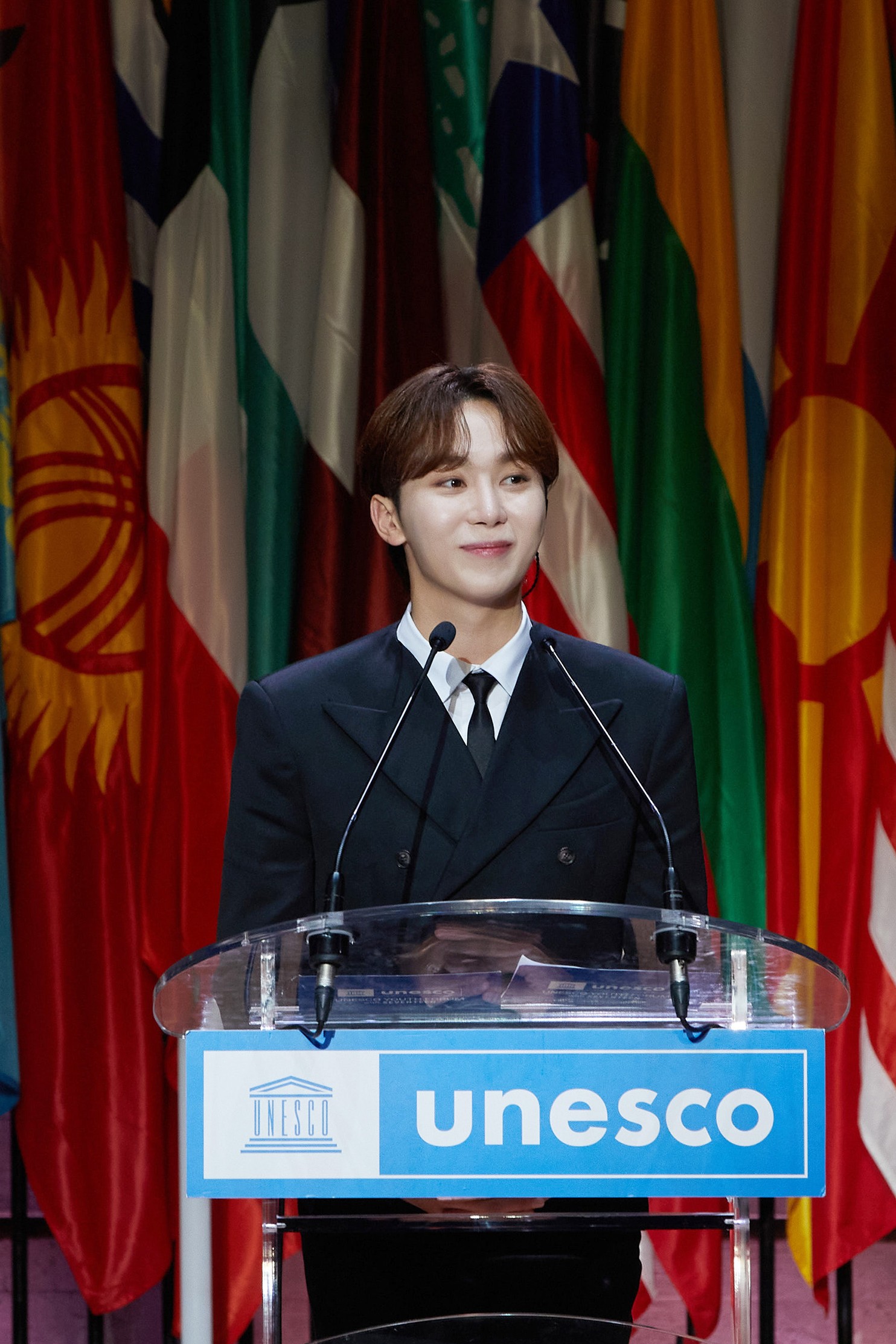 "The little boy who dreamed of a big future on that World Heritage island (Jeju) now stands here at UNESCO headquarters today," Seung-kwan stated. "We are here to share with youth around the world the importance of nature, the value of sweat for the future, the importance of education, and our experiences of achieving our dreams."
"From the day we met in 2012 to today, each day has helped me to have complete faith that, as long as we're together, I'm not afraid of failure. I can't do it alone, but all of us can do it together. We share a dream," said Jun.
"People liked to point out that 13 members was too many for a boy band. Many also believed our average age, which was 17 at the time we debuted, was too young for us to get along well and to discover and build our original sound," Woozi recollected. "Everything came down to one question: Could we overcome these limits together?" The rapper continued, "Each of us had our own strengths, whether it was in our vocals, performing or hip-hop. And we learned from each other and came together as one. Seventeen's identity began to take shape. Our group's unique approach to teaching and learning from each other and having fun while we were at it, was our own special way of growing."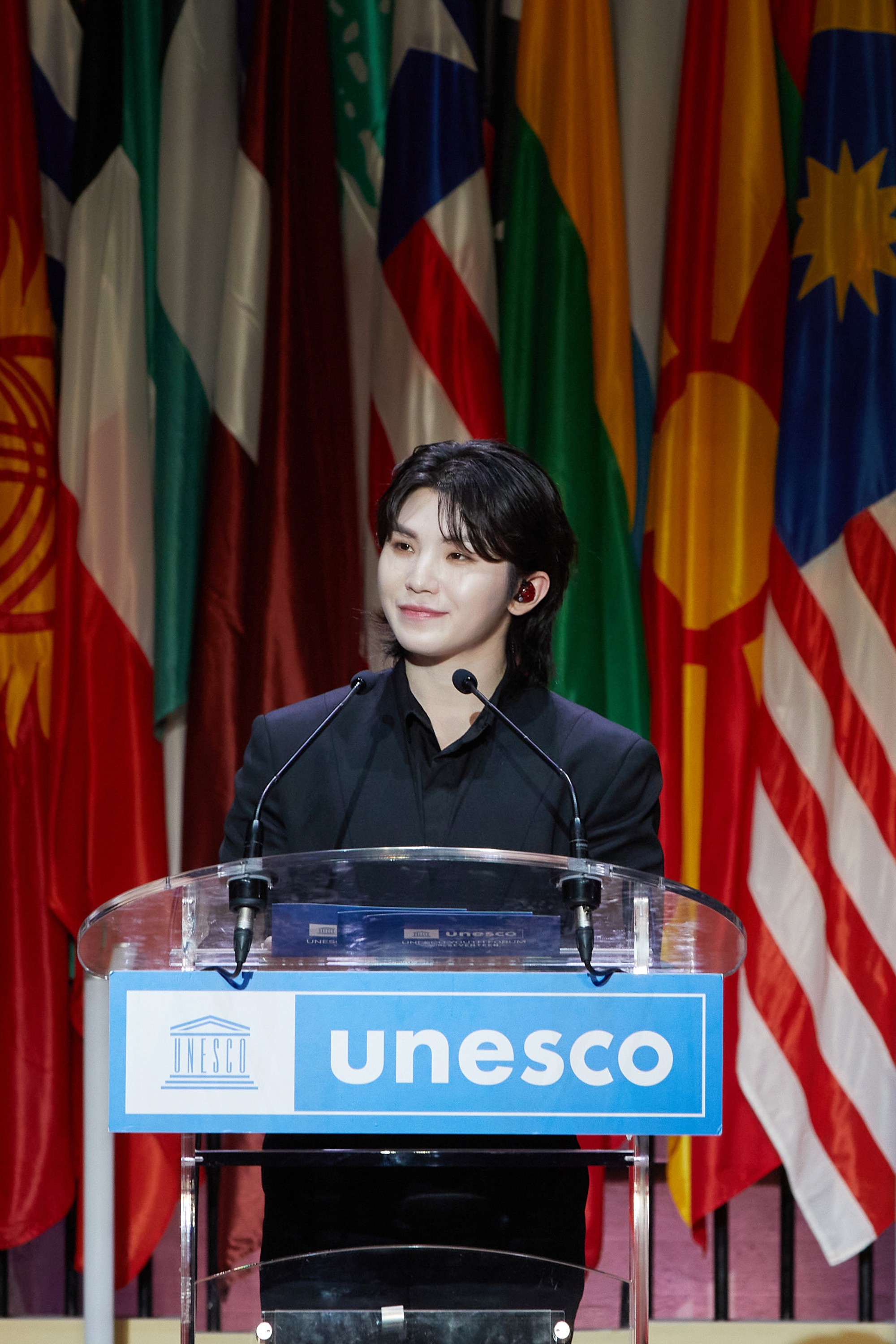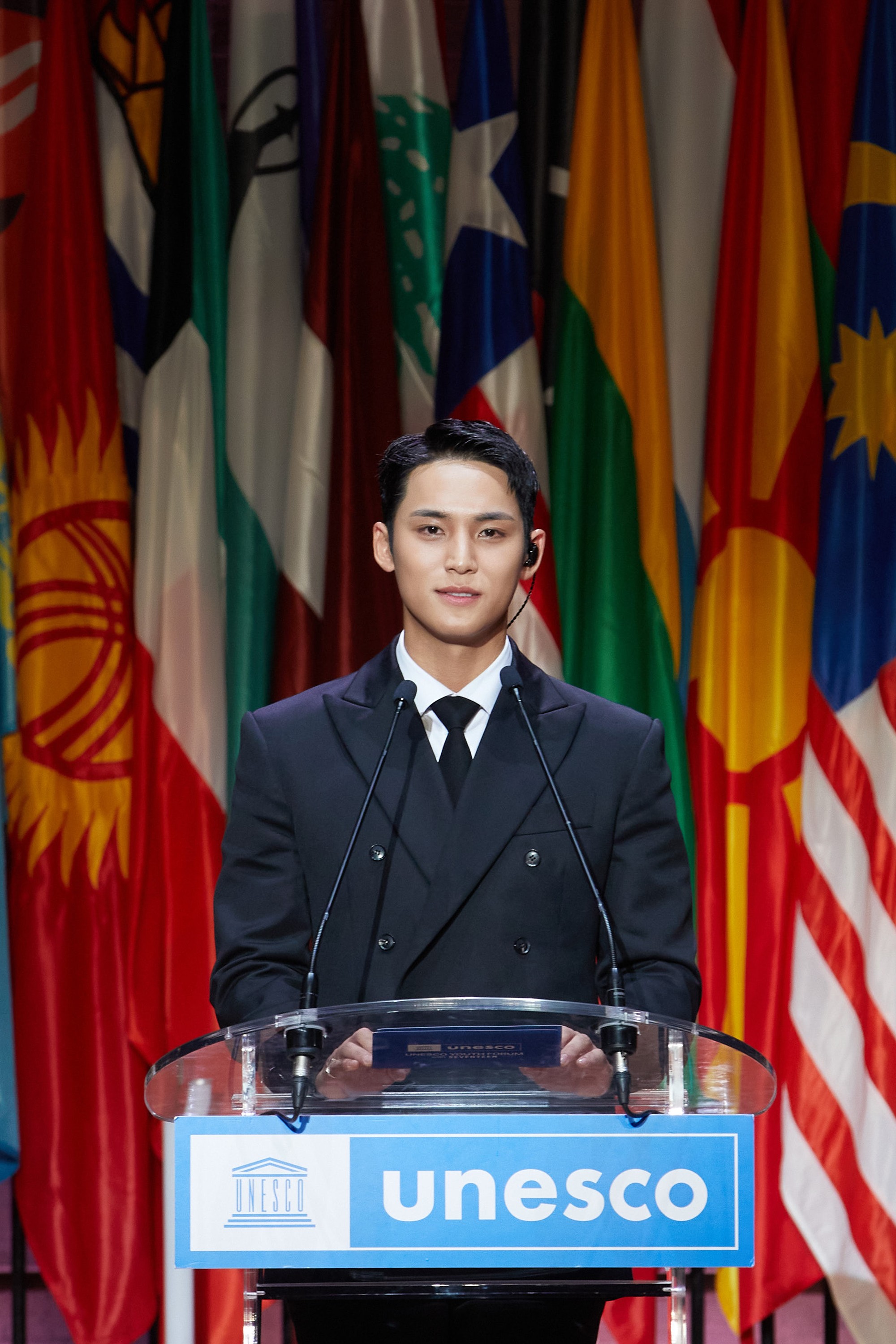 "In 2016, the year after our debut, we received our first payment as singers. It wasn't a big amount but we were happy and wanted to share the happiness," said Min-gyu. The names of the members became the names of the 13 goats they gifted that year to Tanzanian children. "I'll raise this goat well for my dream," one of the children wrote in a letter to the bandmates, and the phrase rang deeply inside them. And the members have been supporting children in Tanzania since 2016.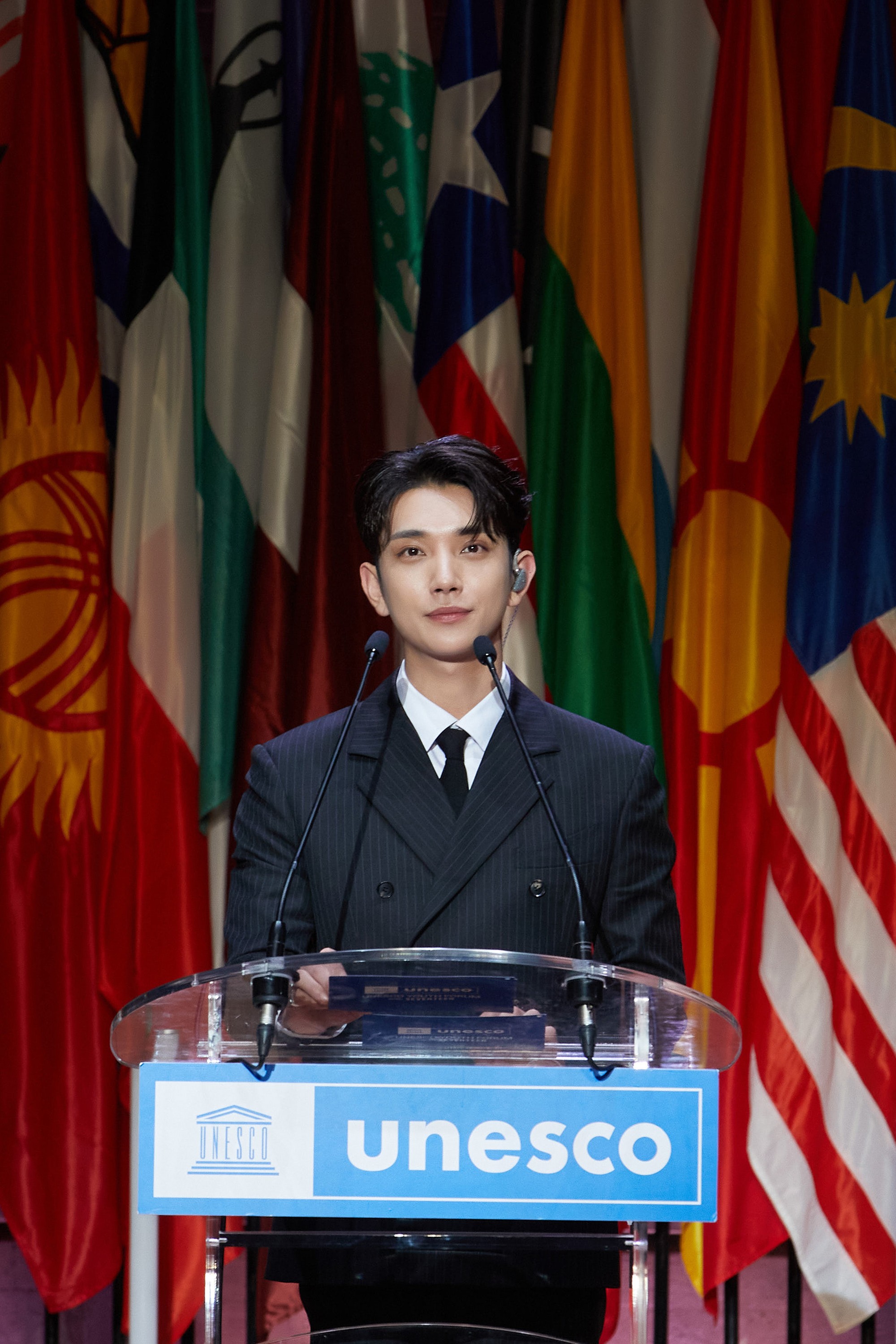 "Now we want to take on a greater share of responsibility, reach even more regions and do even more," said Joshua. "We plan to improve educational infrastructure in the least developed countries by building schools. We pledge to work as ambassadors to UNESCO, to further raise awareness of the critical challenges of our time."
"We have already experienced what it's like to make your dreams come true by coming together in solidarity for positive change. We hope that our actions through UNESCO will reach young people everywhere, from the kids on islands even smaller than Jeju, to those in every corner of the world who are fostering, reaffirming and acting on their dreams," the singer continued. "Let's make it so we're all 'Going Together' by learning together."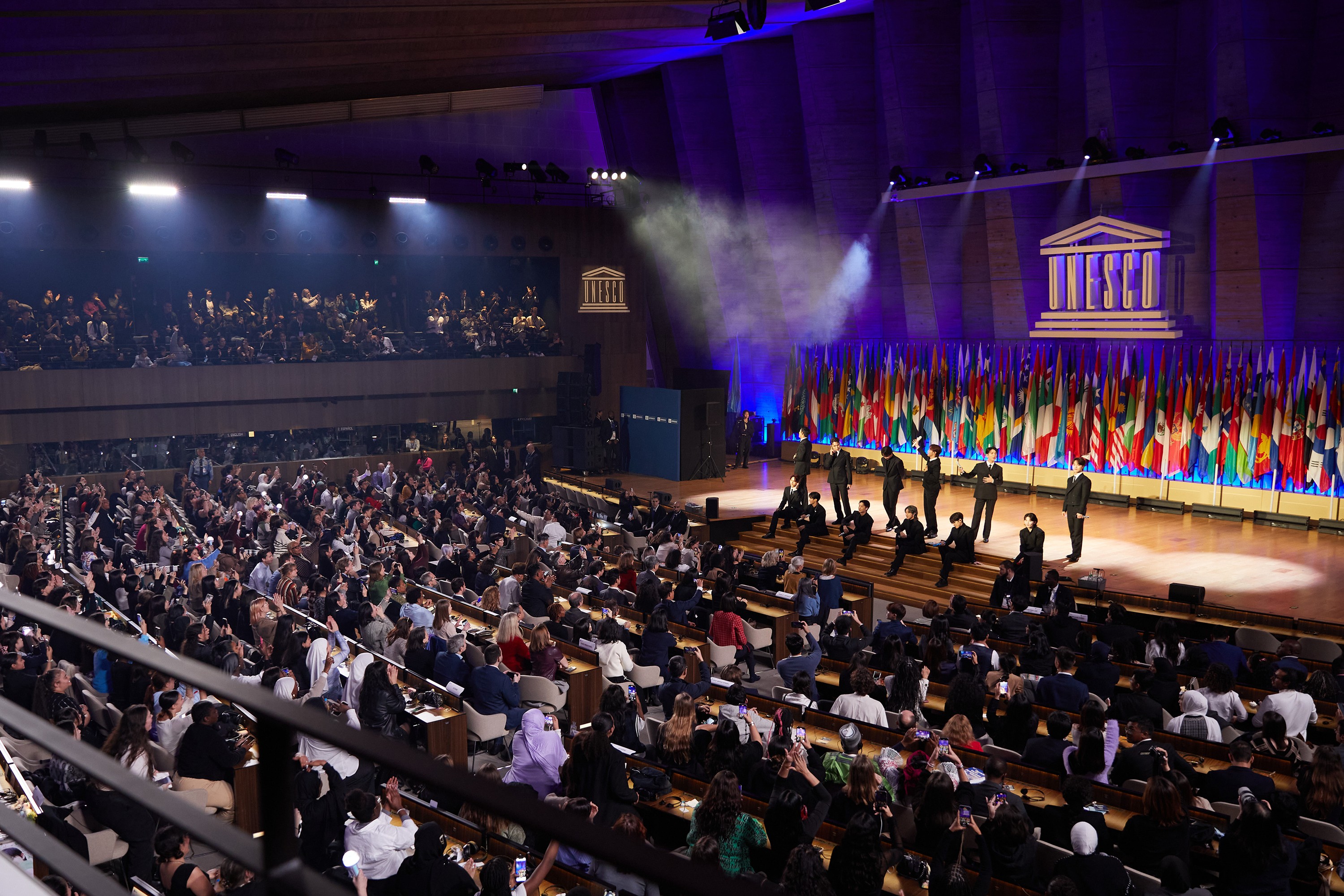 Rounding out the speech, Vernon reintroduced the group's message using lyrics from five of its songs, "Let's open up a new future." He continued, "I care for you, you care for me. We can be all we need." "We've just met, but we can dance together," added Vernon. "If we are together, you and I are never losing our way. You and I, we will be walking straight."
After the speech, SEVENTEEN performed five of its chart-topping songs including 'Headliner' and 'Darl+ing'.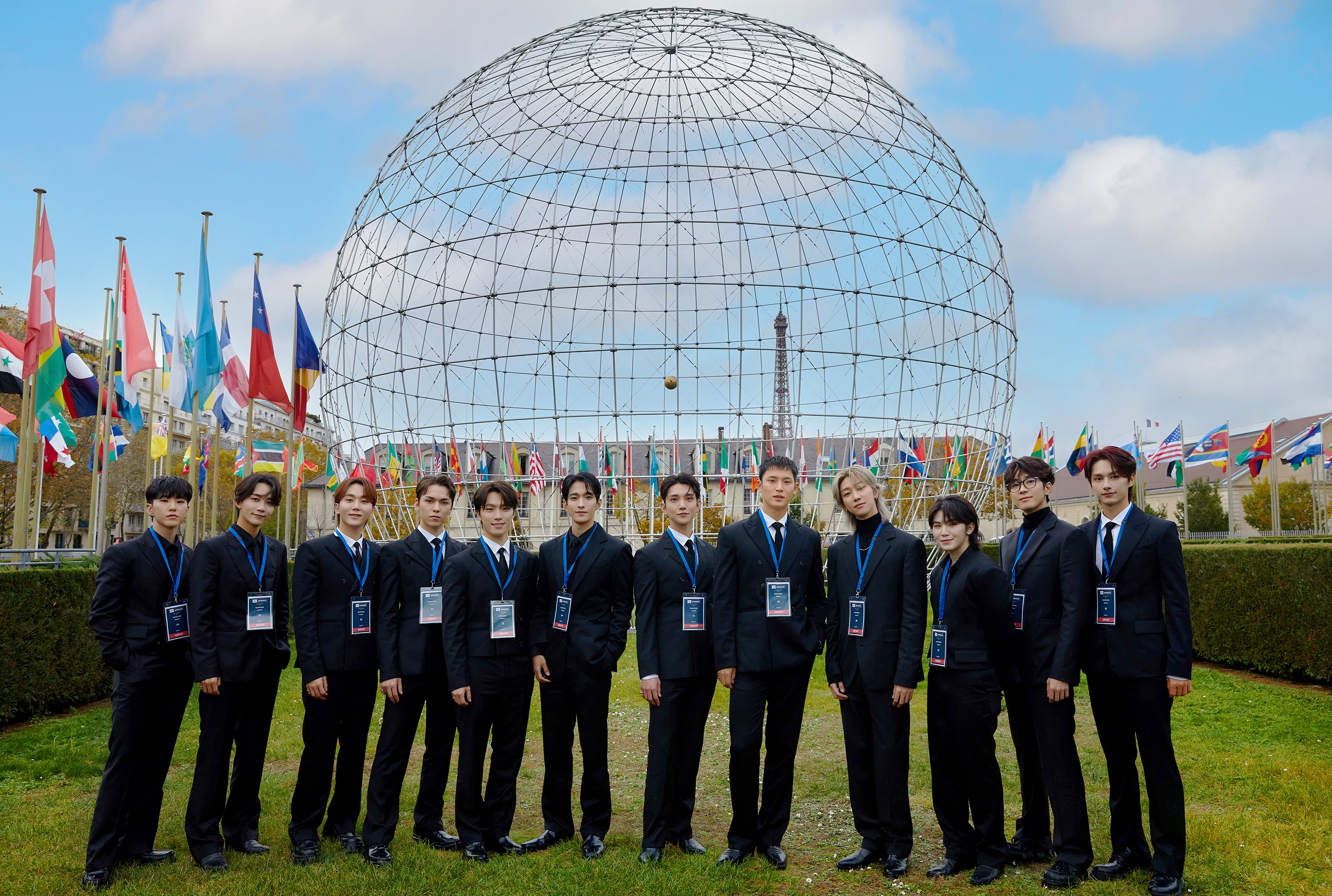 SEVENTEEN and the Korean National Commission for UNESCO (KNCU) launched their global campaign '#GoingTogether" in August 2022. This year, PLEDIS Entertainment, UNESCO, and KNCU further solidified their commitment through a tripartite Memorandum of Understanding (MOU).
Meanwhile, the UNESCO Youth Forum takes place during the General Conference to provide youth with a space to engage in discussion and debate, and to share recommendations and solutions with Member States.
<Translated by=Jiwon Kim(Dispatch)>