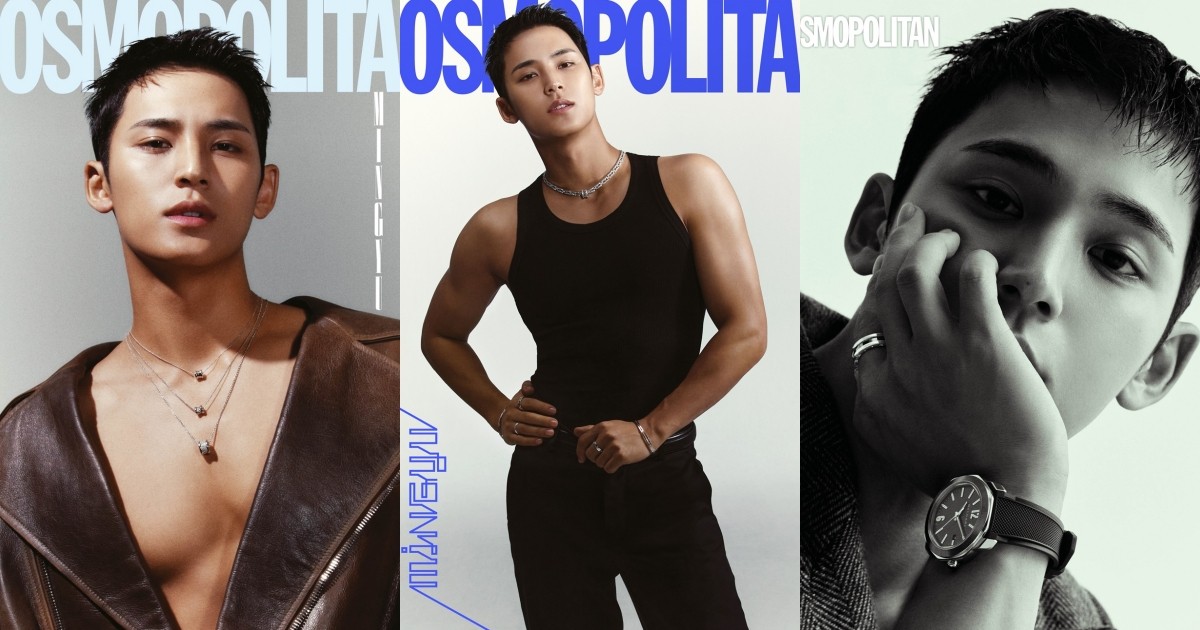 SEVENTEEN's Min-gyu stars on the cover of Cosmopolitan Korea Magazine's December 2023 edition.
Min-gyu, who showed off his solid body with cool short hair that highlighted his sculptural face, showed off his dizzying sensuality while wearing jewelry and a watch. It is said that the staff continued to praise Min-gyu's amazing visuals on set.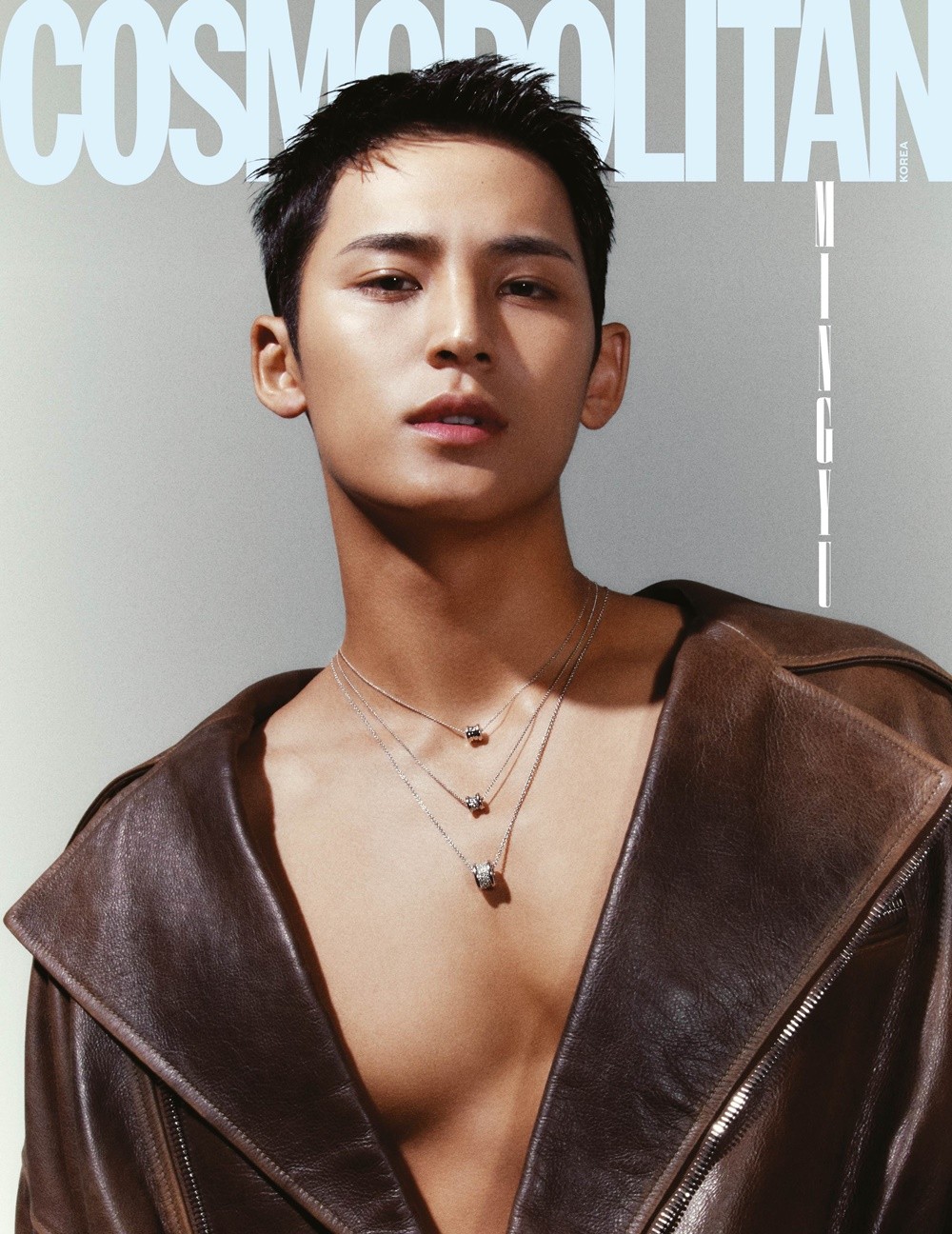 "I had fun during the photoshoot because there were more unconventional outfits than I expected," said Min-gyu. The interviewer read the comments on his fancam for the singer, such as "biceps are amazing" and "a muscular idol appeared in a world of skinny male idols." Min-gyu replied, "I feel proud. I'm getting greedy. I want to build more muscle and lose weight. I always ask the members why I became so small, and they tell me that's absolutely not true. But in terms of self-satisfaction, it falls short." When asked what motivates him to exercise so consistently, he replied, "I have to work hard to be loved by Carats."
Asked about how it felt to be the first K-pop artist to speak at the UNESCO Youth Forum, Min-gyu said "I thought I'd like to give a speech at least once, but I'm so nervous when I actually get to do it. I think it's the most nerve-wracking moment in my life. I feel the pressure, but I also want to do it well. Since 2016, SEVENTEEN has been consistently donating to underprivileged children through Good Neighbors, ChildFund Korea, and the Korean National Commission for UNESCO (KNCU). I think we are going to talk about how our activities are impacting youth."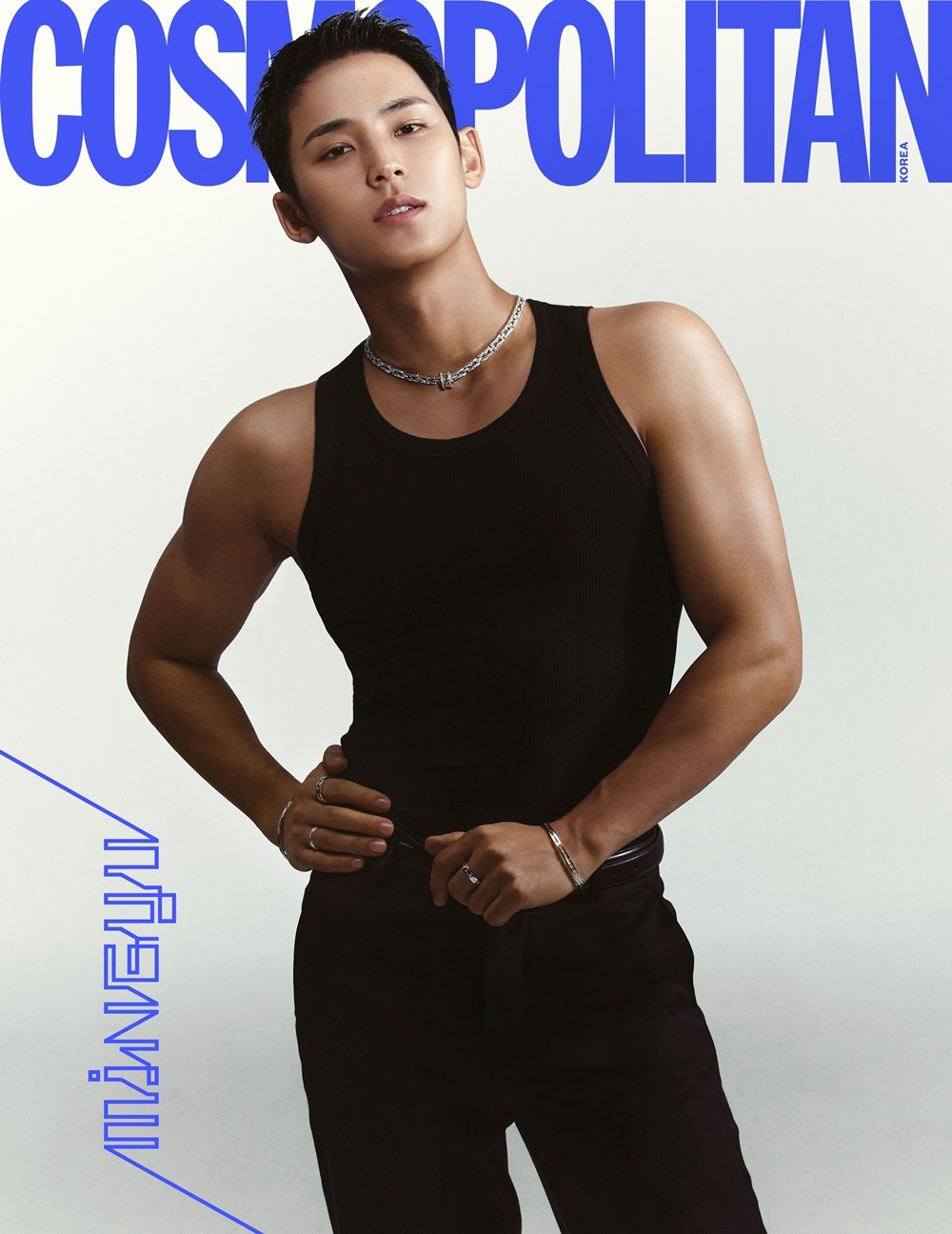 When asked about becoming the first Korean artist to sell more than five million albums in the first week of pre-orders, Min-gyu replied, "I am happy with it, but the pressure is also huge. I wonder how far we can rise and how much further we can grow. But we have to go. We definitely have to go further." Min-gyu describes SEVENTEEN as a consistent team. " I believe SEVENTEEN's 10 years later won't be any different from SEVENTEEN's 10 years ago. I hope SEVENTEEN will always be SEVENTEEN, a team that shines when there are 13 people on stage."
Min-gyu's photoshoot and interview for Cosmopolitan Korea's December issue will be available in bookstores and the Cosmopolitan Korea website on November 22.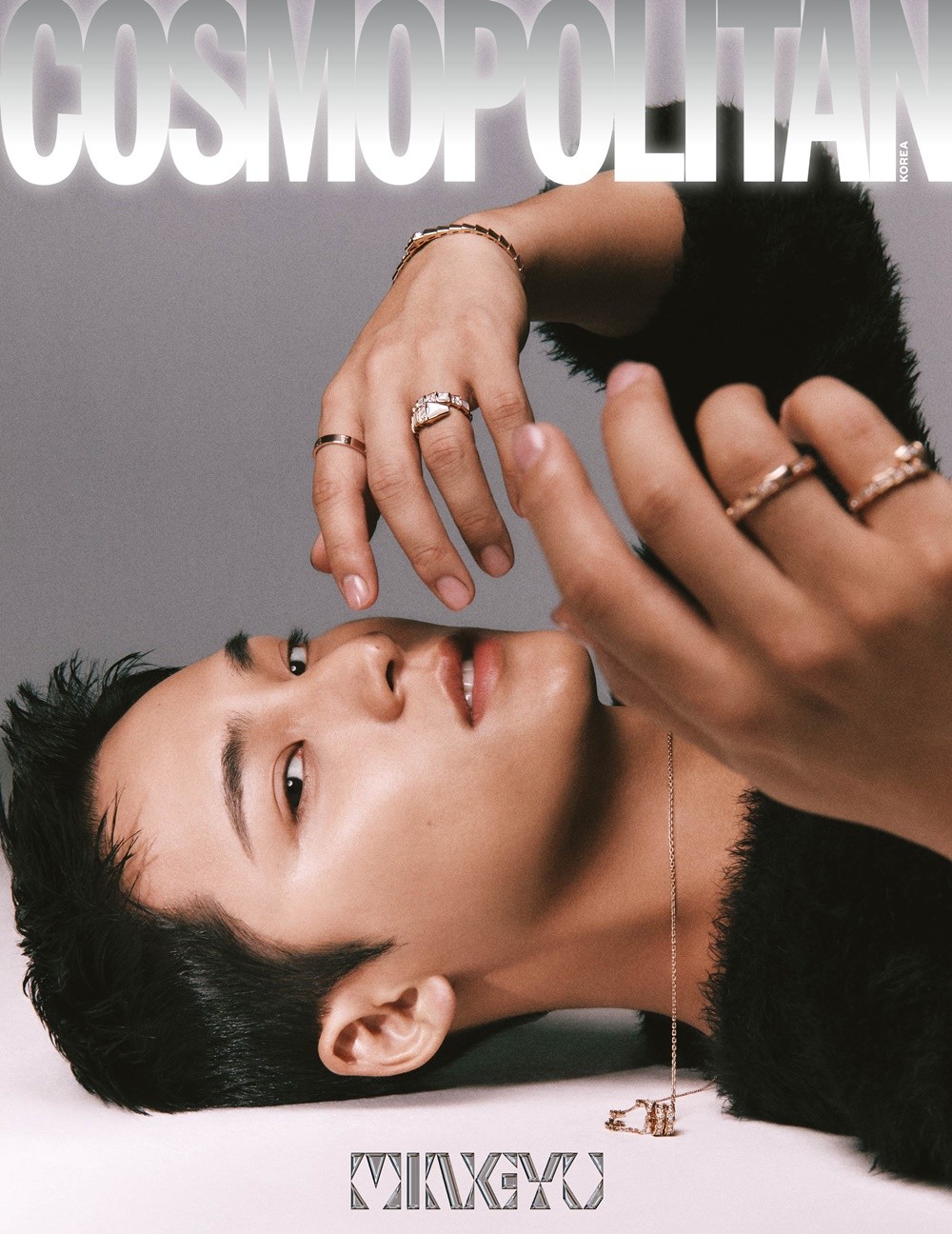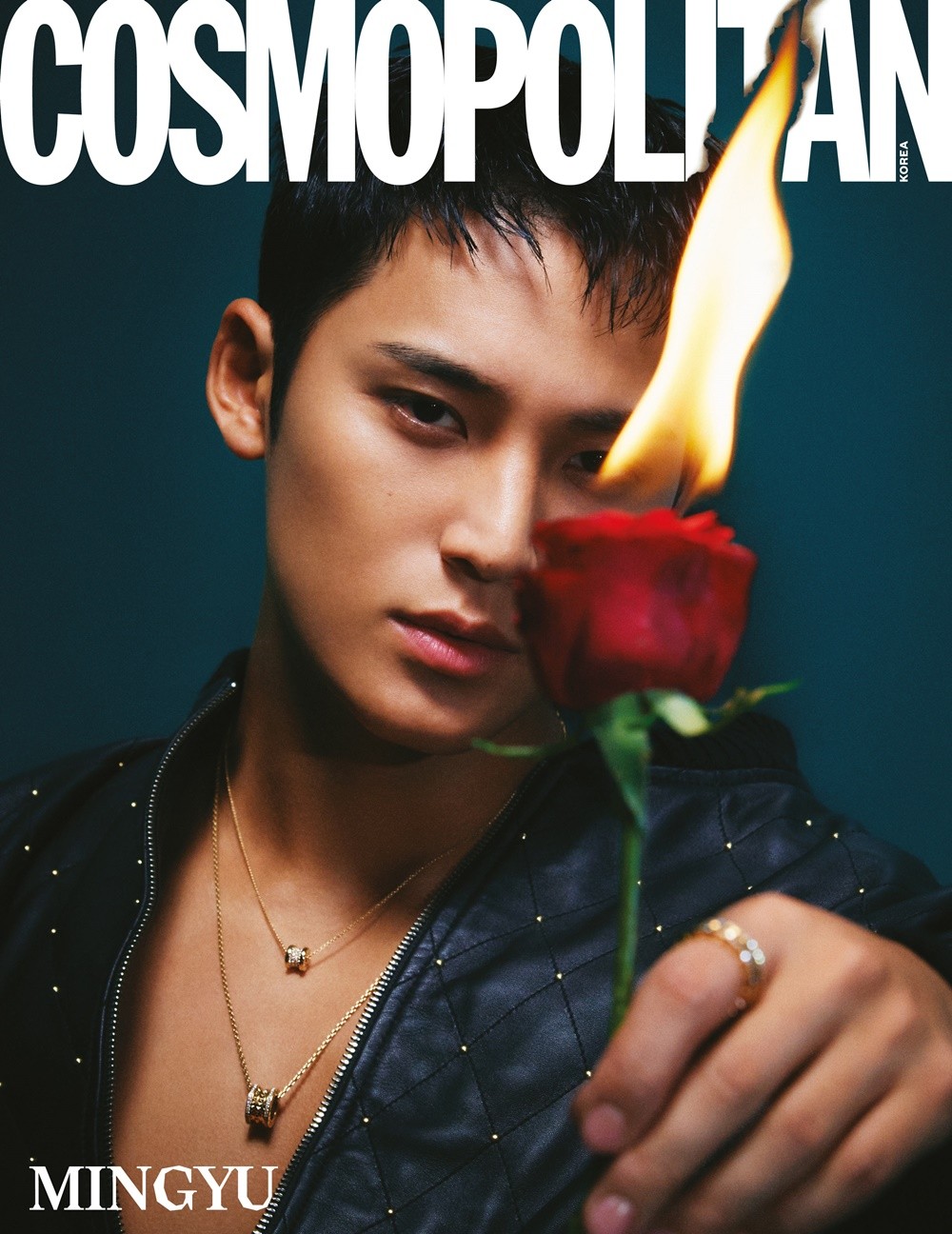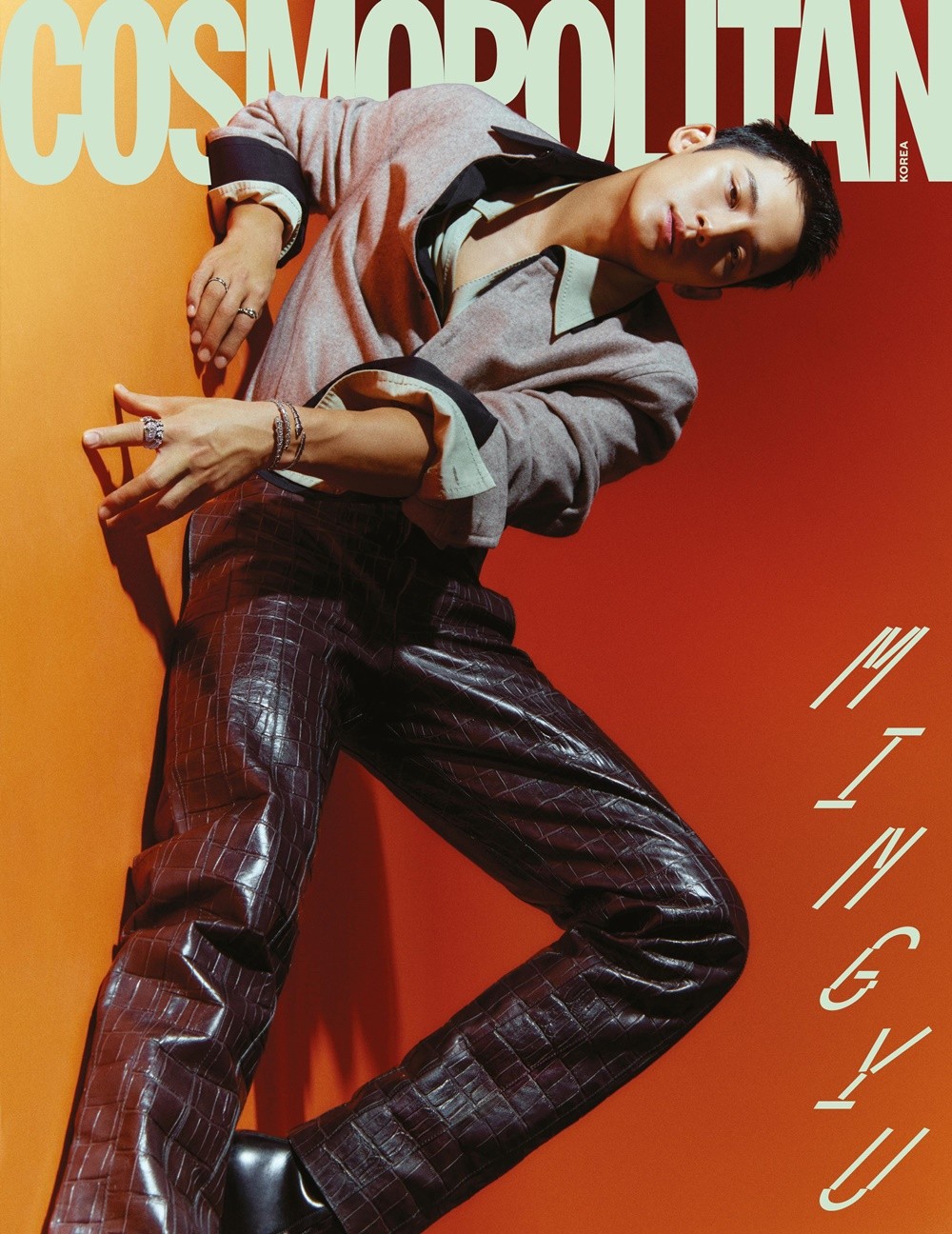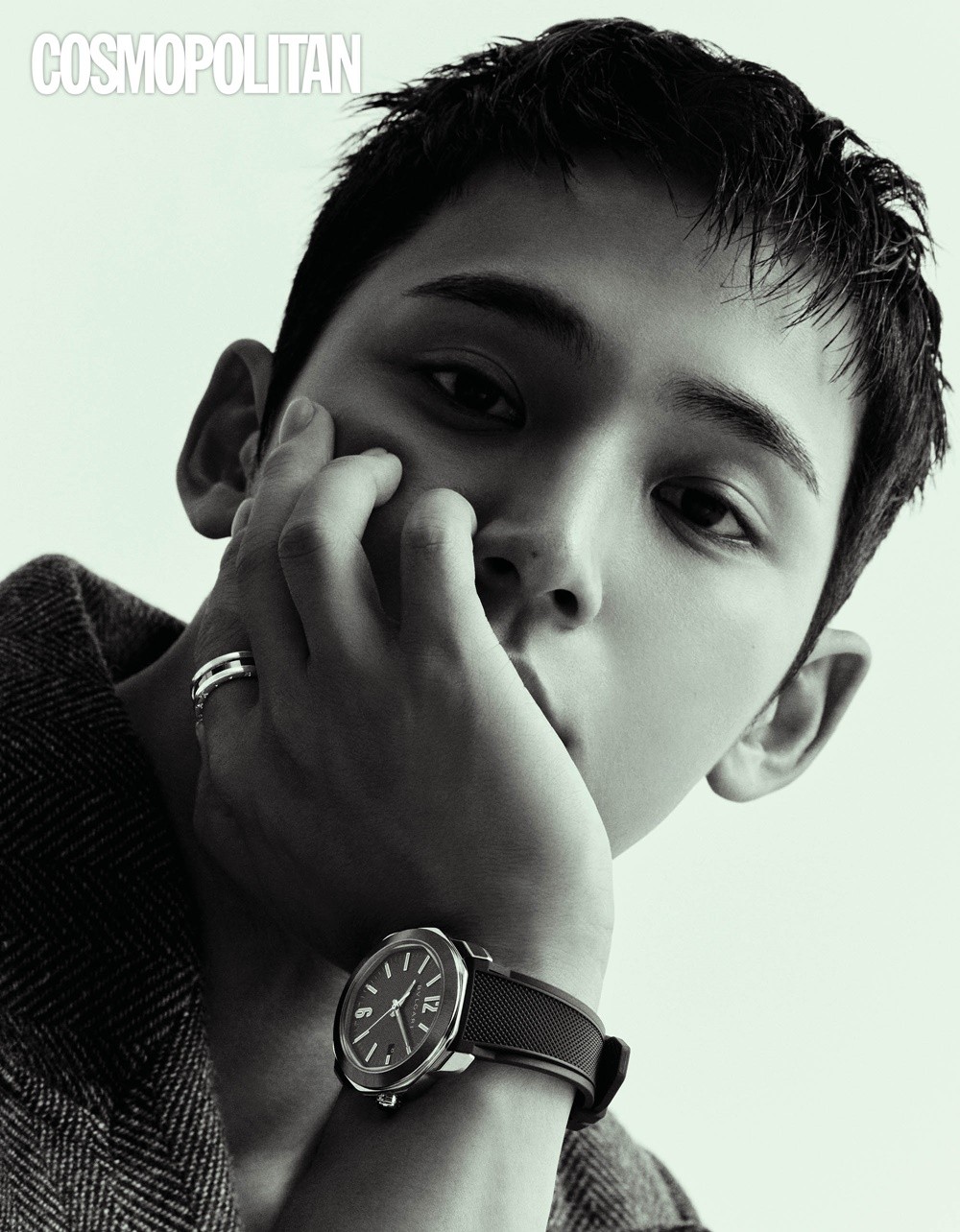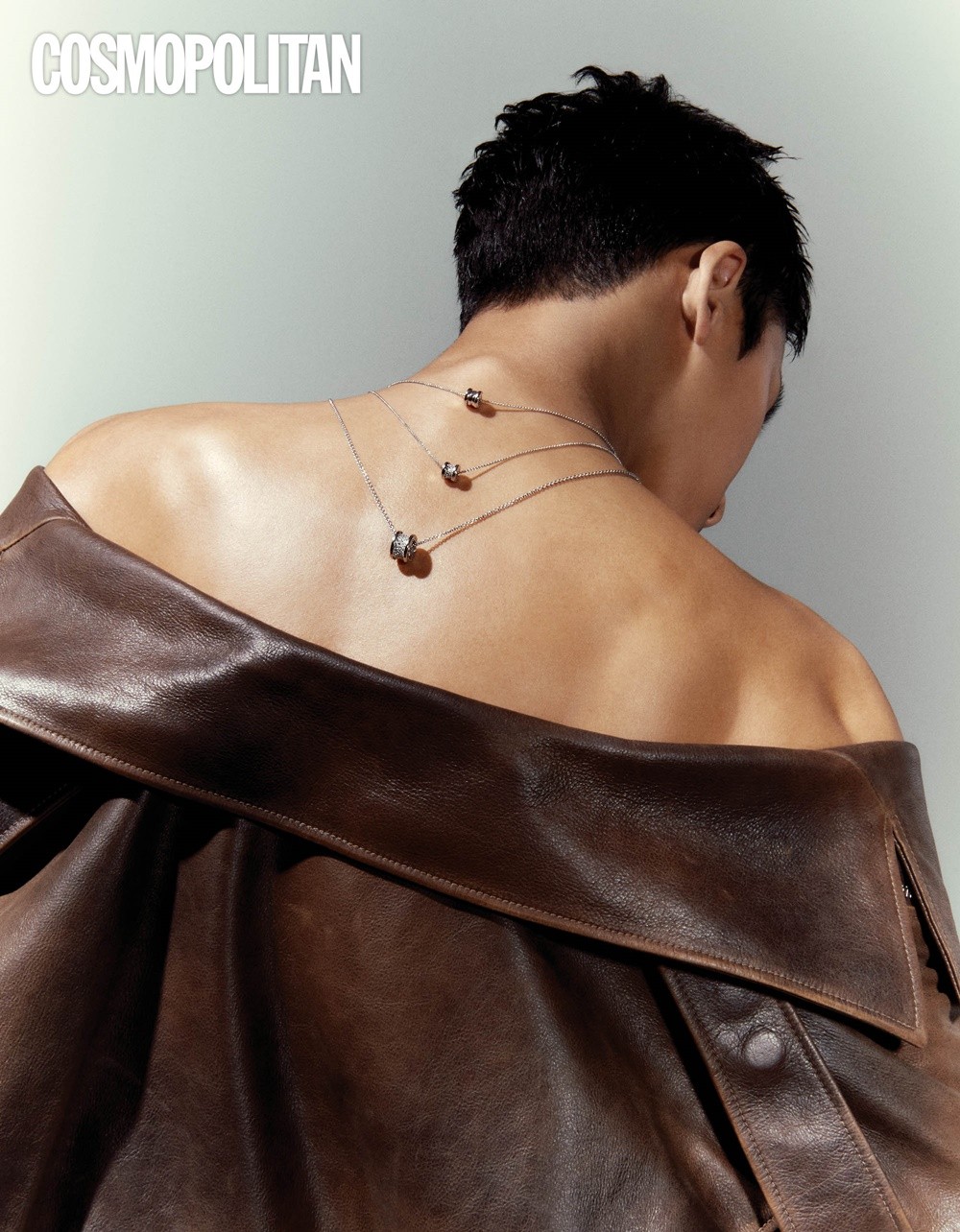 <Translated by=Jiwon Kim(Dispatch)>