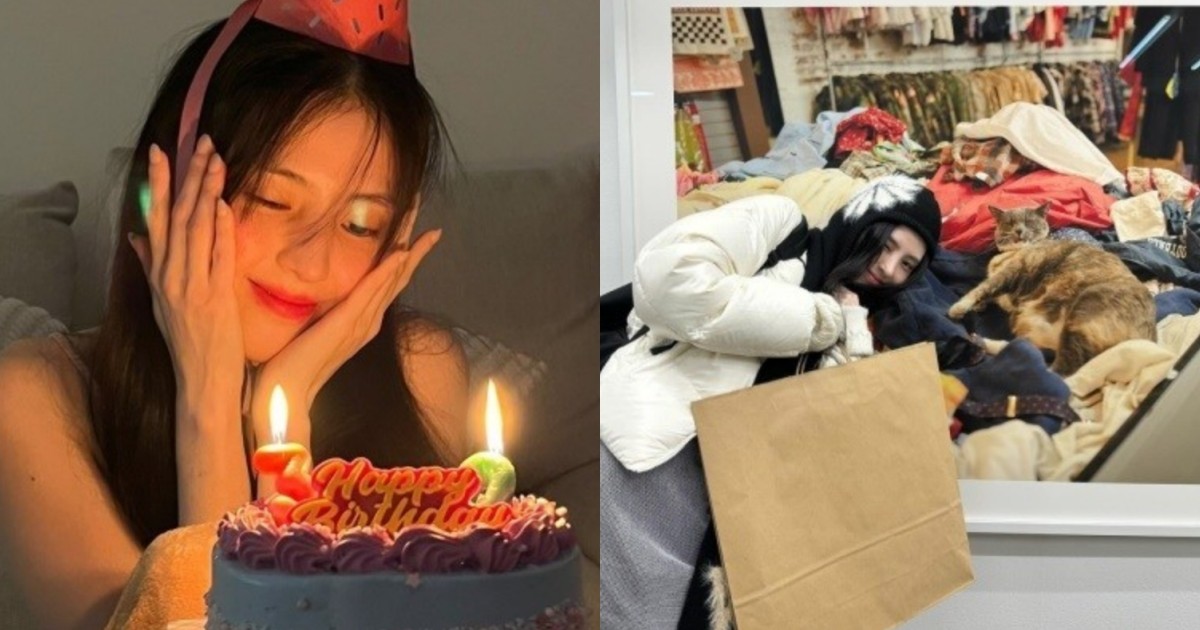 Han So-hee posted a photo of herself with an early birthday cake.
On November 15, actress Han So-hee posted several photos with emojis on her social media page.
The released photo shows Han So-hee with her birthday cake, wearing a cone hat. Viewers were captivated by her dazzling beauty.
She also made a cute expression in front of a large picture of a cat. Fans left comments such as, "She is more adorable than anyone else in front of the cake" and "Why does it blow my mind?"
Meanwhile, Han So-hee starrer 'Gyeongseong Creature' will be released on December 22.
<Translated by=Jiwon Kim(Dispatch)>