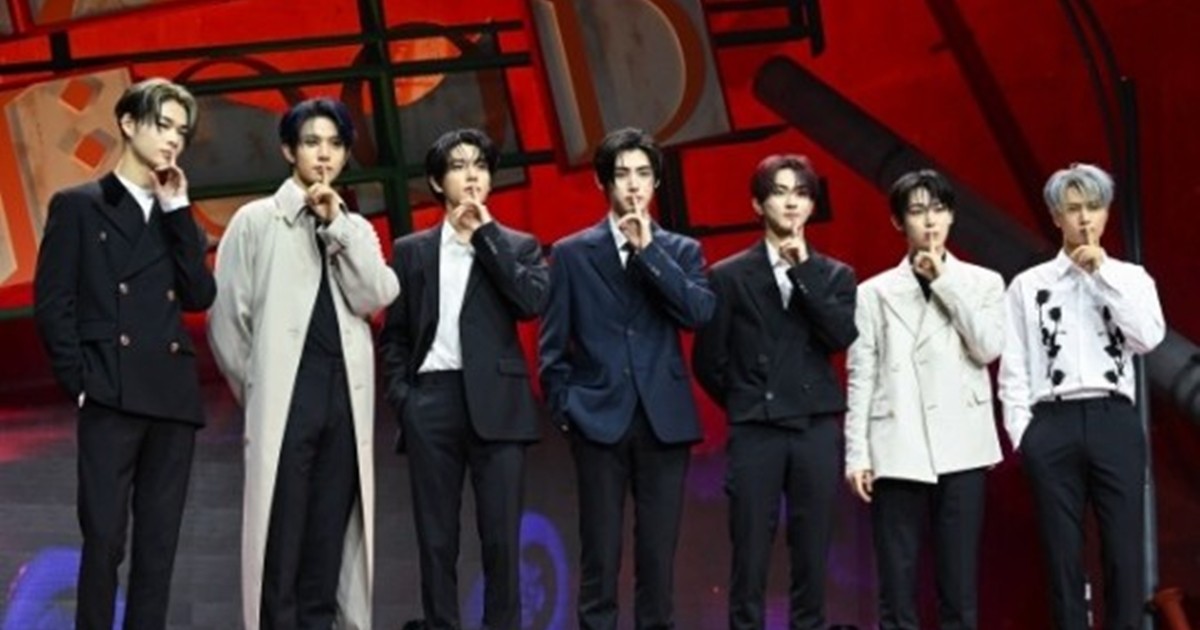 "It is a masterpiece that will outshine all of our previous albums," said Jungwon.
ENHYPEN is confident that the new album will be an all-time masterpiece. Regarding the title track 'Sweet Venom', the singer emphasized, "I knew it would be a big hit the moment I heard it."
They have good reasons to feel proud. Easy listening music will increase the group's popularity. The funky performance and subtle sexiness of the band will also attract fans.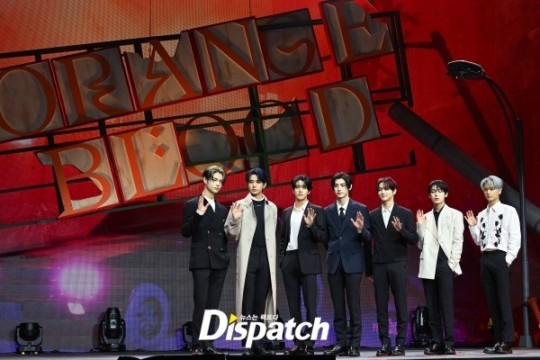 ENHYPEN held a showcase commemorating the release of their 5th mini album 'Orange Blood' at Yes24 Live Hall in Seoul on Thursday (November 16).
Members shared their thoughts on their comeback. "We went on a world tour for six months and released an album in Japan," said NIKI. "We took another step to the next level as artists."
The new album's title track is 'Orange Blood', which is part of a series that follows the previous album 'Dark Blood'. "A boy meets his beloved again and falls in love," said Jay. "It depicts carpe diem, or the will to love without regret."
"Orange Blood is a much more advanced album than Dark Blood," said Jake. "You will see another side of ENHYPEN."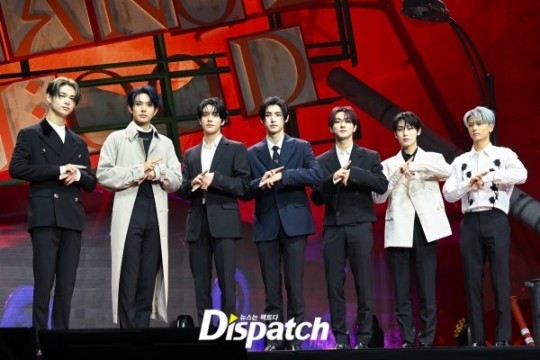 The title track 'Sweet Venom' is a pop-punk with a groovy bassline. "The melody is addictive," said Sunoo. "I knew it would be a big hit the moment I heard it."
The band chose easy-listening music as its title track for the first time since its debut. Member Jay also participated in writing the lyrics.
In addition to Korean, an English version and a Bella Poarch-featured version will be released for global fans. "This is our first English version of the song and we hope for good results on Billboard," said Sunwoo.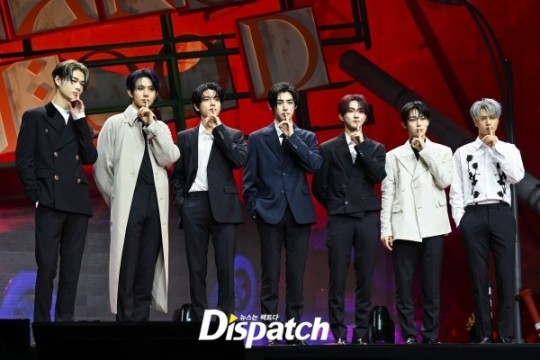 Regarding the concept of the stage, Jungwon explained, "The dark and intense elements have been thrown away. The new song 'Sweet Venom' shows subtle sexiness and sentimentality."
Sunwoo gave a brief account of their dance moves, saying "The Sweet Venom dance depicts sweet poison spreading throughout the body and the Quiet dance depicts a snake approaching quietly and exposing its fangs."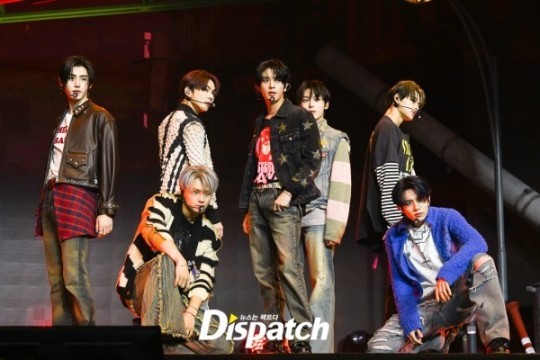 'Orange Blood' consists of a total of 7 songs. Members introduced their favorite songs.
"My favorite is the first track 'Mortal'. It's a heartbreaking song that reminds me of the universe," said Heeseung. "I think 'Orange Flower' is the best. The song compares positive emotions to orange flowers," said Jake.
"The keyword for this new album is carpe diem," said Heeseung. " I am looking forward to all activities." Jake added, "This is an album that all seven members worked hard on. We wanted to release a differentiated album."
"The challenge for the seven of us is just beginning. We will strive to be at the level of our seniors in BTS and SEVENTEEN. We want to be the most powerful artists in K-pop history," said Nikki.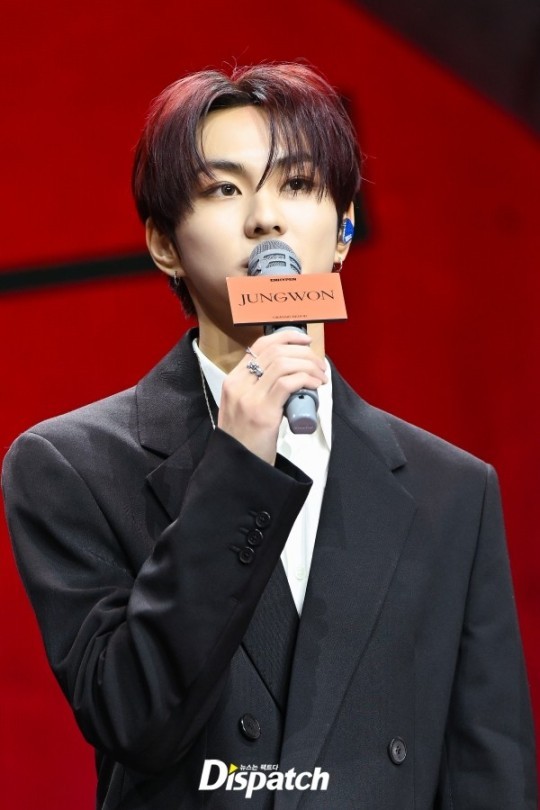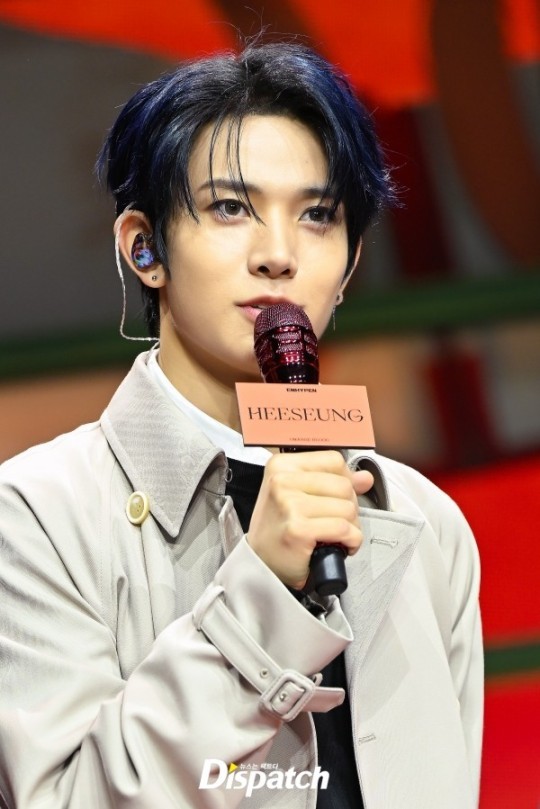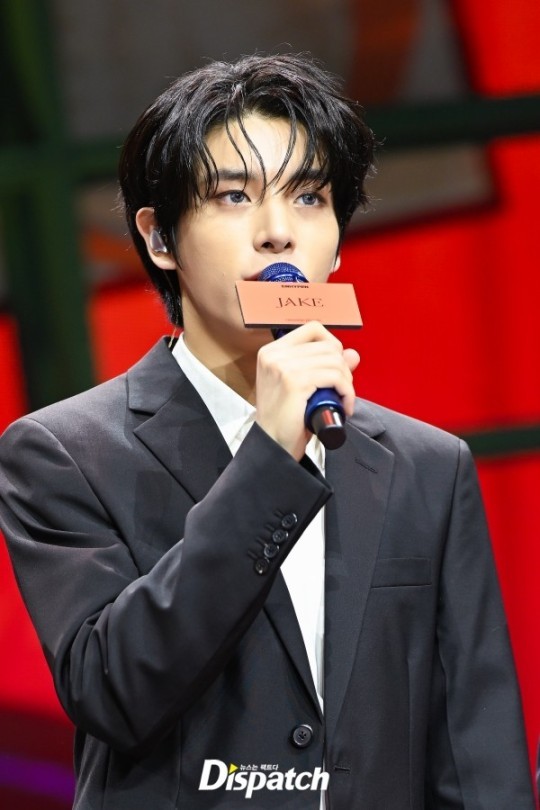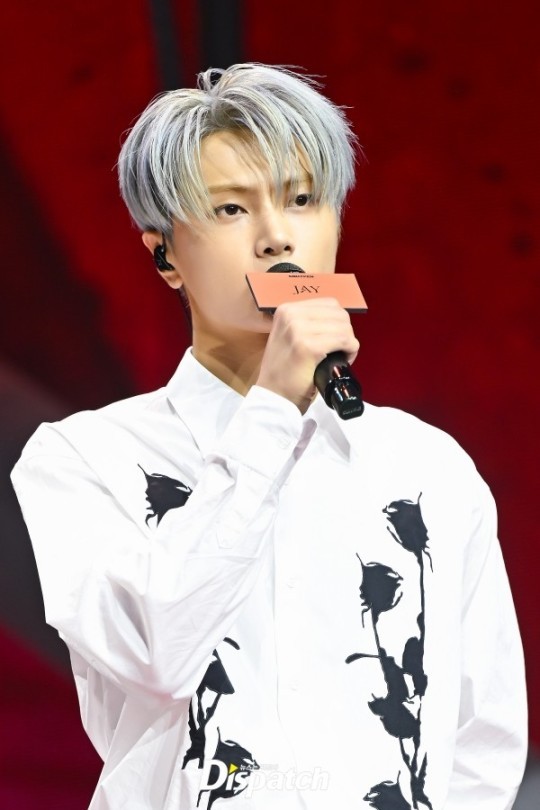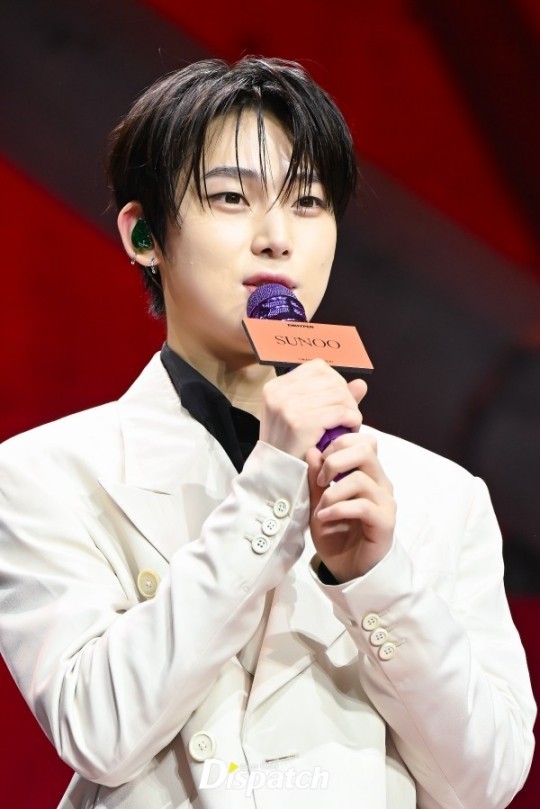 <Translated by=Jiwon Kim(Dispatch)>