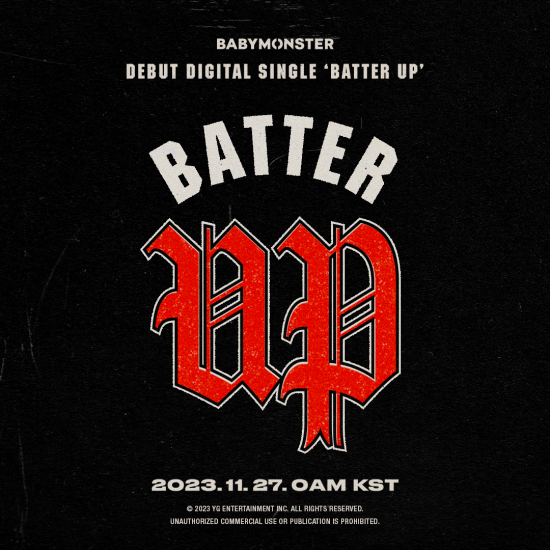 The rookie girl group 'BABYMONSTER' is making a strong debut with powerful hip-hop music.
On the 20th, YG Entertainment revealed the digital single poster for BABYMONSTER. The debut song is titled 'BATTER UP.'
'BATTER UP' is a signal used by umpires during baseball games to call the next batter. It is a word used to instruct the batter to get ready in the batter's box.
YG Entertainment stated, "'BATTER UP' is a confident and ambitious song that heralds the beginning of BABYMONSTER. It will be a hip-hop music that leaves a distinctive presence."
BABYMONSTER is YG's first girl group to be introduced in about 7 years since BLACKPINK. The group is composed of members from various countries, including Korea, Thailand, and Japan. The members include Ruka, Pharita, Asa, Haram, Rora, and Chiquita.
BABYMONSTER will release their digital single 'BATTER UP' on major music streaming sites at midnight on the 27th.
<Photo=YG Entertainment>
<Translated by=Gawon Park(Dispatch)>